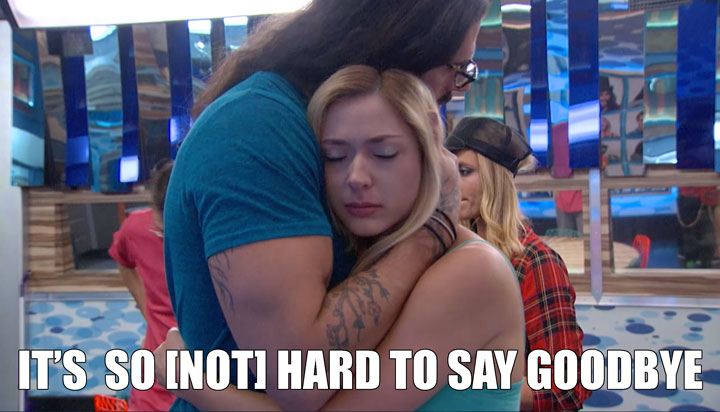 1. The Houseguests deal with the aftermath of James' eviction.
After last week's thrilling
Double Eviction
, which sent
James packing
, the remaining HGs experienced a roller coaster of emotions when Captain Camo's picture faded to black on the memory wall.
Sure, Liz was sad to get blood on her hands by booting the beloved country boy, but Vanessa and Steve seemed stoked to whittle down the players to an even six.