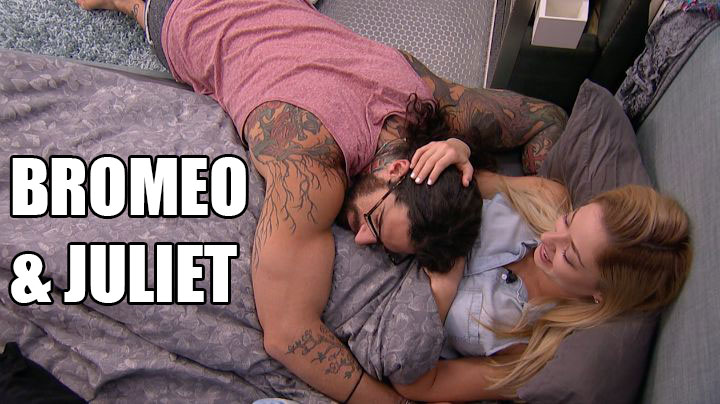 Austwins strategize about how to keep themselves safe.
Steve wasted no time making waves as the newly crowned HoH, so when he saw the perfect opportunity to break up the season's last standing showmance, he took it. Of course, Austwins were shocked, hurt, and angry.

Following the ceremony, the trio gathered to plan out the POV challenge. In an effort to protect his damsel in distress, Austin promised Julia he'd throw the competition to her so that she could take Liz off the block. The move, they agreed, would force Steve to place a bigger target (possibly Vanessa) next to the bearded giant.