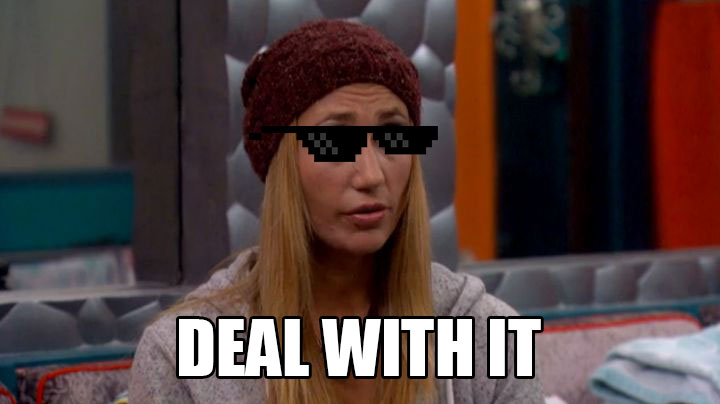 Vanessa doles out the deals.
Is there anyone in the house who
hasn't
made a deal with the poker-playing DJ? While we're used to Vanessa negotiating with the Houseguests, we've never seen her bargain like this.
During a private conversation with Austin and Liz, the Vegas gal promised to vote with Austwins at the eviction ceremony if they agreed to the following three conditions:
If either Liz or Austin won HoH, they would put Steve and Johnny Mac on the block with the intention of taking Vanessa to the Final Four.
Should Steve and Johnny Mac remain on the block, Vanessa would get to decide who stays and who goes.
If Vanessa made it to the Final Three with either Austin or Liz, but not both, that person would have to take her to the finals.
The couple promised to uphold the rigid terms, but would they really follow through?