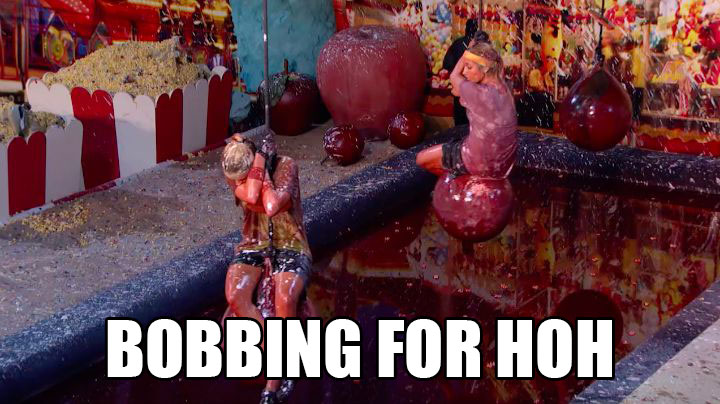 Vanessa clings to her apple to win Part 1 of the final HoH competition.
For nearly four hours, the Final 3 Houseguests endured one of the most grueling carnival-ride experiences, ever. First, they were dipped in sticky goo, then slammed into a wall of hungry mouths, and finally sprayed with frothy whipped cream. Needless to say, the comp was far from carefree and whimsical.

Steve was the first to drop off, immediately making his way to the popcorn machine. With just Liz and Vanessa left, the pressure was on and that's when the poker-playing DJ unleashed "psychological warfare" on her fellow competitor to ensure she won the first part of BB17's final HoH challenge.