Back to Cast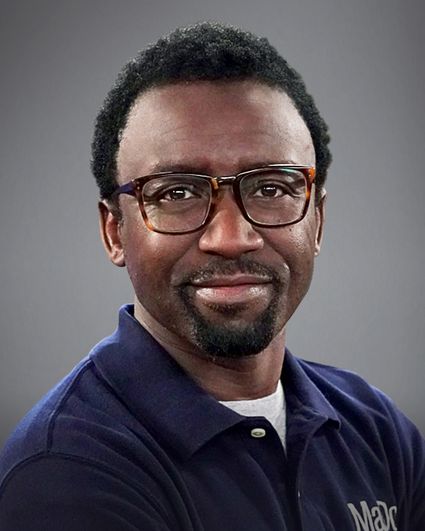 Biography
For Tony (a.k.a. Anthony) Okungbowa, D.J., actor and producer are among the many hats he wears. He was the resident D.J. on
The Ellen Degeneres Show
for 10 seasons.
Born in London to Nigerian parents, he is the fourth of seven children. Okungbowa grew up in a home where music and artistry flourished but was still expected to be become a lawyer, doctor or engineer. He moved to Lagos, Nigeria with his family to attend high school. After graduating, he returned to London where he attended Middlesex University in England and graduated with a B.A. in drama and theater arts.
Okungbowa then moved to New York to further his studies in acting, making stops at various studios, including Anthony Abeson and Lee Strasberg Studios. After moving to Los Angeles, he booked a number of television roles before joining Ellen DeGeneres on her show. Some of his roles include appearances on
Ballers
,
NCIS: LOS ANGELES
, on the Network,
Ray Donovan
,
The X-Files
and
Law and Order: Special Victims Unit
. Under his Turntable Studios banner, he has produced and starred in Sundance Film Festival films, including
Mother of George
,
Restless City
and, most recently, the indie hit
Echo Park
, opposite Mamie Gummer. Turntable Studios has a slate of projects in various stages of development.
With different demands on his time, Okungbowa has been known to play sets around Los Angeles, including Bar Lubitsch, The Pikey and Giorgio's at The Standard in West Hollywood. Also, he drops in on DeGeneres' show when promoting projects such as a movie release or a television appearance. With an eclectic taste in music, Okungbowa loves playing anything from disco and classics to open format and soulful house. "If it has soul, I will play it," he says. His love of music can also be found on albums he has released, including
Hollywood Sessions Vol. 1
,
Total Dance 2009
and
A Night to Remember
with D.J. Jojo Flores. As a D.J., Okungbowa is in constant demand to play gigs around the world with clients, including THE GRAMMY AWARDS,
The Golden Globe Awards
,
The CFDA Awards
, The ESPYs, Art Basel, Four Seasons Puerto Rico, Forbes Travel Guide and The Cove Bahamas, to name a few.
Okungbowa's birthday is Dec. 6. Follow him on Instagram @tokungbowa, on Instagram and Twitter @TONYOK, and his website at
www.Tonyokungbowa.com
.