Drama hit the Hill when Luke Healy made a slick move to get back at Senators Ella Pollack and Red Wheatus. Check out the mind-blowing moment from BrainDead's "Wake Up Grassroots: The Nine Virtues Of Participatory Democracy, And How We Can Keep America Great By Encouraging An Informed Electorate."


So, how did actors
Tony Shalhoub
,
Jan Maxwell
, and
Danny Pino
feel about Luke taking advantage of Senate rules to end the federal government shutdown? Not to mention an assist from the shutdown itself?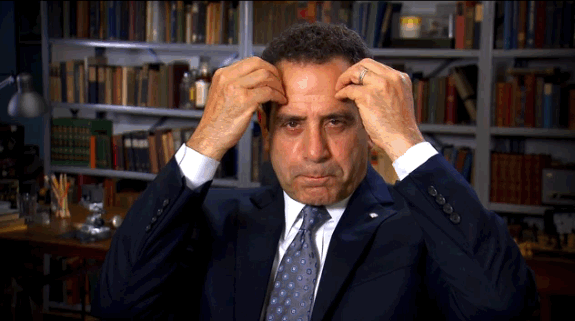 Watch
BrainDead
on Mondays at 10/9c on CBS and stream full episodes on
CBS All Access
.
More on CBS.com:
Mary Elizabeth Winstead And Aaron Tveit Talk About That Awkward Bar Scene
Aaron Tveit And Mary Elizabeth Winstead Dish On Their Steamy BrainDead Kiss