Back to Cast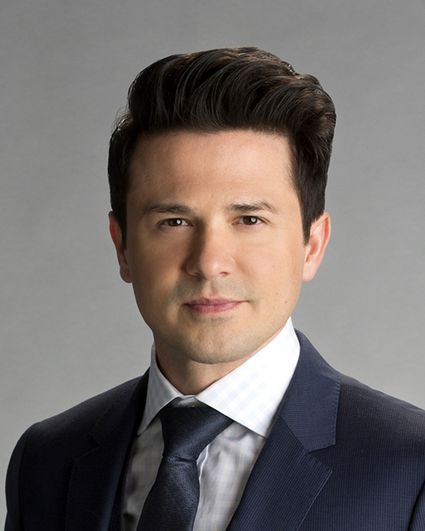 Benny Colon
Freddy Rodriguez
Biography
Hometown: Chicago , Illinois
Birthday: January 17
Freddy Rodriguez is an actor and producer well known for his award-winning role as mortician Federico Diaz on the drama series "Six Feet Under." The role earned Rodriguez two Imagen Foundation Awards for "Best Supporting Actor – Television" and a Nosotros Golden Eagle Award for "Outstanding Actor in a Television Series." Additionally, Rodriguez is a 2003 and 2004 Screen Actors Guild Award winner in the "Outstanding Performance by an Ensemble in a Drama Series" category.
Most recently, Rodriguez appeared in television in the drama series "The Night Shift." Also, Rodriguez starred in "Chaos," on the Network, which garnered him a 2011 Imagen Foundation Award in the "Best Actor-Television" category. His additional television credits include recurring roles in the series "Scrubs" and "Ugly Betty" and a starring role in the television movie "For Love or Country: The Arturo Sandoval Story," which earned Rodriguez the 2001 Alma Award for "Outstanding Latino Cast in a Made-for-Television Movie or Mini-Series."
Rodriguez executive produced the feature film "Nothing Like the Holidays," in which he starred alongside Debra Messing, Alfred Molina and John Leguizamo. Also, he starred in "Grindhouse," Quentin Tarantino and Robert Rodriguez's horror-action film collaboration. The role earned him the 2007 ShoWest "Supporting Actor of the Year" honor. His additional film credits include "Harsh Times," "Bobby," "Lady in the Water," "Poseidon," "Dreamer," "Havoc," "A Walk in the Clouds," "Dead Presidents" and "Payback."
Rodriguez has established a prolific secondary career as a voice over artist for animation, having voiced the characters Chavez on the series "Kaijudo" and Caesar on "Generator Rex." His additional voice over credits include "Ultimate Spider-Man," "Family Guy," "American Dad!," "Teen Titans" and "Young Justice."
A Chicago, Ill. native, Rodriguez began acting in his teens. At 14, he starred in the pilot production of the Whirlwind Performance Company, a theater company whose performers were comprised of at-risk youth. His work with the company led to him receiving a two-year scholarship to attend the summer arts program at Chicago Center for the Gifted. Rodriguez went on to star in more than 20 theater productions in his hometown.
Rodriguez majored in drama at Chicago's Lincoln Park High School, which specializes in the performing arts. Also during his youth, he became heavily involved in Chicago's early hip-hop scene as a dancer and choreographer.
Rodriguez lives in Los Angeles with his wife and two sons. His birthday is Jan. 17. Follow him on Twitter @FreddyRdriguez and on Instagram @freddyrodriguezofficial.