Back to Cast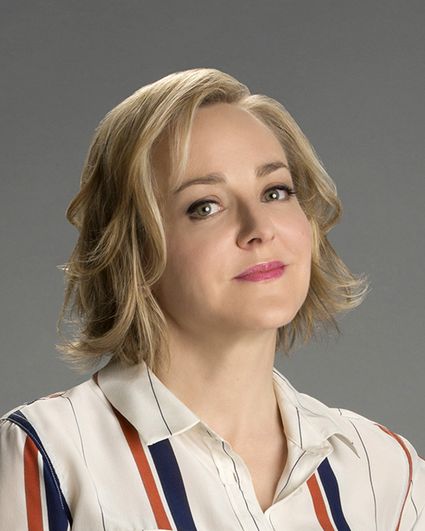 Marissa Morgan
Geneva Carr
Biography
Birthday: May 6
Geneva Carr is a theater, film and television actress who most recently appeared in the off-Broadway production of "Incognito," from Nick Payne.
In 2015, she was nominated for a Tony Award for "Best Actress in a Play" for her headlining role as Margery in the critically acclaimed Broadway production of "Hand to God."
On television, Carr has guest starred in a number of series, including ELEMENTARY, on the Network, "The Mysteries of Laura" and "Younger." Her recurring roles include appearing as Pamela Kepler on "Rescue Me," Faith Yancy on "Law & Order: Criminal Intent" and Diane Conner on "The Onion News Network."
Carr's film credits include "Ava's Possessions," "Creative Control," "It's Complicated" and the 2008 Student Academy Award nominated short, "High Maintenance."
Carr was born in Jackson, Mississippi and lived in Michigan and the Carolinas before moving to Atlanta, where she graduated high school.
Following graduation from Mount Holyoke College with a degree in French, she moved to Paris. There, she earned her Master of Business Administration degree from the prestigious ESCP Europe, the world's first established business school.
While working for a French bank on Wall Street in New York City, Carr turned in her resignation upon rediscovering the love of acting she experienced in high school. She spent the next few years bartending and playing hostess in Manhattan hot spots, such as Pastis and The Waverly Inn, working full-time while booking voice overs, commercials, short films and lots and lots of innovative off and off-off Broadway theater productions.
Currently, Carr lives in New York City with her Burmese cat, Eartha Kitty Carr. She is fluent in French and American Sign Language. She loves entertaining friends at home, very dry champagne and very dark chocolate.
Her birthday is May 6. Follow her on Twitter and Instagram @go_carr_go.