How That Heartwarming Bull Christmas Episode Paid Tribute To Classic Films
Looks like Dr. Bull flipped from the Naughty List to the Nice List!
Posted on Dec 13, 2017 | 11:05am
Dr. Jason Bull (
Michael Weatherly
) seemed like a bit of a Scrooge when he signed up the TAC for extra work just before Christmas. But by the end of the episode, all our hearts had swelled three sizes thanks to his holiday heroics.
STREAM: The Full Bull Episode "Home for the Holidays"
Dr. Bull meets a 9-year-old girl (Annabelle Wachtel) who wants to hire him to help her divorce her parents in "Home for the Holidays" (Episode 10, Season 2 of
Bull
). It puts Bull in some awkward—though also adorable—situations.
A number of classic story tributes were also packed into the plot. Showrunner Glenn Gordon Caron revealed to CBS.com how they pulled off the perfect Christmas episode.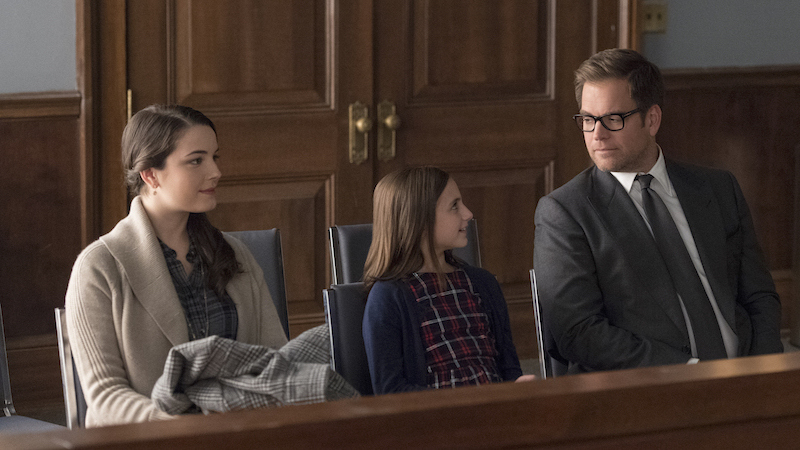 An Odd Coupling
"Initially I just wanted to do a Christmas episode," recalled Caron. "And as we were spitballing ideas, I remembered an old movie called
Irreconcilable Differences
. It was about a little girl who wanted to divorce her parents. [Episode Writers] Veronica West and Sarah Kucserka and I kept batting that premise around, refining each other's ideas and trying to figure out the Christmas and the Bull of it all."
The end result? "It just tickled me to think of this grouchy middle aged bachelor saddled with this nine year old girl," said Caron.
Opening Statement
At the beginning of the episode, "I think subconsciously we were all thinking about the opening of
Home Alone,
" said Caron, recalling the popular holiday film. "And then, our director, Mike Smith really leaned into that."
Tell It To The Judge
In the episode, Bull does a complete 180 on his opinion of Charlie Kensington (Annabelle Wachtel)'s father, Rex (Ian Kahn). What could cause such a change?
STREAM: Full Episodes Of Bull On CBS All Access
Caron explained, "I think he realized that this girl truly needed her father. And her father truly needed his daughter."
The "Home" In "Home For The Holidays"
Shane Haden, head of Bull's location department, is the scene scout. "He never disappoints," confirmed Caron when talking about the lavish apartment. The Kensington's home is a real apartment located in SoHo (downtown Manhattan).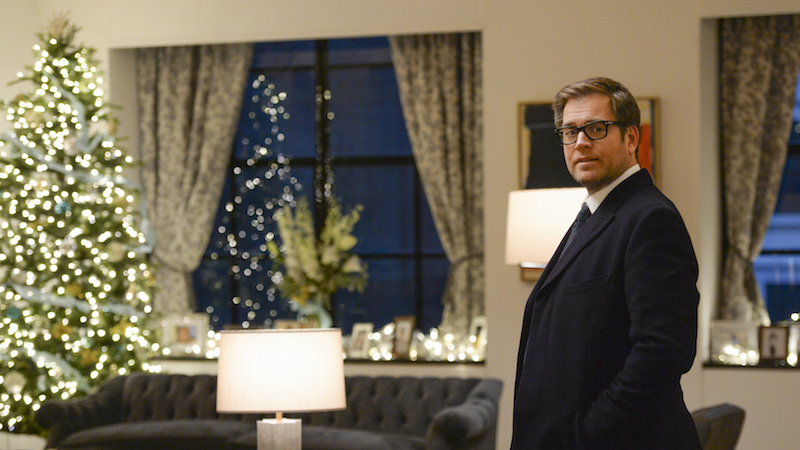 We're rolling—and flying.
At the end of this week's episode, we see conman Kyle, Marissa's slimy ex-boyfriend, get his just desserts. As it turns out, the scene was filmed at a real airport. While there is obviously a lot of planning and cooperation to film in a real airport, MacArthur airport on Long Island was gracious and accommodating.
Caron couldn't help but give the transportation hub a shoutout, saying, "We are always grateful when airports allow us in, because we recognize what an enormous extra burden it is for them to have a film crew in their midst. Thanks MacArthur!"
Watch all-new episodes of
Bull
on Tuesdays at 9/8c on CBS and
CBS All Access.