Candy Crush Sets Guinness World Record For Largest Touch Screen Display
See how the massive game show set was built from scratch.
If you've seen any previews for the new
Candy Crush
game show, then you know the interactive touch-screen displays are
massive—
but did you know that they also broke a world record?
STREAM: Julie Chen And Aisha Tyler Play Candy Crush With Host Mario Lopez
A new behind-the-scenes video (below) with CNET's Ashley Esqueda offers an inside look at what went into creating the impressive, candy-fied set. The show's creators revealed that
Candy Crush
's 30-foot screens now hold the Guinness World Record For Largest Touch Screen Display!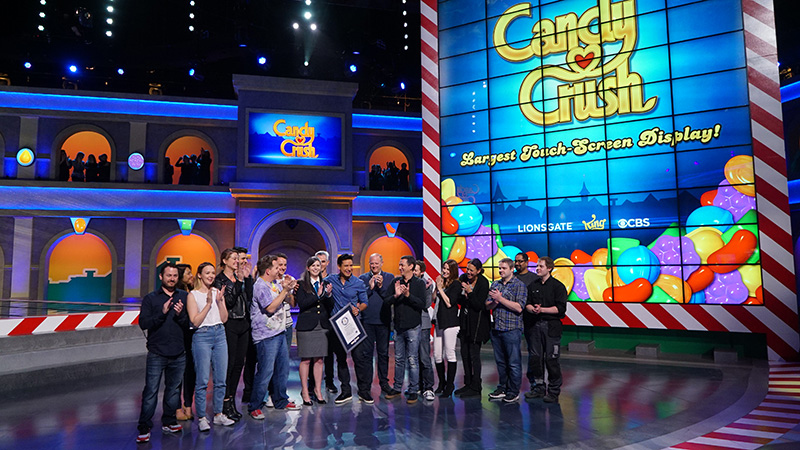 "And we didn't settle on just one," Co-Executive Producer Josh Silberman added. "We built
two
of them."
In addition to being over three stories high, the two displays boast 110 individual touch-screen monitors—55 for each one—that are built for constant wear-and-tear, like slamming into or jumping on them.
For these and more juicy tidbits on how the
Candy Crush
set was made, check out the video above.
Watch the series premiere of
Candy Crush
—
featuring fan favorites from Survivor and Big Brother
—on Sunday, July 9 at 9/8c on CBS and
CBS All Access
.