Back to Cast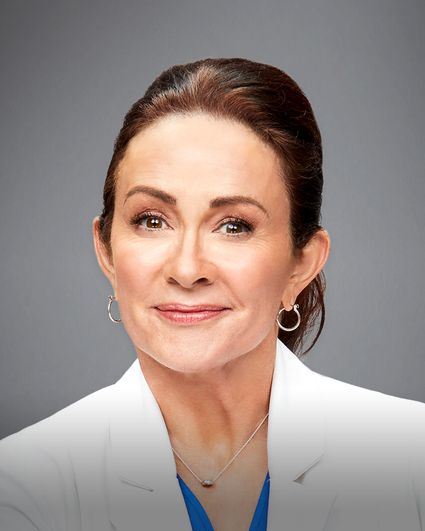 Carol Kenney
Patricia Heaton
Biography
Patricia Heaton is a multiple Emmy Award-winning actress who has played not one, but two beloved TV moms. Most recently, she starred in ABC's comedy The Middle as Frankie Heck, a mom trying to find balance between her family and career in the Midwest. The show ran from 2009 to 2018. She is perhaps best known for her role as Debra Barone on the classic series Everybody Loves Raymond. She won two Emmy Awards for the role and was nominated seven times. In addition to her Emmy wins, Heaton is also the recipient of the Best Comedy Actress award from the Viewers for Quality Television, a SAG award, and three SAG nominations in the Best Actress category for her role in the comedy.

Recently, Heaton launched her homewares line, Patricia Heaton Home, with Walmart. On the Emmy Award-winning Food Network series Patricia Heaton Parties, she drew inspiration from her family and travels and invited the audience in while she served up incredible party-friendly foods for her co-stars, friends and family. She brought that same sensibility to print with her first cookbook, Patricia Heaton's Food for Family & Friends.

In 2001, Heaton co-founded FourBoys Films, a production company that she runs with her husband, David Hunt. The company produced the Sony feature comedy Moms' Night Out and TNT's production of The Engagement Ring, both of which starred Heaton. In addition, she starred in Hallmark Hall of Fame's Front of the Class. Her other credits include the TNT/Neil Simon production of The Goodbye Girl, Sony's animated The Star, and ABC's The Path to 9/11. FourBoys' additional projects include The Christmas Heart for the Hallmark Channel, the documentary feature film The Bituminous Coal Queens of Pennsylvania for Netflix, and the critically acclaimed film Amazing Grace, in conjunction with Bristol Bay Productions. FourBoys partnered on the web series Versailles for MyDamnChannel.com, which Heaton appeared in, and which was co-created, produced, and directed by Hunt.

Heaton garnered praise for the role as "Stella" in the Second Stage production of The Scene by Theresa Rebeck and received a Lortel Award nomination for her performance. Her feature film credits include Memoirs of an Invisible Man, Beethoven, New Age, and Space Jam. In addition to her acting and producing credits, Heaton is a bestselling author whose book Motherhood and Hollywood – How to Get a Job Like Mine appeared on the New York Times bestseller list.

A committed philanthropist, Heaton is the founding member of World Vision's Celebrity Ambassador Network. She has travelled to Rwanda, Zambia, and Syria with the humanitarian organization, which focuses on conducting relief, development and advocacy activities in its work with children, families, and their communities in nearly 100 countries.

Born and raised in Ohio, Heaton is the mother of four sons and lives in Los Angeles with her husband. Her birthday is March 4. Follow her on Twitter and Instagram @PatriciaHeaton.