Back to Cast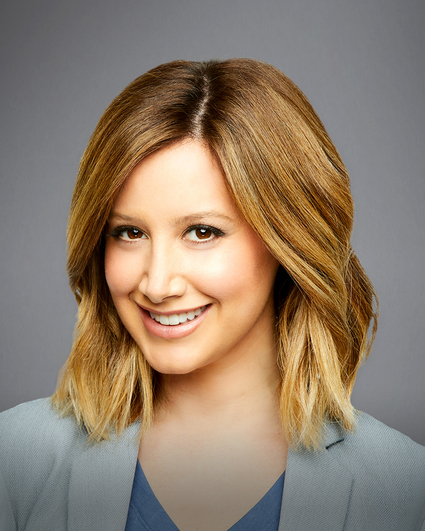 Jenny Kinney
Ashley Tisdale
Biography
Ashley Tisdale is an actress, philanthropist, performer, and producer, with an extensive body of work in television, film, musicals, recording, and production. Her credits include voicing the character of Candace Flynn in the Emmy Award-winning and BAFTA-nominated animated series Phineas and Ferb, her breakout role as Sharpay Evans in the hit film trilogy and franchise High School Musical, the comedy series Young and Hungry, which she also executive produced, Clipped for TBS, and a guest-starring role on MacGyver.

In addition to Carol's Second Act, Tisdale is in production on the Netflix series Merry Happy Whatever, opposite Dennis Quaid.

In May 2019, she released her third studio album, Symptoms, which she co-wrote, and featured the lead single "Voices in My Head," which hit the top 10 on the iTunes US pop chart.

Tisdale remains a fixture in entertainment, style, and pop culture news and stays in touch daily with her 11 million Instagram followers, 13 million Twitter followers, and 20 million subscribers on Facebook. In addition, she continues to follow her love of all things fashion and beauty. She launched her own makeup line, "Illuminate by Ashley Tisdale," in May 2016.

Tisdale resides in Los Angeles. Her birthday is July 2. Follow her on Twitter and Instagram @AshleyTisdale.