Patricia Heaton Explores The Arc Of Reinvention In New CBS Comedy Carol's Second Act
Premiering on Thursday, Sept. 26 at 9:30/8:30c, this new fall comedy is out to prove that anyone can start a new chapter at any age.
In a manner of speaking, Emmy Award-winner
Patricia Heato
n reinvents herself every time she takes on a new role.
Factor in that she's also been a wife and mother—one with children leaving the nest—and it makes sense why she was so drawn to the role of Carol Kenney in the new CBS comedy,
Carol's Second Act
, premiering Thursday, Sept. 26 at 9:30/8:30c on CBS and
CBS All Access
.
READ
:
Here's Your First Look At The New 2019-2020 CBS Fall Primetime Schedule
In the new series, of which Heaton is also an Executive Producer, 50-year-old divorcé and empty-nester, Carol, retires from a lifelong career of teaching and pursues her dream of being a doctor.
Soon, Carol finds herself an intern among much younger cohorts and superiors, but with something very unique to offer: the wisdom only experience can bring.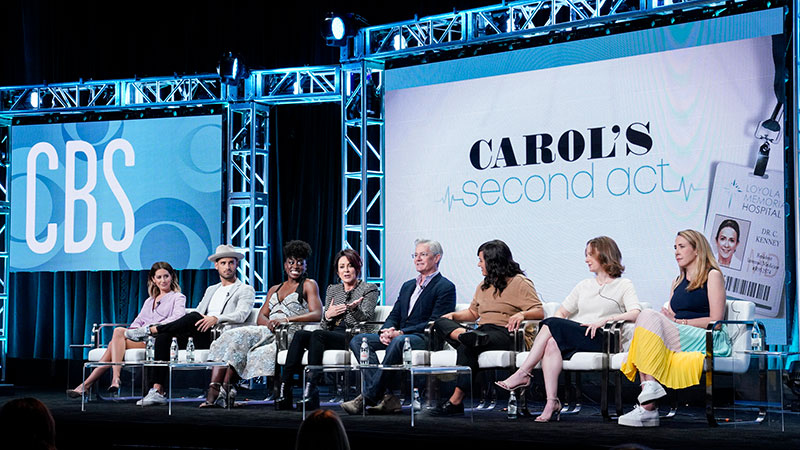 Heaton described how she felt the show was a perfect fit while sitting on a panel during the 2019 Summer Television Critics Association event in Los Angeles. "My kids are pretty much out of the house, and my second, long-running show was done, and I was feeling a bit at sea, not knowing what I was doing," she said, "I very much felt the things that a person like Carol would feel."
Executive Producers Emily Halpern and Sarah Haskins were all too thrilled to have Heaton's enthusiasm and understanding, but even more to have her experience. The duo first conceived of the idea for
Carol's Second Act
out of a desire to "put women front and center in funny, comedic roles" within the context of a second act.
"This is an idea and a project very close to our hearts... The idea that someone can reinvent themselves at any age, at any time," said Halpern.
The goal was to create a comedy that, as they described it, was also inspirational, aspirational, and empowering. A key part of that was choosing a setting for Carol's story of reinvention that drove the point home best.
A career pivot later in life is one thing, but changing direction to something as challenging as medicine was a perfect way to prove that not only is age no barrier to learning new things, but that experience can be a useful—maybe even life-changing—asset.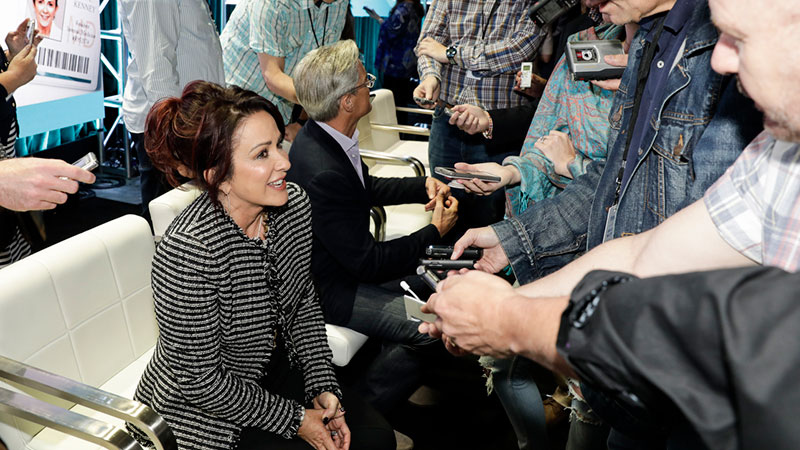 As Haskins put it, "We wanted to put her in an environment where her age is actually her strength."
Unironically, Heaton's own experience in the world of situational comedies has made her a true asset to her co-stars.
Heaton feels strongly that mentorship is important, stressing how much younger people can learn from their elders when given a chance. She has been quick to offer her own mentorship to the rest of
Carol's
cast.
Ito Aghayere
, who plays Carol's supervisor, Dr. Maya Jacobs, described Heaton as "one of the most generous humans I've come to know."
Other cast members championed Heaton's willingness to provide guidance, no matter the subject.
Sabrina Jalees
, who plays Dr. Lexi Gilani, another medical intern, bragged about the advice Heaton has given her outside of the soundstage saying, "I'm golfing with Patricia Heaton now. So I guess my life is, like, perfect?"
Heaton's enthusiasm for
Carol's Second Act
comes hot on the heels of finishing a long-running series, and she described how it's in her nature to not only find new challenges in her career but to also stay busy. She joked, "My perfect scenario—as I see death getting nearer and nearer—is that I would die on a soundstage. That's how I'd want to go."
This enthusiasm and work ethic is one Heaton shares with fellow cast member
Ashley Tisdale
. While Tisdale has yet to film with the rest of the cast, she expressed her excitement after reading the script. She found that she relates to Carol, as well as Heaton, in their shared desire to work hard.
"I love to work; it's one of those things where I can't take time off... so I kind of have that same drive," said Tisdale. She and Heaton even bonded over both entering the workforce at sixteen in the brutal world of clothing retail, where they learned valuable lessons that have aided in their performances over the years.
The natural camaraderie of the cast is obvious. Jalees joked that even watching the chemistry between Heaton and
Kyle MacLachlan
, who plays a seasoned doctor at the hospital where Carol interns, is one she can't wait to see play out on-screen.
"This is a show about people who fundamentally have to work together," added Haskins.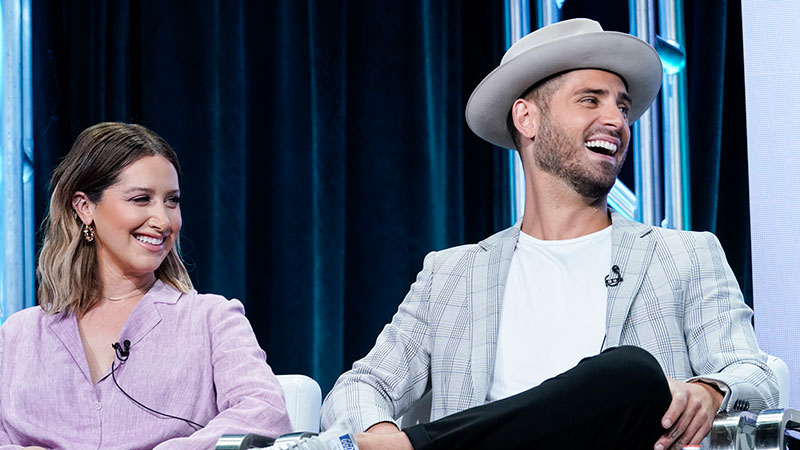 A show transcending the clichés that have come out of the generational divide in today's workplace is ripe for mining, and beyond the usual Millennial/Baby Boomer gags. Haskins stressed this point saying, "These are characters, not stereotypes."
And in a world where many older individuals find themselves pivoting careers later in life, such characters are highly welcome.
Watch the series premiere of
Carol's Second Act
on Thursday, Sept. 26 at 9:30/8:30c on CBS and
CBS All Access
.