Failure Is Not An Option When David Boreanaz Leads SEAL Team This Fall
Here's what to expect from the new patriotic action-drama series.

The all-new, David Boreanaz-starring action-drama series SEAL TEAM, coming to CBS this fall, explores the world of the most elite, special-ops forces.

READ: Here's Your First Look At The 2017-2018 CBS Primetime Lineup

In this action-packed series, the fearless Navy SEALs conduct high-risk, clandestine missions against impossible odds. But when they return to the homefront, they face stress of a different nature.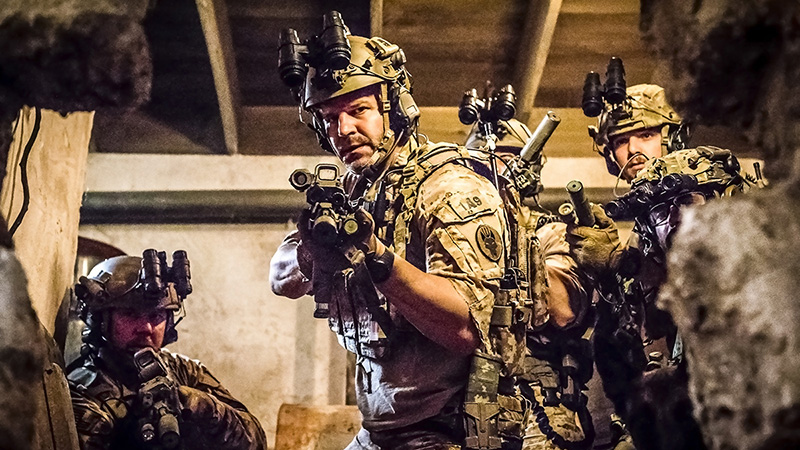 Jason Hayes (David Boreanaz) takes point on SEAL TEAM.

Keeping secrets, deploying at a moment's notice, and the knowledge that each assignment could be their last takes a toll on these brave warriors and their families.

However, their unbreakable oath and patriotism compel them to persevere.

SEAL TEAM stars David Boreanaz, Max Thieriot, Neil Brown Jr., Jessica Paré, A.J. Buckley, and Toni Trucks.

Executive Producers include Ben Cavell, Ed Redlich, Chris Chulack, Sarah Timberman, and Carl Beverly.

Stay tuned for more updates on SEAL TEAM before it premieres this fall on Wednesdays at 9/8c on CBS and CBS All Access.