CBS And Girls Inc. Team Up To Empower Girls With Special 2019 Super Bowl PSA
Check out the clip, which features a team of girls competing against the New York Giants.
Posted on Jan 30, 2019 | 09:00am
CBS and Girls Inc. have joined together to create a
CBS Cares
public service announcement set to air during
Super Bowl LIII
on Sunday, Feb. 3, and after The Big Game on the
CBS Sports Network
.
Featuring the voiceover of
CBS This Morning
co-host
Gayle King
and players from the New York Giants, the PSA encourages girls to believe they can succeed at the highest levels, especially when they work together.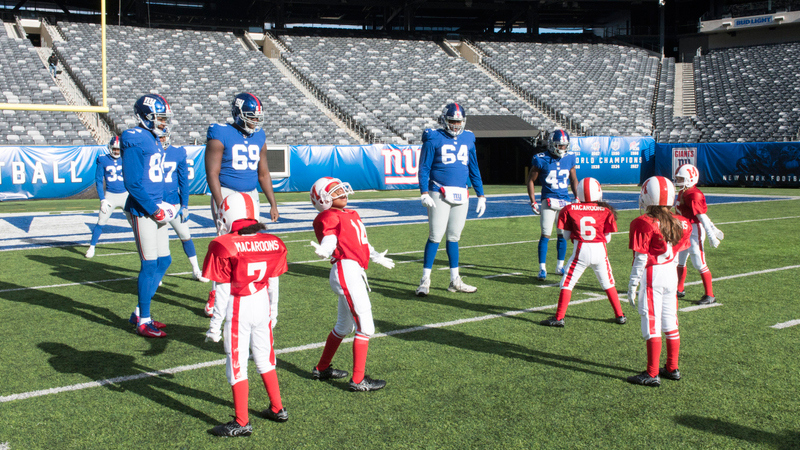 The Macaroons experience the frustration every NFL player knows: a fumble in the end zone.
At the center of the PSA are the Macaroons, a team of girls who score big against the New York Giants, showing that when girls unite, anything is possible.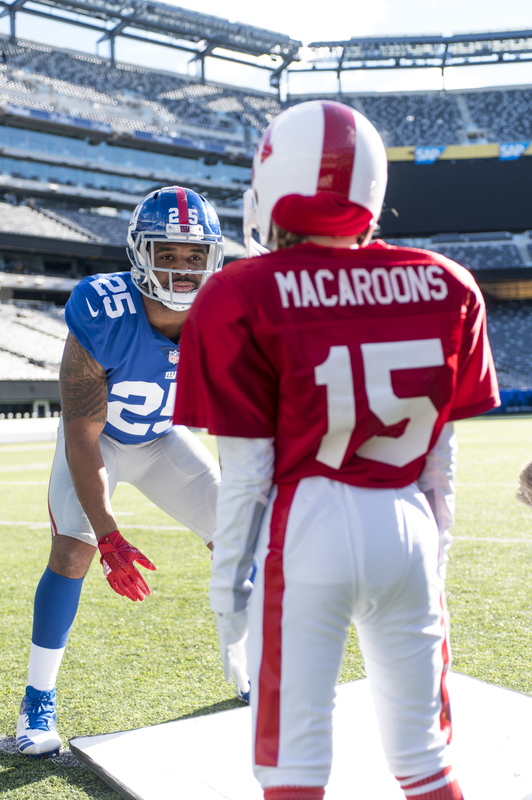 A Macaroon and New York Giant square off.
"It is a major priority for our Company to support organizations that are helping to inspire and encourage girls' confidence, development, and achievements," said Joe Ianniello, President and Acting CEO, CBS Corporation. "We are very pleased to work with Girls Inc., the NFL, and the New York Giants to advocate for and affirm the strengths and abilities of girls."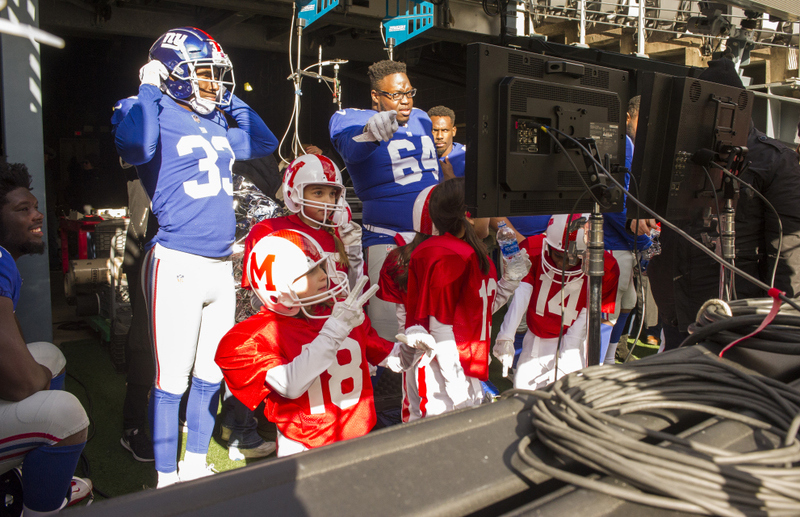 Play is suspended for a moment while the Macaroons and Giants get a behind-the-scenes view of how a PSA is made.
Among the girls who appear in the PSA are four Girls Inc. girls from New York City: Serenity Peralta, Shadiya McNair, Juliana Villaluz, and Markisha Prince. While filming, the girls also had the opportunity to go behind the camera and learn about what goes into making a PSA.
It's Girls Inc.'s mission to ensure that girls value their whole selves, discover their strengths, and lift up and support one another.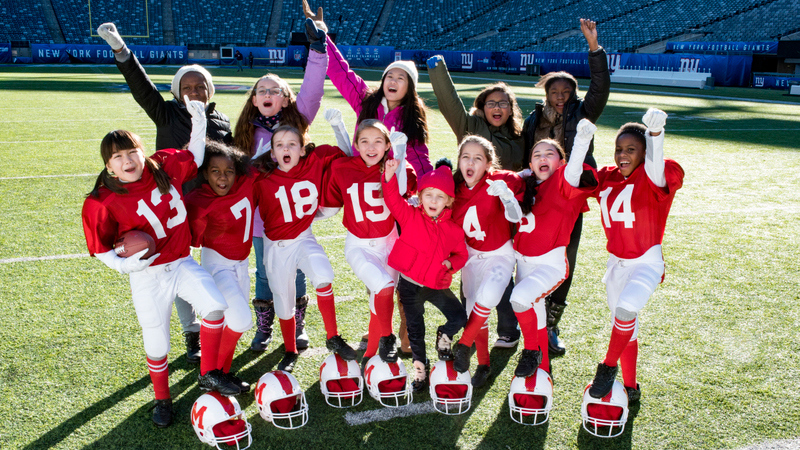 The Girl Power Girls pose for a photo. Back row from the left: Shadiya, Sarah, Juliana, Serenity and Makisha. Front row from left: Lexi, Elle, Shiloh, Olivia, Cecilia, Tessa, Sophia and Heaven.
"Girls Inc. is proud to partner with CBS Corporation to deliver this very important message of empowerment for girls," said Judy Vredenburgh, President and CEO of Girls Inc. "Too often, girls are told they can't. We all have a role to play in challenging stereotypes and limiting messages. That is why we are deeply grateful to CBS Corporation, CBS Cares, and the New York Giants for their commitment to showing girls that they can, in fact, achieve at the highest levels. We couldn't be more thrilled to share that message with the millions of viewers who will be tuning in to watch on Super Bowl Sunday."
To learn more about Girls Inc.'s important work, visit
girlsinc.org
.