Keshia Knight Pulliam Put Her Family Before Celebrity Big Brother And Here's Why
Plus, find out who the former child star calls the real "OG" of reality.

During the most recent episode of Celebrity Big Brother, child star Keshia Knight Pulliam and TV personality Omarosa sat up on the chopping block awaiting the news that the Live Eviction would bring.

With Ross Mathews holding all the power as this week's HOH, he watched on curious as to how things would shake out.

The POV Competition winner, Marissa Jaret Winokur, had a tough decision to make—keep the nominations the same, or replace one nominee with somebody else.

Her choice? Not to use the Veto.

STREAM: Catch Up On Celebrity Big Brother With CBS All Access

When it was Keshia's turn to argue for why she should be kept in the house, she surprised everyone and begged the house to send her home so she could be with her one-year-old daughter, and... well, they listened.

The second evictee of Celebrity Big Brother said her goodbyes and exited the house with so many emotions.

We caught up with the former child star after her eviction to get all the details around her journey.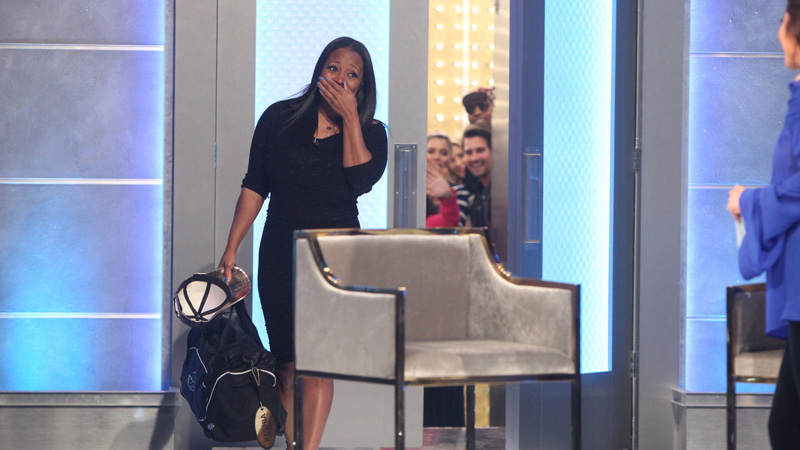 Your final speech to the house was so honest and heartfelt. Can you shed any more light on the situation for your fans who really wanted to see you go all the way?

Keshia Knight Pulliam: I felt so bad because I didn't want to disappoint people and I did really feel that I could go far in this game. But from Day 1, when you become a mom, your baby comes first, and no prize, no amount of money, and no game is ever worth sacrificing her needs. My breast milk was just going down and down and down, and I just had to make sure that she had what she needed.

When I entered into the Big Brother house, my daughter had been breastfed her whole life and I'm sure it was a really hard transition for her. I had to make sure that she was okay because I knew that I was not making enough milk for her being away from her. I know a lot of people are like, "Oh, she's one…" but every child is different and I had to do what was best for my child.

A lot of women stop breastfeeding at three months, six months, nine months… it is completely the woman's choice. I feel women should be empowered to make the decision that works best for you, your family, and your child. And this was the best decision for me and Ella. I played the game true to who I am as a person, and I'm not going to sacrifice that for anything or anyone.

When did you decide that you were going to beg the house to vote you out?

Keshia: I had a whole speech prepared to campaign to stay and had been having conversations with people to get their vote to stay. It wasn't until the night before the Live Eviction. I'm a person that believes in signs and that there aren't coincidences, that you have to be open and listen to when you're receiving these.

First, my breast milk had started to deplete, so I was upping my water because I felt it was maybe dehydration. When that didn't make a difference, I started taking lactation teas. I had been drinking it non-stop. The situation still wasn't changing.

The morning of the eviction, I got up at 6 am to pump and my breast pump completely conked out on me. [It] would not come on. I was like, "You've got to be kidding me." That was the sign where I was like, this is it. Of course they did get me another breast pump, but still those different things happening back to back to back, I was like, "Okay God, I'm listening. It's time. Ella needs me."

It's hard because so many people are like, "I was rooting for you!" and I promise, I was ready to win.

Do you think the house needs to get Shannon out next?

Keshia: Absolutely. If they don't get her out next, she's going to take everybody out one by one. She's going to continue to create drama. I'm the type of person, I try to find the eye of the hurricane—because that's where it's originating from and not look at the distractions—and it kept coming back to her.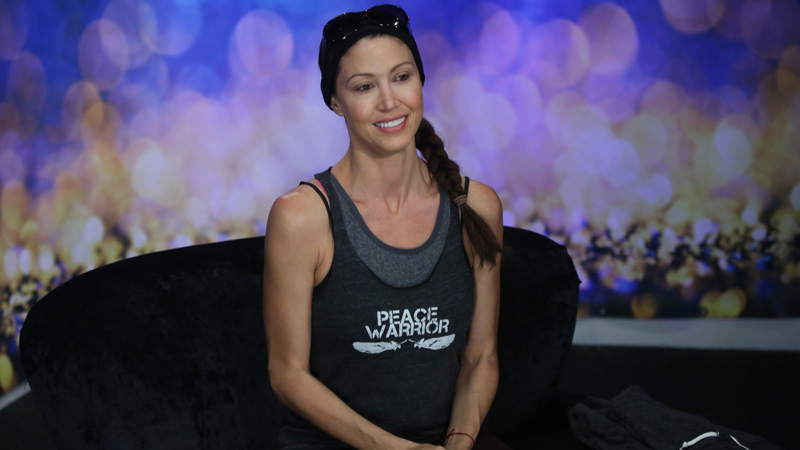 The house mentioned they're going to miss your great cooking. Who do you think is going to step up to the plate with that next?

Keshia: I don't know. The good thing is, Omarosa's still there and she's got the crock pot down, and Brandi does some pretty good dishes as well, and Ari… so they should be okay. They're not going to get the full-fledged family meals that I did. I left my Keshia's Kitchen seasoning behind for them so they will have some good seasonings, for sure.

You mentioned you were surprised by Omarosa and her heart. What did you learn about her?

Keshia: I'm really grateful that I went into it without assumptions. I also allowed her to show me who she was without those assumptions and pre-conceived notions of who she was based on her work in the past, her support of Donald Trump, and time in the White House.

Aside from those, I was able to see her as a human being. I'm glad I really gave her that space to show me who she really is. From learning about her, she's recently married and her husband's a pastor, the work she's doing with her girls and at the church… all of that really resonated with me because I have a nonprofit, Kamp Kizzy, that's all about empowerment and self-esteem for girls.

I was really able to discern the difference of the character that was billed as Omarosa to the woman that she is behind the scenes.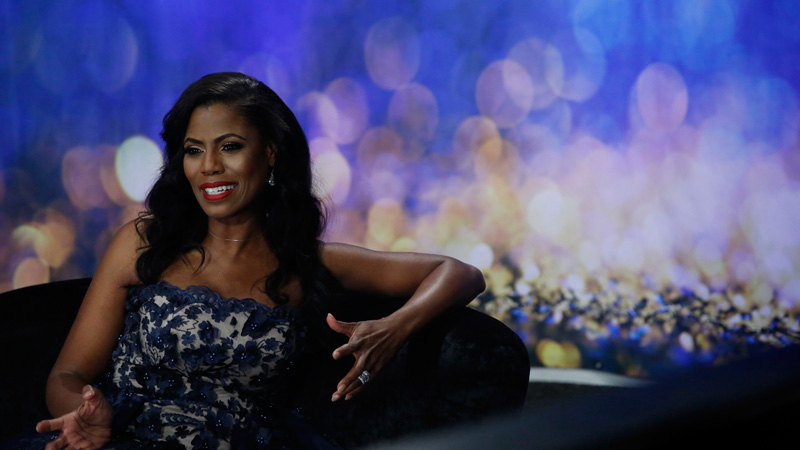 How do you think she'll do moving forward in the competition?

Keshia: The one thing about Omarosa is, she is an OG in this reality game. She's smart and she trusts her instincts. She's going to go as far as she desires to go because this is also a numbers game.

What I'm realizing now that I'm out of the house is that I was never a person they were looking to take far. We were their targets, for real. With that being said, it's a numbers game.

What was it really like it like living with all these people?

Keshia: Luckily, I come from a big family. I graduated from Spelman College. I lived in dorms. I was in a sorority. So, I've had some experience in communal living. I feel like for me, it wasn't a crazy shocker because I've done it before. You know what to expect. You know you have to be patient.

But, sharing one bathroom with 11 people is a challenge. I was cleaning all the time. This shower, the sink… they've got to be cleaned. I always had my gloves on cleaning something.

What surprised you most about your week and a half in the house?

Keshia: I think you underestimate things like sunlight. There are no windows in the house. We didn't have the advantage of having the backyard space so things like that you don't think about. So those things took some getting used to.

And just cameras being everywhere. Even though I am an actor and I've been in front of the camera my whole life, literally since I was five months old, it's also a different thing having cameras and microphones 24/7.

I went into it being like, I have to genuinely be down to wearing my sweatpants and not care because when you try to put on a facade, that doesn't last.

You just have to be authentically who you are. It's just too exhausting to try to do anything else.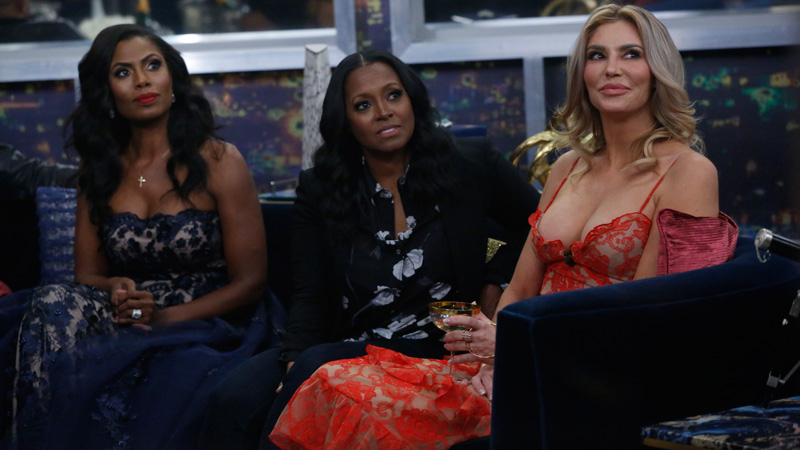 Watch all-new episodes of Celebrity Big Brother on Mondays, Wednesdays, Fridays, and Sundays at 8/7c CBS and CBS All Access.

Then, be sure to check out the Big Brother Live Feeds—exclusively available through CBS All Access!