Celebrity Big Brother Superfan Shannon Elizabeth Keeps It 100 Following Her Eviction
The actress and animal activist explains how she went from the top to the bottom of the game in 17 days.
And just like that, one of
Celebrity Big Brother'
s fiercest competitors of the season—actress and animal activist
Shannon Elizabeth
—was sent packing with five votes against her in the
latest episode
.
After the unfortunate news was delivered to the gorgeous actress, she immediately said goodbye to her fellow Houseguests and joined
host Julie Chen
in the studio for a full conversation.
So, how did one of the game's biggest threats go from running the show to walking out the door?
We caught up with Shannon to get her take on the past 17 days, including who let her down the most, whether or not she plans on watching her favorite show ever again, and more on her real-life relationship with
Marissa Jaret Winokur
.
(PS: Her answer on that last one may surprise you!)
STREAM: Catch Up On Celebrity Big Brother With CBS All Access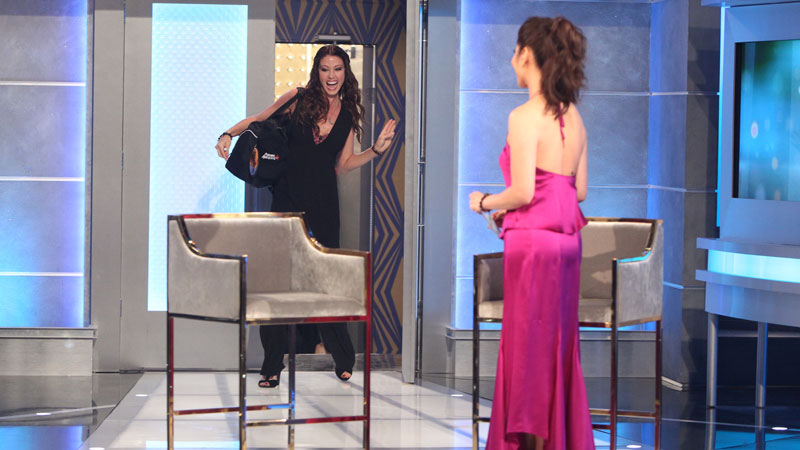 Now that you've had a night to think about how everything played out, who do you feel betrayed you the most?
Shannon Elizabeth:
Ross
and
Marissa
. I really had their backs and wasn't just playing the game for me, and I wish they could have seen the big picture instead of working against me.
I was making game moves and decisions with my alliance in mind, but people couldn't see that. I was just seen as a threat.
Why do you think you were seen as the biggest threat even though there were a few other superfans in the house?
Shannon:
Because I won the
first HOH
and Veto competitions—and I really knew the game inside and out, and people knew that. I think instead of seeing me as an asset and someone that would want to work with them toward the end, they wanted me out.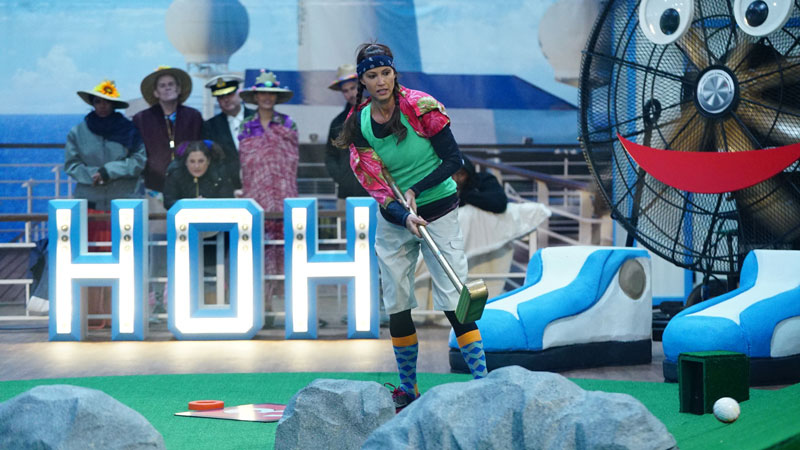 Fans want to know more about your real-life friendship with Marissa. How close were you before the show?
Shannon:
We
didn't
have a friendship outside of the house. We were on
Dancing With The Stars
together and we only really saw each other here and there because, most of the time, we're practicing separately with our dance partners and performing.
How do you think James will do in the rest of the game?
Shannon:
I think he'll do great.
Omarosa
's not going to try to target him this week. From tomorrow [Sunday, Feb. 18], it's a week from finale, so I think he'll do great.
As a jury member, are you going to vote for who you feel played the best game—even if they played you along the way?
Shannon:
It depends who's in the finale. If it's two people in the finals that both screwed me over, then I'll have to look at other factors; but if there's somebody like James who's in the finals—who is a strong competitor, was being honest and is, like, "Look, you said don't go for the
gift bag
. I didn't go for the gift bag. You said throw the HOH, so I threw the HOH"—I respect that.
I respect that he's doing what he said he was going to do. I respect that a lot more than the game the rest of [the Houseguests] are playing.
What do you mean by that?
Shannon:
They are telling outright lies and stabbing people in the back. That's not good gameplay.
What are you going to miss about being in the house?
Shannon:
The challenges. There were so many more challenges I was looking to play. I would go back to just play more games. And, I was very, very lucky. I got to play in every challenge. A lot of those people haven't.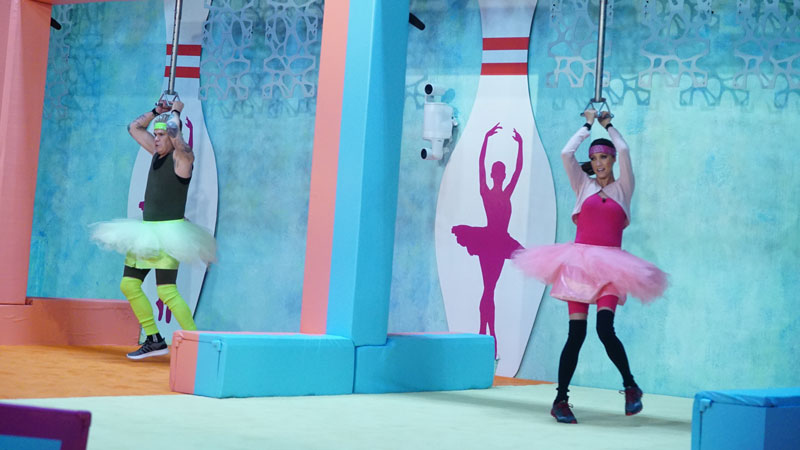 You said on the show that after this experience you won't be able to watch Big Brother ever again. Is that still the case?
Shannon:
No, I don't think so. I was really sad and upset in the moment. Even [after] less than 24 hours outside the house, my head feels clearer, I get to see sunshine, and get Starbucks. Life is good again.
It's hard to be in that house. It's like a pressure cooker where literally you're sitting around, staring at each other with nothing to do. We're all lacking Vitamin D. We cook as much as we can because there's nothing else to do.
And, literally, every time you enter a room, people stop talking and stare at you. That's not a good feeling, you know?
Who are you rooting for?
Shannon:
Metta
. Even though he doesn't really know the game, he is a really good person. We all said, look, if you guys let Metta get to the end at this point, he's going to win.
So, let's see if they are smart enough to get rid of him or if he's going to make it to the end. Why not?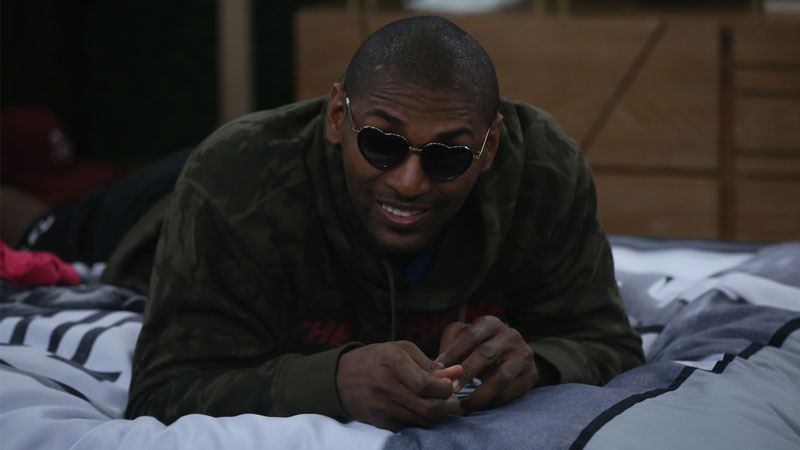 Are there any newly formed friendships you plan on maintaining outside of the house?
Shannon:
I mean, I live in Africa so… I don't know.
Let me watch the episodes and
Live Feeds
, and see how I feel about them once this is done in a week.
Your work protecting rhinos is so moving. What more can you share with people who are interested in the cause?
Shannon:
I'm really hoping that this can grow into something amazing. We really want to create this platform where people can learn everything they wanted to know about rhinos up on a website, get constant updates on what's happening on the ground, and also we want to help donor dollars make the most impact on the ground.
I think there are a lot of people out there that want to help, but they don't know who, where, or how to start.
So, I think guiding that is
really
important. If people want to
show their support
for me on the show and they want to donate to
Animal Avengers
, that's a win for me and that's the best thing that I could ask for.
For me, that's more of a win than winning
Big Brother
.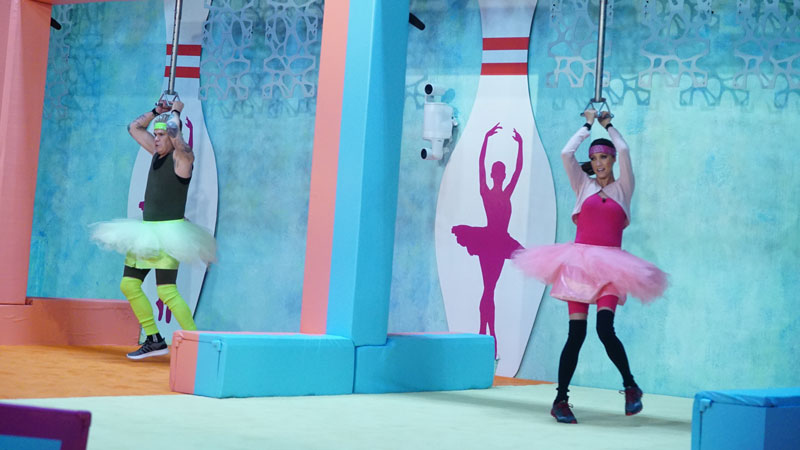 Watch all-new episodes of
Celebrity Big Brother
on Mondays, Wednesdays, Fridays, and Sundays at 8/7c on CBS and
CBS All Access
.
Then, be sure to check out the
Big Brother Live Feeds
—exclusively available through
CBS All Access
!