Brandi's Reaction To James' Eviction On Celebrity Big Brother Was Just What You'd Expect
Find out what the reality TV star had to say about Double Eviction Night and her bumpy relationship with James.
The most recent episode of
Celebrity Big Brother
sent not just one, but
two
Houseguests packing in a Double Eviction that everyone's still chattering about.

With
Mark
as HOH and the dynamic duo of
Ari
and
Brandi
as the two nominees, it all came down to the first POV Competition of the evening to see if the chopping block would get shaken up.
STREAM: Catch Up On Celebrity Big Brother With CBS All Access
When Ari won the competition with the fastest time, she decided to save herself (obviously) and was replaced by
Marissa
.
With a 3-1 house vote, Brandi—the hilarious and outspoken TV star—was shown the door.
We caught up with the outgoing and brutally honest evictee to get her take on living in the house, alliances, and her bumpy relationship with
James
.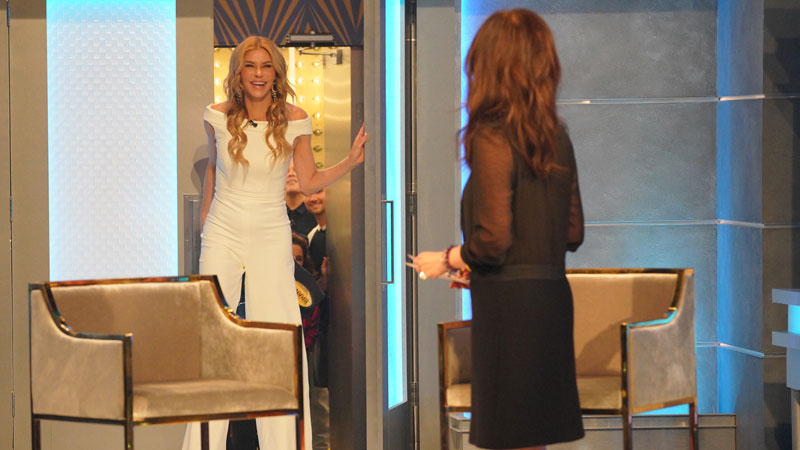 How are you feeling this morning after your eviction last night?
Brandi Glanville:
It's a little weird. I just wanted to get the kids last night, but I wasn't able to. My ex was being difficult, so I'm going to get them this evening. I can't wait for that, to be honest.
Who do you feel let down by most in the game?
Brandi:
Ross
. I really love him and we'll be friends forever, but I really trusted him and I think that was my mistake. He is just so believable and so good at what he was doing… he's a great actor. In the end, once he said he was going to vote for Marissa I knew I didn't stand a chance. I knew there was another alliance going on and he could get everyone else to trust him too.
I was just really bummed. If he stayed true to what he said, then I would be there right now next to him. I already told him he's not getting my vote if he's there in the end.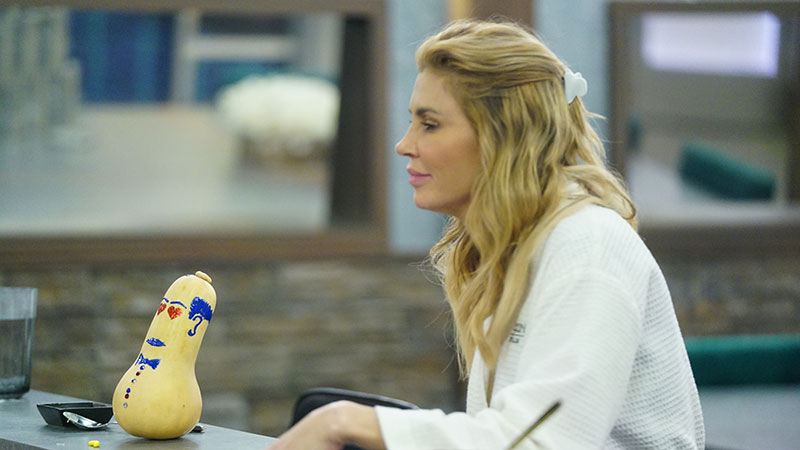 What was your favorite moment of the season? 

Brandi:
I have a ton of them. I loved the showmances with Ross, Ari, and my vegetables. I loved all the telenovela stuff. Like the fun that we had, I haven't had that much fun in a long time.
How was Celebrity Big Brother different than you expected? 


Brandi:
I didn't have a ton of time to prepare. I kind of assumed it would be a lot similar to the UK one but it wasn't. It was completely different. I wasn't prepared to be so shady and have to lie to people. I wish I had been able to watch more seasons and get my head around what I was going into. Even the lingo I didn't know, like "backdooring" and "the final two."
How did you feel when you found out James was the next to go?


Brandi:
When the producers told me when I was in the other room, I screamed so loud. It was so unexpected. I kept telling everyone to get James out next or they won't win against him. I told them to think with their head and to think logically.
The only way it was going to happen was if one of the girls one HOH and I'm just so happy it went down the way it did. 

I just didn't think they were going to be able to do it and they did, yay!
He's so, ugh, he needed to be taken down a notch. When he's humble, he's a really nice guy. He's lovely when he has to be nice to you or he's on the block. But when he has a little bit of power, you forget how he can be lovely.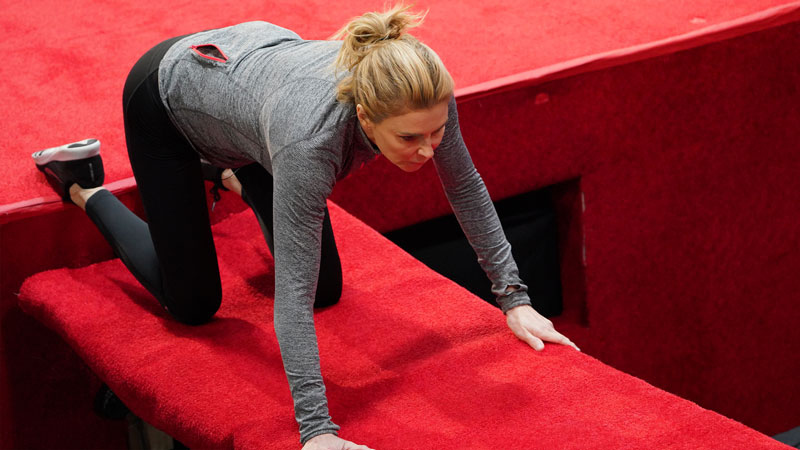 James told Julie he thinks you were maybe crushing on him and that's why you acted how you did toward him. What's your response to that?
Brandi:
I mean, come on. I think he thinks everyone in the world has a crush on him and that's part of the problem. His ego; he's so cocky and arrogant. I like guys that are down to earth and humble.
How do you plan to vote as a Jury member—with your heart or your head?
Brandi:
Do I love Ross? Yes, but he's just not getting my vote if he goes to the end. I trusted him and he hurt me.
I will definitely vote with
both
my head and heart.
What do you want to say to your fans?
Brandi:
I'm in shock. I thought I was going to come out with a tremendous amount of hate, but everyone I talked to was like, "Oh my God, you did so good!" And I was like, "I did? Are you sure? Because I see an a******!" But they said, "You were great. You were just the Brandi we know."
I feel lucky and blessed to have people put up with my nonsense. I really feel lucky.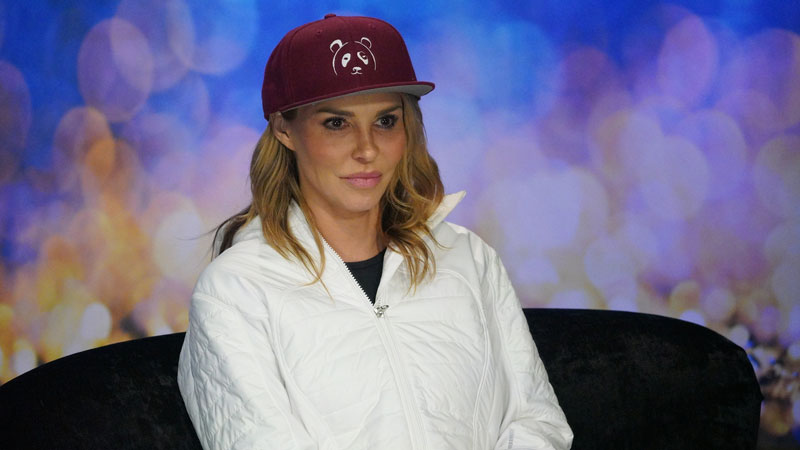 So, who has what it takes to win the first-ever season of
Celebrity Big Brother
?
Watch an all-new episode of
Celebrity Big Brother
on Saturday, Feb. 24, and then the two-hour Live Finale on Sunday, Feb. 25, at 8/7c on CBS and
CBS All Access
.