James Maslow Doesn't Hold Anything Back Following His Exit From The Celebrity Big Brother House
What does he REALLY think about Brandi?
When
Julie Chen
announced that the most recent episode of
Celebrity Big Brother
was the dreaded (for Houseguests, not for viewers!) Double Eviction, no one truly felt safe.
Once
Brandi
was evicted, everyone put on their game faces to compete for the next HOH.
Omarosa
swept the competition and immediately made a decision to nominate
Ross
and
Marissa
.
STREAM: Catch Up On Celebrity Big Brother Before The Finale
It all came down to the second POV Competition of the night, and when Ross came out victorious, he had no other choice but to save himself and move toward the finale.
Omarosa put up
James
in his place, and with a 2-1 vote, the actor/musician was sent packing.
We caught up with the competition beast after he exited the game to talk about his time in the house, where things may have gone wrong, and what he
really
thinks about Brandi.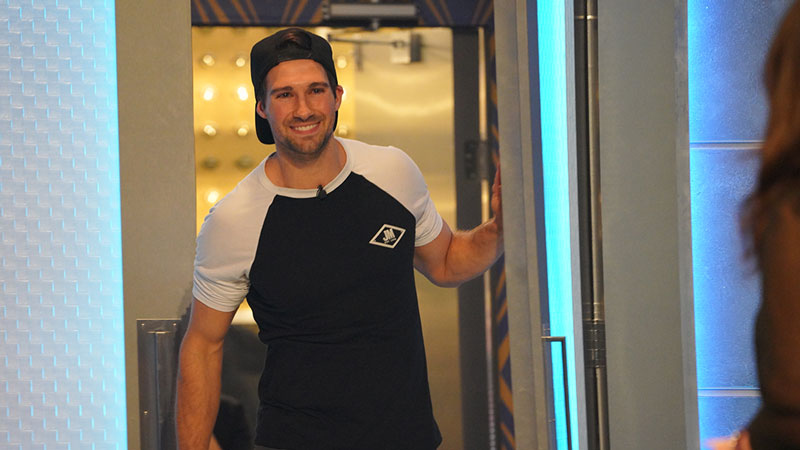 How are you feeling this morning after last night's results?

James Maslow:
I was pretty surprised. I was confident with that HOH Competition, especially if every question was going to be pertaining to that board because I've got a pretty good memory. They asked far less specific questions than I anticipated. I could still reiterate every number to you now. 

And with the last part of that competition, I don't even know what she said to be honest. It sounded like she said "squeezin'" and it sounded like she might have said "sneezin'" and I'm still not sure those numbers add up. 


But look, Omarosa won that one as fair and square as you can. It would have been nice to win and put my mind to it and got close, but hey, that's part of the game. And how the rest of it unfolds with Ross winning the Veto and I go up there….
It definitely wasn't expected. But, that's the name of the game and you can only be so upset about it and quite frankly, I'm very relieved to be out of that sound stage and back in my house.
What was one of the first things you did when you got home? 


James:
It was so sweet. Some of my best friends, my girl, and my assistants and publicists were all here with balloons and tequila. I walked in to one of the most welcoming, perfect things I could have walked into after that. It reminded me of how wonderful of a life I have, and as great as that experience was, even if I went out first… I'm going back to what I do. I love what I do and I'm very lucky.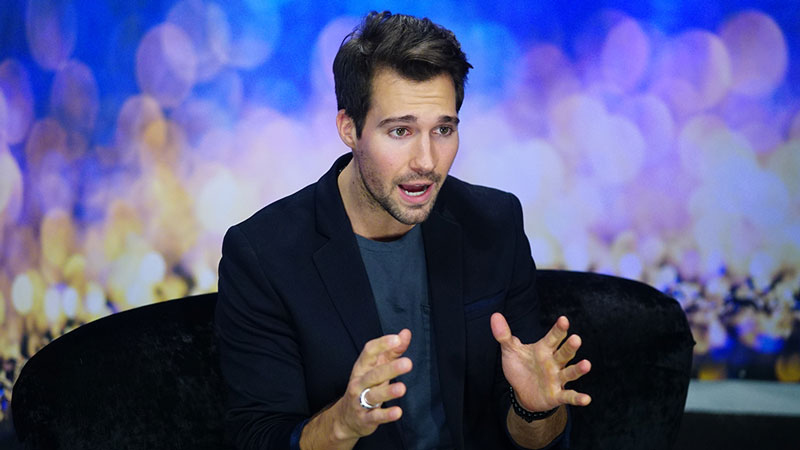 You said you were hesitant to make a deal with Omarosa and that's maybe where things went wrong. If you could go back, would you have solidified your alliance with her?
James: 


I think if I had solidified more of a deal, yes, it could have kept me off the block but then again, Omarosa has lied and created more drama than anyone else in the house. So, it's hard to say whether or not I could have trusted her at all. I'm actually okay with having chosen not to, versus, let's say I made a deal and she
still
did what she did. I think that would have been harder to swallow. 


So, there were a lot of things I could have chosen to have done differently if I chose to play in a more... conniving way, let's say. 

I chose to go into this game with as much class and honesty as possible. 

I, as of last night, am going back to my normal public image as a singer and an actor, and know this is a game.
I think the way that people acted in this game will carry over in some ways to their life outside the game. It was never worth it to me to jeopardize my actual career for a game.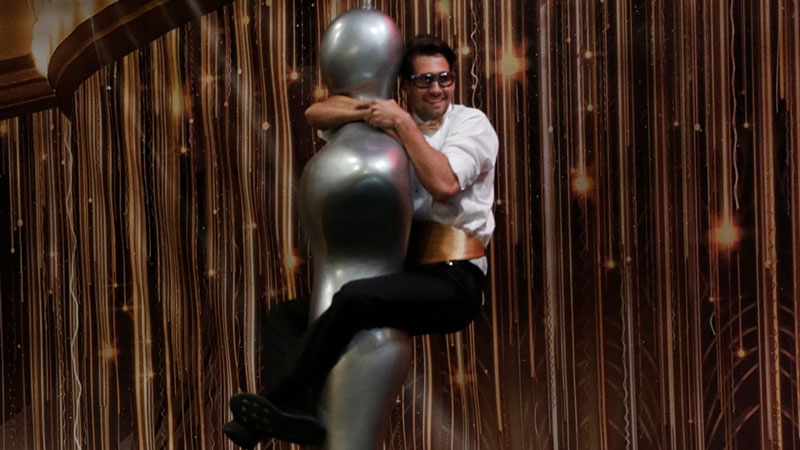 You were such a challenge beast this season. Did you prepare ahead of time for all the competitions?
James:
Even if I wanted to prepare, I'm not really sure how you could prepare for any of the games on the show because you don't know what they're going to be. I went in in-shape and my little prison workouts in that small gym helped. I threw every single competition that I really could, except the last HOH which I really did try to win. It in no way benefited me to win.
If I can get close to winning and maybe even dictate who wins competitions, thus gaining trust and building alliances, it would only benefit me by allowing me to continue on and be safe those weeks. That strategy did work for a really long time.
There were certain ones I threw that I didn't necessarily want people to know and some people did. This game is definitely more about the social game and less about winning competitions.
If you bumped into Brandi outside of the game now, what would you say to her?
James:


I would be as cordial as I was in the house. I'd absolutely say hi. Who knows, maybe if we were both in a bar drinking, we'd be friends and things would be different. She showed predominantly, if not entirely, one side to me.
And despite the fact that other people want to defend her and say she's nice and a good person, I really just never saw that. So, I have no intention nor need to be mean to her, other than just to point out that she was conniving insistently and unwarranted, a bully... and not even a witty or tactful one. Just not a fan [of her] based on that experience.
Who knows if that was just the way she was in the house? Who knows if she was just being dramatic and drunk on TV? Not that she was drinking that often, she was the same way, but that just made it that much worse… Everyone witnessed it.
She instigated it and perpetuated it, and I did my best to just not engage.

​
Your friendship with Mark was fun to watch. Tell us more about that bond.
James:
Mark is great. I probably busted Mark's balls more than anyone but the difference is, it came from a place of love. Sometimes it was nice to go talk about how "None of this is real!" It was nice to talk to someone who had a similar mindset and bounce things off of, and just have some normal conversations outside of the monotony that was constant and often unnecessary drama and game talks.
A lot of people ruin their own games by being constantly so dramatic and taking things so personally.
Shannon
was prime example of that. She was probably one of the best players the game has ever seen but she took it way too personally, and that's part of the reason she left.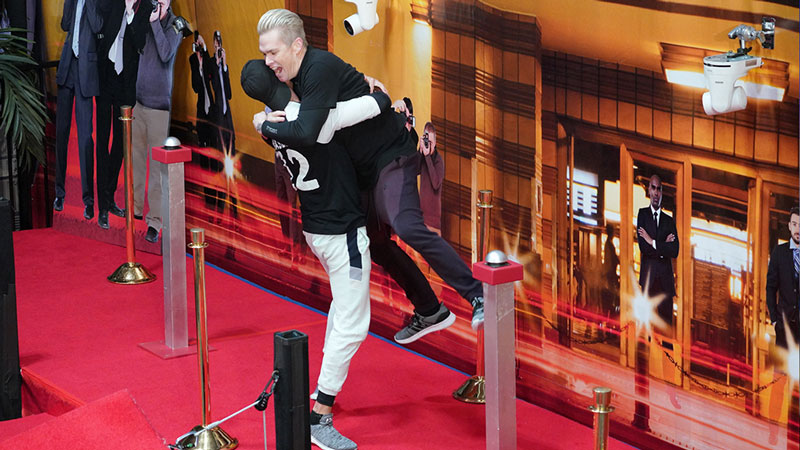 Who are you rooting for?
James:

Of course I'd love to see Mark take it. I don't think he has a the best shot in the house, just because he's the oldest one there and with all the endurance stuff... it's definitely going to be tough on him, but I'd love to see him up there.
Otherwise, Marissa would be such a great underdog to win it. She's bright and spunky, and she has the will of a lion. She loves the show and as far as I know, she pretty much always had my back. She's an absolute sweetheart and I'll be friends with her outside of this. I'd love to see her in the final two.
Do you have any words of advice for future Big Brother Houseguests?
James:
Be a good human by actually cleaning the shower and doing your dishes. That goes a really long way in your social game. If you neglect that stuff, it makes it very hard to live in that house… it's not the cleanliest situation to begin with. Just do that and remember that the social game is 90 percent of this game. Living in the house is an entirely different animal to the game than the competitions you see.
Find an outlet in the house to get away from the game, like the gym and the outside area. Don't go in there making enemies thinking you're never going to get kicked out of the house.
Keshia
threw a lot of shade and took jabs at me… Why do you think she was out? Why do you think I told Ross, who I knew was going to get her out? Brandi, same story.
Don't go in making enemies. It'll bite you in the ass. Be nice to everybody and play the game with as much grace as you can because it'll help you in the end.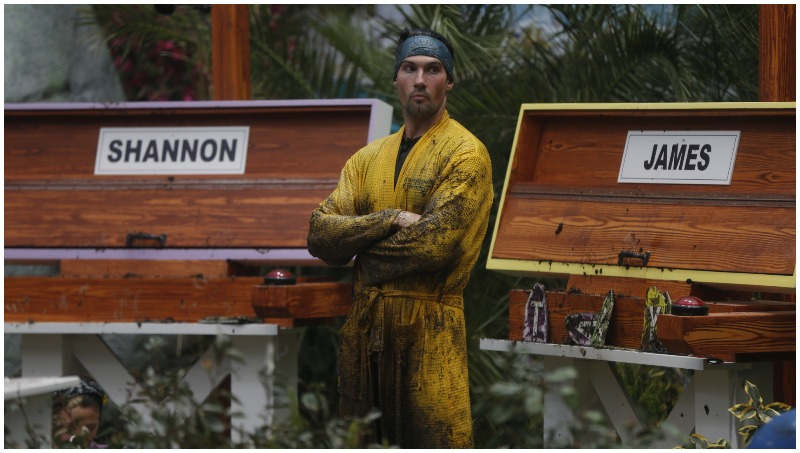 So, who has what it takes to win the first-ever season of
Celebrity Big Brother
?
Watch an all-new episode of
Celebrity Big Brother
on Saturday, Feb. 24, and then the two-hour Live Finale on Sunday, Feb. 25, at 8/7c on CBS and
CBS All Access
.