With 12 all-new Celebrity Houseguests locked inside the iconic Big Brother house, there are sure to be a lot of twists, drama, and backstabbing ahead!

To keep track of everything happening in the house, we've compiled a one-stop shop for all your Celebrity Big Brother recap needs. Check back at any time over the course of the season to see what you've missed.

But be warned: that means there are spoilers ahead!

STREAM: Full Episodes Of Celebrity Big Brother Season 2 On CBS All Access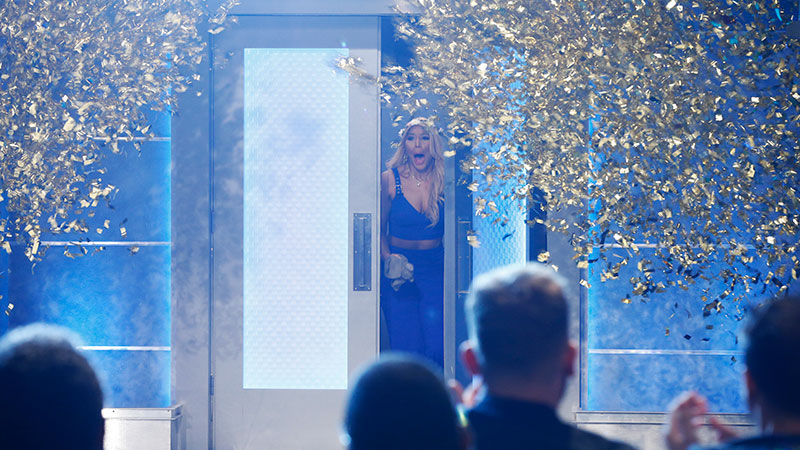 Episode 13 / HOH 1: Ricky / POV: Lolo / Nominees: Kandi and Dina / Evicted: Kandi / HOH 2: Ricky / Evicted: Lolo and Dina / America's Favorite Houseguest: Tom / CBB2 Winner: Tamar
The HOH competition hosted by Marissa Jaret Winokur was won by Ricky, who nominated Dina and Kandi for eviction. The Veto competition, "Veto Heist," required the HGs to pull of a heist of memorable objects from throughout the season. Lolo won the Veto, but did not use it.

Julie talked with The Mooch about being a part of the season's big twist. At the Live Eviction, there was a tie vote between Kandi and Dina, so HOH Ricky broke the tie and sent Kandi packing.

In the final Head of Household competition, "Celebrity Lookalike Junior," Ricky won after a tiebreaker with Tamar. Ricky chose to evict Dina and Lolo, taking Tamar to the Final 2.

The evicted Houseguests returned as part of the Jury, who questioned Ricky and Tamar. The Final 2 gave their last speeches, and the Jury cast their votes. Julie read the results and revealed that Tamar had received a unanimous vote, making her the winner of Celebrity Big Brother Season 2!

Finally, America's Favorite Houseguest was revealed to be Tom Green!




Episode 12
Tamar celebrated Tom's eviction. Celebrity BB alum Mark McGrath visited the Houseguests to celebrate making it to the Final 5 and they reflected on some memories, some that the viewers hadn't seen before, including:

-The Mooch's time in Washington
-Roommate struggles
-Joey's cleaning habits
-Kato's comedy routine
-Grocery list drama
-Joey and Ryan's "boy band showmance"
-Lolo and Ryan's rivalry
-Tamar and Kandi's history
-Lolo's love life
-Tom's cancer recovery
-Ryan's "Olympic incident"
-Ricky's controversial off-the-field career
-Tom's silly songs
-Goofy, angry, and tear-filled Diary Room sessions

Celebrity BB 1 winner Marissa Jaret Winokur hosted the next Head of Household competition, "Bats The Musical," the winner of which will be determined during the live two-hour season finale on Wednesday, Feb. 13 at 8/7c on CBS and CBS All Access.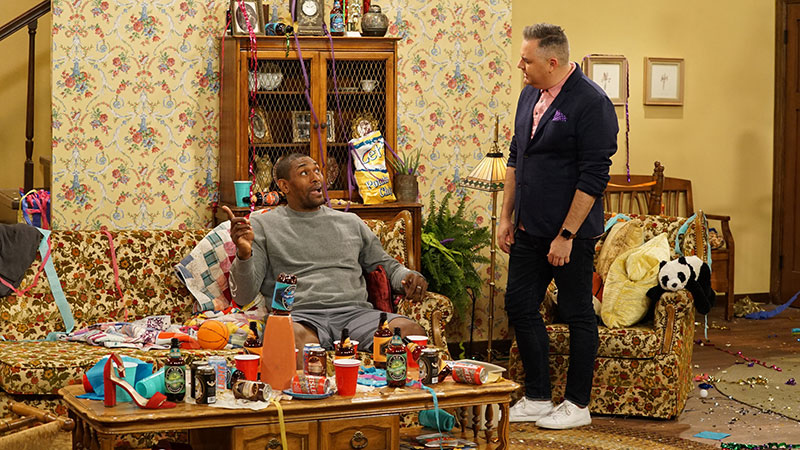 Episode 11 / POV 1: Tom / Nominees: Lolo and Natalie / Evictee 1: Natalie / Safety: Tamar / HOH: Lolo / POV 2: Tamar / Nominees: Tom and Kandi / Evictee 2: Tom

Julie announced that it was Double Eviction night. Tom, Ricky, Natalie, Tamar, Kandi, and Dina played the POV competition, "Color Blast," which Tom won. Tom and Kandi disagreed about how to use the Veto.

Tamar confronted Tom about the rumor that he wanted to put her on the block at the Veto ceremony. Tom used the Veto on Ricky and put Lolo on the block as a replacement. Natalie was evicted in a vote of 4-0.

The final Celebrity Breaking News twist was announced, revealing that the Houseguests had a chance to earn safety from the Double Eviction by winning a special competition, but the winner would not be eligible to be HOH.

Tamar won the safety competition, which had the HGs determine how many pieces of living art had made their way into the BB house. Everyone besides Tom and Tamar competed in the Head of Household competition, which Lolo won. At the nomination ceremony, Lolo put Tom and Kandi on the block.

At the POV competition, the Houseguests had to watch an episode of the BB sitcom Cousins, starring Celeb BB1 HGs Ross Mathews and Metta World Peace, and answer questions about it. Tamar won the POV, but did not use it. At the Live Eviction, Tom was evicted in a vote of 3-0.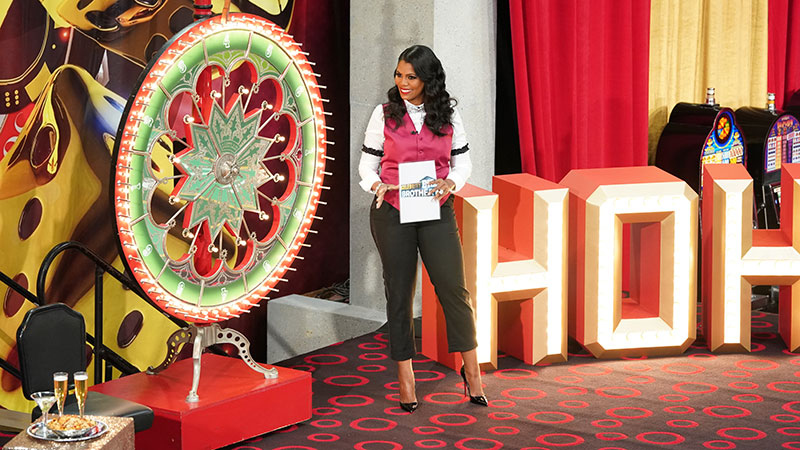 Episode 10 / HOH: Tom / Nominees: Ricky and Natalie
Tom scrambled to make some moves after his ride-or-die Kato was evicted. Kandi wanted to bring Tom over to her alliance to target someone on the other side of the house.

The Houseguests competed in the HOH Competition, "Celebrity Tumbling Dice," hosted by Celebrity BB Season 1's Omarosa. Tom won his second HOH of the season.

Dina finally started talking game and her dating life, but the other Houseguests suspected she's getting catfished.

Tom told Natalie that he wasn't targeting her, but she didn't believe him. Tom told Lolo he wanted to put her on the block as a pawn. Tom told Ricky he wanted to put him on the block but keep him safe, but secretly intended to get him evicted. Ricky offered a counter-proposal, which Tom didn't buy.

At the nomination ceremony, Tom nominated Ricky and Natalie for eviction.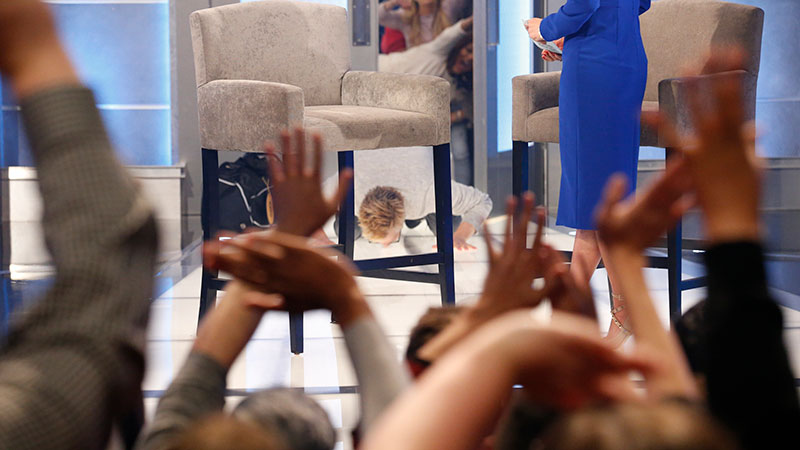 Episode 9 / HOH: Tamar / Nominees: Tom and Kato / POV: Lolo / Evicted: Kato
Natalie revealed that her alliance originally planned to vote out Kandi, but when Tamar decided she didn't want to, their plans changed. Kandi revealed that she wanted to target Natalie and Lolo, which made Tamar nervous about being caught in the middle.

The Houseguests competed in a new HOH competition, "Picture Imperfect," which Tamar won. Tamar nominated Kato and Tom for eviction. Tamar considered backdooring Natalie or Lolo.

In the live POV competition, "Smashing Success," the Houseguests had to recall their memories of a special performance by legendary comedian Gallagher. Lolo won the Power of Veto, and chose not to use it.

At the Live Eviction, Julie revealed that the Power of the Publicist vote had not been used and expired. Kato was evicted with a vote of 5-0.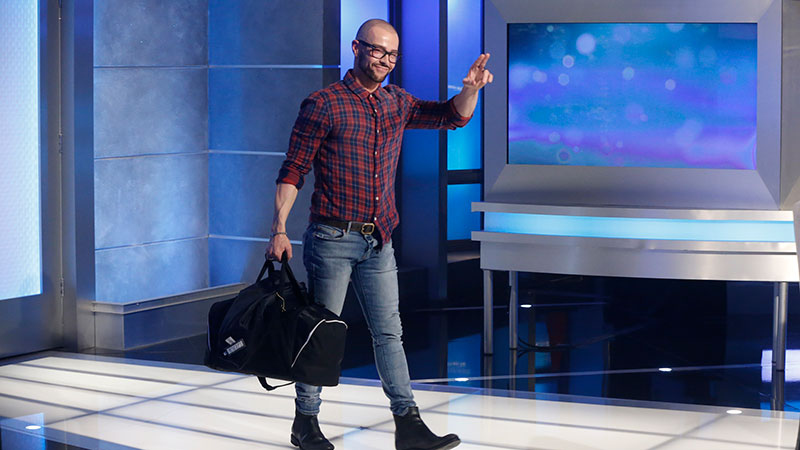 Episode 8 / POV: Natalie / Evicted: Joey
Tom, Kato, and Ricky tried to figure out who has the Power of the Publicist. Tom became paranoid that it was Ricky, which sent the rest of his alliance into a tizzy of trying to stop Tom's new plan to backdoor Ricky.

Tom, Joey, Kandi, Natalie, Lolo, and Dina played the POV competition, "Celebrity Big Brother Bowl," which Natalie won and decided not to use, drawing a line in the sand.

Tom and Kato were upset at being betrayed by their alliance, but Lolo and Natalie blew up at Kato and Tom about their paranoia.

At the Live Eviction, Joey was evicted in a vote of 6-0.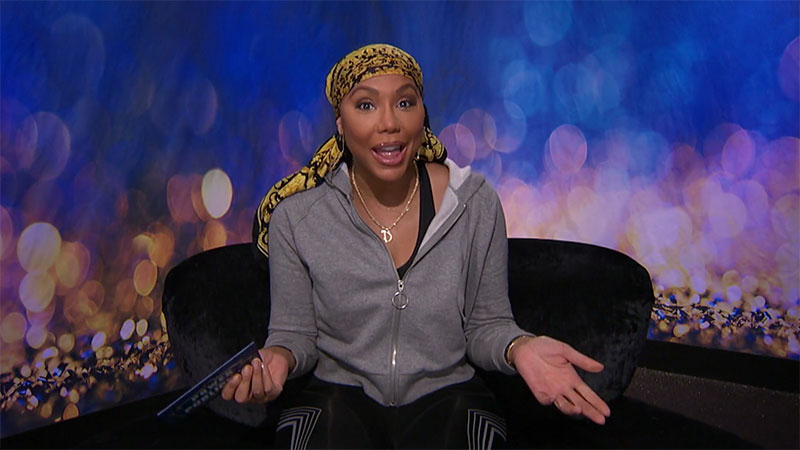 Episode 7 / HOH: Tom / Nominees: Joey and Kandi
The house had conflicted feelings about Ryan getting backdoored, particularly Lolo, who felt like she betrayed Team USA. Joey, formerly against alliances, proposed an alliance with Kandi, Tamar, and Dina. Ricky stirred things up by telling Natalie and Lolo that Joey said they were walking around too confident.

The Houseguests competed in a 70s horror movie-inspired HOH competition called "Slaughter House," which Tom won with a time of 3:07. Kandi confronted Tom about his alliance, which they named Team Fun, and offered an olive branch to Ricky (though he opposed the name).

Entertainment Tonight's Kevin Frazier revealed the Power of the Publicist twist to the Houseguests. In the Diary Room, Tamar was revealed as the winner of the Power of the Publicist vote. At the nomination ceremony, Tom put Joey and Kandi on the block.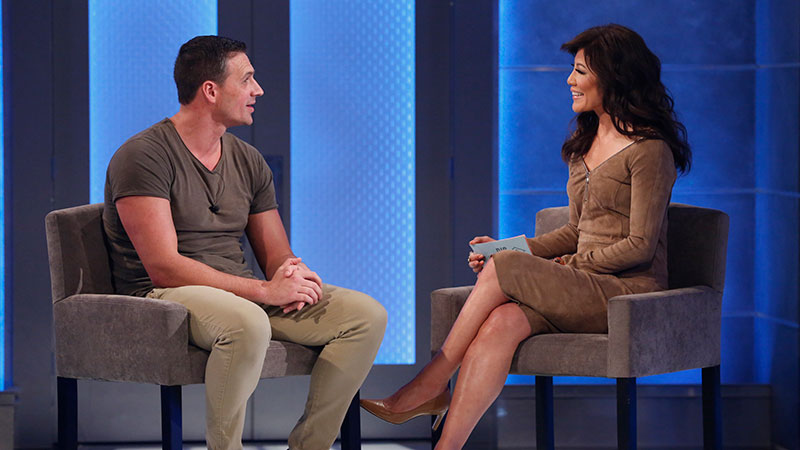 Episode 6 / POV: Tom / Nominees: Ryan and Tamar / Evicted: Ryan
Dina and Tamar were angry with Kato after their nominations, and Tamar gave him a mouthful about what he said in his speech. Kato told Dina that despite the nomination, she was going to be safe. Kato and Tamar had a heart-to-heart and he promised to reveal his plan after the Veto meeting.

Tom and Kato proposed an alliance to Lolo and Natalie and revealed the plan to backdoor Ryan, which Ryan overheard.

Dina, Tamar, Kato, Tom, Joey, and Natalie competed in the "World Wide Rollout" Veto Competition, which Tom won.

At the Veto meeting, Tom used the POV on Dina and Kato nominated Ryan as a replacement nominee.

During the Live Eviction, Ryan was evicted in a 6-1 vote. The Power of the Publicist vote was announced.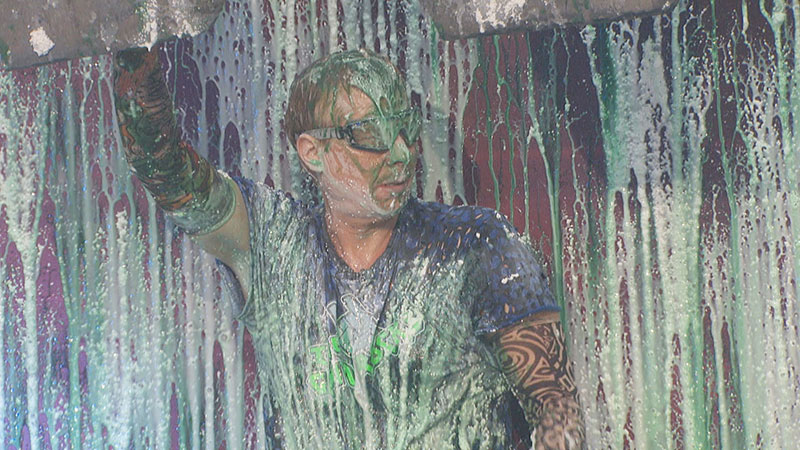 Episode 5 / HOH: Kato / Nominees: Dina and Tamar
Dina, Ryan, and Joey were blindsided by Jonathan's eviction.

The Houseguests had to compete in an endurance competition, "Rock 'TIl You Drop," to determine the new Head of Household. Tom was the first one eliminated after 24 minutes and 45 seconds. Tamar was scared of being up so high.

Natalie and Kato were the last ones standing, so Natalie made a deal with Kato for safety. Kato won HOH, lasting an hour and 37 minutes.

Everyone tried to talk game with Kato. Meanwhile, Kato was constipated and Ricky used his healing abilities to help him out.

Lolo lost her temper at Tamar and the two of them had a heated argument in front of the house. Tamar began packing her things to leave the house, but Lolo apologized for losing her patience and they made up.

At the nomination ceremony, Kato nominated Dina and Tamar for eviction.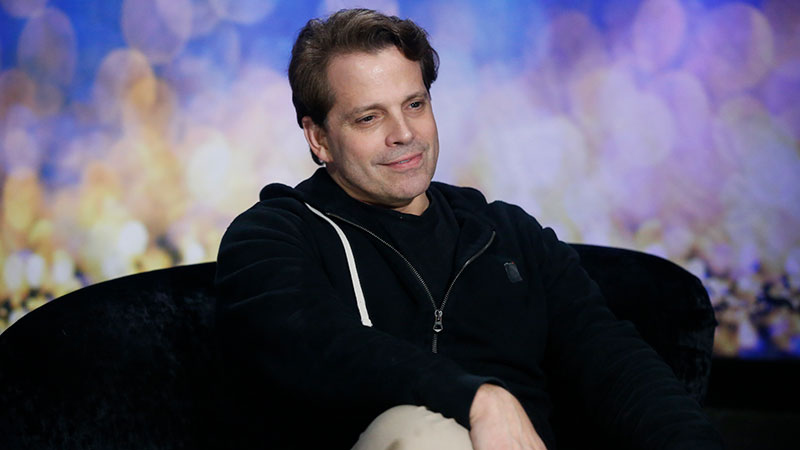 Episode 4 / Mooch's POV: Kato / Nominees: Kandi, Jonathan, Joey / Evicted: Jonathan
Ryan and Jonathan grew more suspicious of the girls' alliance based on what they saw at the Veto meeting. Ryan called a house meeting and unveiled the latest BB twist—breaking celebrity news inside the BB house courtesy of Entertainment Tonight.

ET's Kevin Frazier revealed that one of the HGs was not actually a real Houseguest. Anthony disappeared from the house and revealed that he was part of a larger game twist: the current nominees would have a second chance at safety courtesy of Mooch's Veto Competition before the live eviction. With the Mooch gone, Ryan had to nominate another HG for eviction and he chose Kandi.

Mooch's Veto Comp required the Houseguests to recall their memories of things Anthony said and did inside the house, which Kato won. Following his victory, Kato promised to use the Veto on Tom. Ryan confronted Lolo about their conflict in the house so far and promised he wasn't trying to backdoor her. Kato used the Veto on Tom, and Ryan replaced him on the block with Joey.

The three nominees gave their speeches, and the Houseguests voted for who to evict. In a vote of 6-1, Jonathan was the first celebrity evicted from the BB house.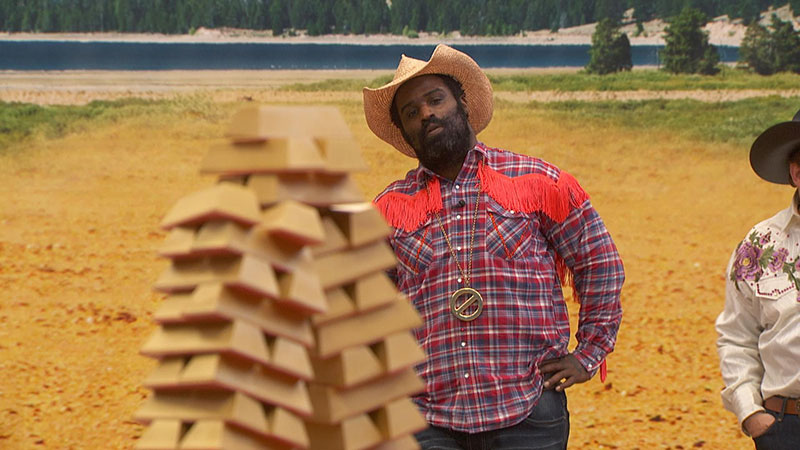 Episode 3 / POV: Ricky / Nominees: Jonathan, Anthony, Tom
Ryan's alliance tried to figure out why he didn't nominate who he said he would. The Mooch talked about the president's social media presence. Jonathan's alliance started wondering about his true motives.

Natalie accidentally revealed her Final 2 alliance with Lolo to Tamar. Lolo gets suspicious of Ryan and Jonathan's plans. Ryan, Jonathan, Anthony, Tom, Ricky, and Joey played the Veto competition, "Celebrity Giddy Up," which Ricky won.

Tamar and Kandi got into a heated discussion about their shared past. Ryan thinks there's an all-girls alliance and Lolo thinks he's targeting her. Ricky decided not to use the Power of Veto.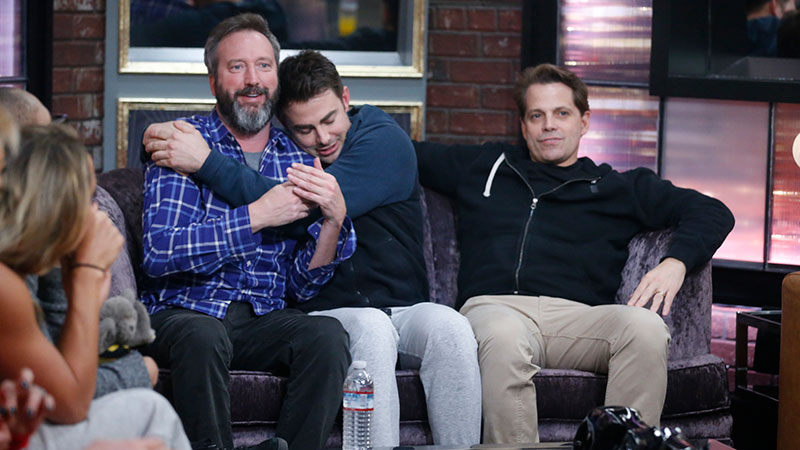 Episode 2 / HOH: Ryan / Nominees: Jonathan, Anthony, Tom
The Houseguests reeled from the Power Pair twist. Jonathan and Ryan started negotiating an alliance to protect themselves should they lose the competition for HOH, but one of the people they approached, Joey, wasn't on board and swore off alliances altogether.

Ryan trained for the 2020 Olympics in the Big Brother pool. Tom and Anthony talked about the "undrainable" swamp in Washington D.C. and how they were both fired by the president.

Lolo and Natalie formed a Final 2 alliance, but also started making multiple other alliances. Jonathan and Ryan competed in "Blockbusters" to determine the season's first HOH. Ryan won and Jonathan was sent straight to the block.

However, Julie revealed that Ryan still had to nominate two Houseguests for eviction, making a total of three nominees. Anthony, Kato, and Tom formed an alliance. Ryan nominated Anthony and Tom for eviction, who joined Jonathan on the block.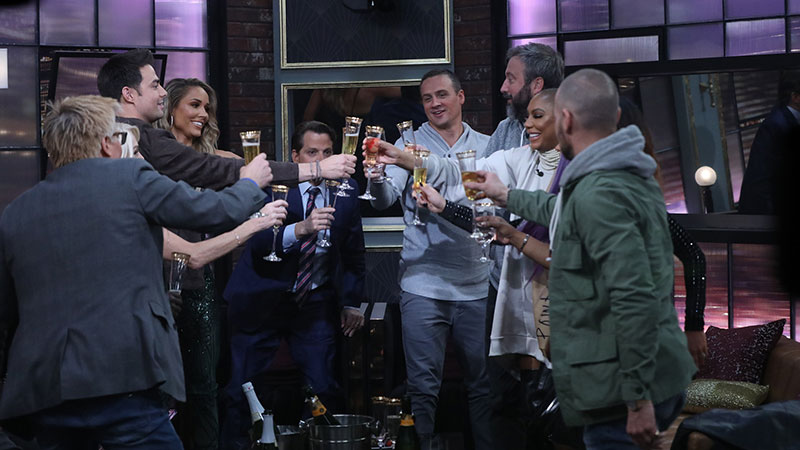 Episode 1 / First HOH Competition Winners: Ryan and Jonathan
The new Celebrity Houseguests moved into the BB house. Host Julie Chen Moonves unveiled the Celebrity Power Pair twist, which means that the Houseguests will compete for HOH in pairs.

Unfortunately, Kato and Natalie were picked last and had to sit out the first competition BUT were granted safety from the first eviction.

Ryan and Jonathan won the first HOH competition, "Drinks On Us," but Julie later revealed that the Power Pair twist meant they'll have to compete against one another in a separate challenge, where the winner will be crowned Head of Household and the loser will automatically go on the block.

Don't miss the two-night premiere event of Celebrity Big Brother on Monday, Jan. 21 and Tuesday, Jan. 22 at 8/7c on CBS and CBS All Access.

Then, be sure to check out the Celebrity Big Brother Live Feeds—exclusively available through CBS All Access—when they start rolling after the West Coast air of Tuesday's episode on Tuesday, Jan. 22.