Back to Cast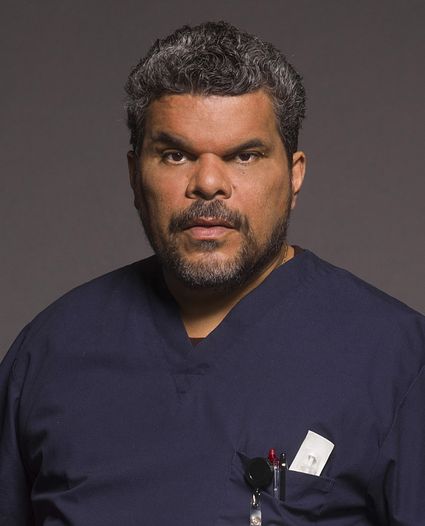 Jesse Sallander
Luis Guzmán
Biography
Luis Guzmán is an award-winning actor with more than 70 feature film roles to his credit. Currently, he is filming Belleville Cop and he just wrapped The Padre.

Guzmán won a Screen Actors Guild Award for Outstanding Performance by a Cast in 2001 for the Academy Award-nominated film Traffic. He was nominated for a Screen Actors Guild Award for his roles in the films Boogie Nights and Magnolia. Also, he received an Independent Spirit Award nomination for Best Supporting Actor for his role in The Limey.

His other recent film work includes The Do Over, Key & Peele's Keanu, and the independent feature Puerto Ricans in Paris, which Guzmán also executive produced.

His additional film credits include Top Five, We're the Millers, The Last Stand, Journey 2: The Mysterious Island, and The Taking of Pelham 123. Also, he starred in the feature films Punch-Drunk Love, Snake Eyes, Carlito's Way, Family Business, Q&A, Guilty As Sin, Out of Sight, Welcome to Collinwood, Fighting, Beverly Hills Chihuahua, War, Maldeamores, Fast Food Nation, School for Scoundrels, Dreamer: Inspired By A True Story, Lemony Snicket's A Series of Unfortunate Events, Confidence, Anger Management, The Count of Monte Cristo, Mr. Wonderful, The Hard Way, True Believer, and Black Rain.

On television, Guzmán's breakout role was as a guest star in the series Miami Vice. His other television credits include Narcos, NYPD Blue, Law & Order, Oz, How to Make It in America, and John from Cincinnati, among others.

Born in Puerto Rico, Guzmán grew up in Manhattan. He worked as a youth counselor at the Henry Street Settlement House while performing in street theater and independent films. He graduated from The City College of New York. Currently, he splits his time between Los Angeles and his 600-acre farm in Vermont, where he keeps horses, foul, livestock, and has his own maple sugar grove. His birthday is Oct. 22. Follow him on Twitter @IamLuisGuzman and Instagram @loueyfromthehood.