Back to Cast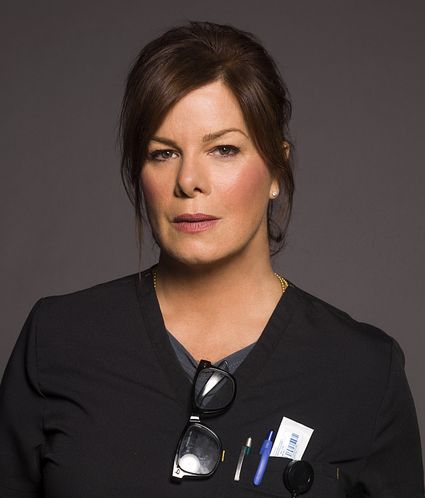 Dr. Leanne Rorish
Marcia Gay Harden
Biography
Award-winning actress Marcia Gay Harden has forged a remarkable body of work, always staying true to her chameleon-like style of becoming the character. Some of her most memorable roles were in Sinatra, Pollock, for which she won an Academy Award for Best Actress in a Supporting Role, and Mystic River, for which she received an Academy Award nomination for Best Actress in a Supporting Role. Her versatility and wide range have been praised in films including Miller's Crossing, The First Wives Club, Meet Joe Black, Mona Lisa Smile, The Hoax, and Used People.

Harden will reprise her role as Christian Grey's mother in Fifty Shades Freed, the third film in the trilogy. Fifty Shades of Gray and Fifty Shades Darker grossed over $900 million combined worldwide. Her other film credits include Grandma, After Words, Elsa & Fred, Magic in the Moonlight, Parkland, If I Were You, Whip It, in which her daughter Eulala Scheel also had a co-starring role, The Maiden Heist, Canvas, Rails and Ties, The Mist, for which she won a Saturn Award, Into the Wild, The Christmas Cottage, Someday, This Pain Will be Useful To You, and Detachment. Additionally, she starred in the indie film American Gun and received an Independent Spirit Award nomination.

On television, Harden had a memorable arc in How to Get Away with Murder, as well as The Newsroom. Her other television credits include Trophy Wife and Damages, and she appeared in the television movie The Amanda Knox Story. She was nominated for an Emmy Award for Outstanding Supporting Actress in a Miniseries or Movie for her role in The Courageous Heart of Irena Sendler and received an Emmy nomination for her guest appearance in Law & Order: SVU.

Harden has chosen a life away from mainstream Hollywood, crossing between independent and studio films as well as between television and theater. This summer, Harden made her U.K. theater debut starring as Alexandra in the Chichester Theater Festival's production of Sweet Bird of Youth. In 2011 Harden reprised the role she originated on Broadway in the Tony Award-winning play God of Carnage, along with the original cast, in a tremendously successful stage run at the Ahmanson Theater in Los Angeles. In 2009 her exceptional Broadway performance in this starring role garnered her the Best Actress Tony Award. Also, she received an Outer Circle Critics Award for her performance, as well as nominations from the Drama Desk and Drama League.

In June, she was awarded the Best Actress in a Television Drama Golden Nymph Award at the 56th Annual Monte Carlo Television Festival for her role on Code Black. Other nominations include a Tony nomination for Angels in America, for which she won the Drama Desk and Theatre World Awards.

Harden graduated from the University of Texas with a B.A. in theater and an MFA from the graduate acting program at New York University.

Harden enjoys working with HELP USA, a non-profit organization that helps to provide housing and supportive services to help the homeless and others in need to become and remain self-reliant, as well as National Parks, YMCA, Joyful Heart, Hearts of Gold, and The Alzheimer's Association.

Currently, she resides in Los Angeles with three children. Her birthday is August 14. Follow her on Twitter @MGH_8 and on Instagram @mgh_8.