Back to Cast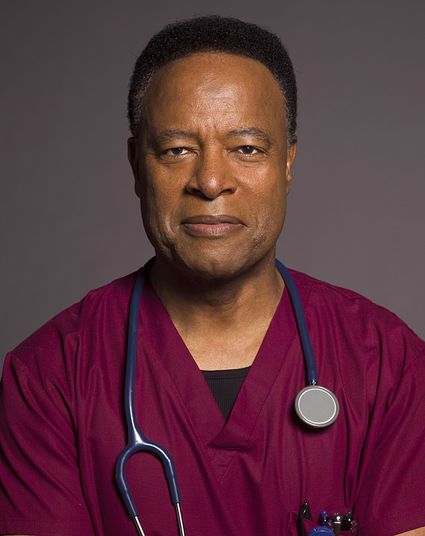 Dr. Rollie Guthrie
William Allen Young
Biography
William Allen Young is an acclaimed American actor who is recognized by millions of worldwide fans for his starring roles in more than 100 television, stage, and film projects, including two Academy Award-nominated films, A Soldier's Story and District 9. His other film credits include Lock Up and Wisdom. The Washington, D.C. native grew up in Los Angeles where he studied acting at the famed Inner City Acting Academy, and with John Houseman at the USC School of Dramatic Arts.

Young gained national attention for his portrayal of Jeff Jackson in the television miniseries Freedom Road, and for his starring roles in the television series Mariah and the miniseries Sins. He is perhaps best known for his role as Frank Mitchell, the tough but loving father on Moesha. His other television credits include Madam Secretary, CSI: Crime Scene Investigation, NCIS, Medium, The Mentalist, CSI: Miami, Simple Justice, Any Day Now, Good Luck Charlie, General Hospital, The Game, Castle, Commander in Chief, and Nip/Tuck. He also received critical praise for his performances in the television movies Women of Brewster Place, The Day After, and The Atlanta Child Murders.

Young appeared off-Broadway in the Mark Taper Forum production of In the Belly of the Beast and in the Ebony Repertory Theater productions of The Gospel at Colonus and Fraternity, for which he received an NAACP Theater Award.

Young is a distinguished USC graduate and holds a master's degree in sociolinguistics and a bachelor's degree in rhetoric and theater arts. He has inspired the lives of thousands of inner city youths and created opportunities for them to obtain a college education through his award-winning L.A.-based nonprofit organization, the Young Center for Academic & Cultural Enrichment.

Young is married to educator-counselor Helen P. Young, his wife of 29 years. The couple has two sons and resides in Los Angeles. His birthday is Jan. 24. Follow him on Twitter at @William_A_Young.