Back to Cast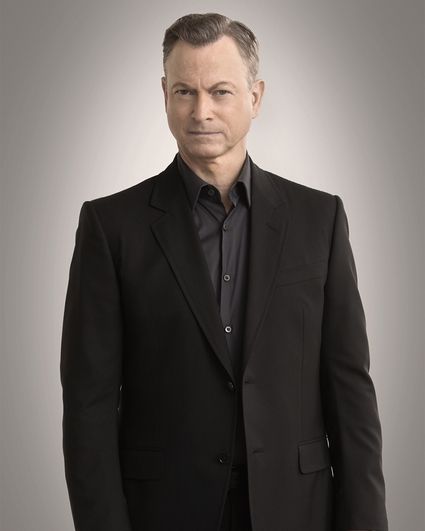 Unit Chief Jack Garrett
Gary Sinise
Biography
Unit Chief Jack Garrett in CRIMINAL MINDS: BEYOND BORDERS
Hometown: Blue Island, Illinois
Birthday: March 17

Gary Sinise's award-winning career in film, television and theater, as well as his work as a humanitarian, has spanned more than 40 years.

Sinise's acclaimed portrayal of Lt. Dan in the Academy Award-winning film "Forrest Gump" earned him Academy Award, Golden Globe and Screen Actors Guild Award nominations. Additionally, he received the Best Supporting Actor Award from the National Board of Review and the Commander's Award from the Disabled American Veterans for the role.

His additional film credits include "Apollo 13," for which he received a SAG Award, "Ransom," "Snake Eyes," "The Forgotten," "The Human Stain," "Imposter," "It's the Rage," "Reindeer Games," "Mission to Mars," "The Green Mile," "A Midnight Clear," "Jack the Bear," "The Quick and the Dead," "The Big Bounce" and "Albino Alligator." Also, Sinise was the executive producer of the documentary film, "Brothers at War," a rare look at the bonds and service of soldiers on the frontlines and the profound effects their service has on the loved ones they leave behind. Sinise has gone behind the camera as a feature film director on "Of Mice and Men," of which he co-produced and co-starred with John Malkovich, and "Miles from Home."

Sinise's acting career began on the stage when he co-founded the famed Steppenwolf Theatre Company of Chicago at the age of 18 along with friends and fellow actors Terry Kinney and Jeff Perry. He served as the theater's Artistic Director for seven years and has starred in over a dozen productions at the renowned theater, including "The Grapes of Wrath," for which he earned a Tony Award nomination and a Drama Desk Award, "True West," "Balm in Gilead," "Of Mice and Men," "Streamers" and "The Caretaker." He received the Joseph Jefferson Award for his role in the play "Getting Out." His additional theater acting credits include "A Streetcar Named Desire" and "One Flew Over the Cuckoo's Nest," for which he received a Tony Award nomination for Best Actor.

As a theater director, Sinise directed and co-starred with John Malkovich in the landmark production of Sam Shepard's "True West" at Steppenwolf and off-Broadway, for which he won an Obie Award for Best Director. In 1995, he directed Sam Shepard's "Buried Child," which kicked off Steppenwolf's 20th Anniversary season and continued with a successful run on Broadway where it was nominated for five Tony Awards, including a Best Director nod for Sinise. He received a Joseph Jefferson Award for his direction of the play "Orphans," which ran off-Broadway and in London. His additional stage directing credits include "Tracers," "Frank's Wild Years," "The Miss Firecracker Contest," "Waiting for Parade," "Action," "Road to Nirvana" and "Landscape of the Body."

On television, Sinise starred as Detective "Mac" Taylor for nine seasons in the CBS drama series "CSI: NY." He won Emmy, SAG and CableACE Awards for his role in the television movie "George Wallace" and a Golden Globe, SAG and CableACE Award for his work in "Truman." His additional television credits include the movies "Fallen Angel" and "My Name Is Bill W.," on the Network, "That Championship Season," "The Stand" and "Path to War." Sinise narrated the television productions "When We Left Earth," "WWII in HD," "We Believe," "Game of Honor," "Missions that Changed the War," and the audio books for John Steinbeck's Travels with Charley and Of Mice and Men.

In addition to his film, theater and television work, Sinise hosts the Epcot ride, Mission: Space via video at Walt Disney World in Florida.

Sinise is a tireless philanthropist and humanitarian who supports a variety of veterans' organizations, both personally and through his Lt. Dan Band, named after his "Forrest Gump" character. He performs regularly on USO tours at military bases around the world. He was the subject of the documentaries "On the Road in Iraq with Our Troops and Gary Sinise," which highlighted his fourth USO tour to the country, and "Lt. Dan Band: For the Common Good," about his travels in support of the U.S. Military and first responders of 9/11.

In 2011, he launched the Gary Sinise Foundation to honor the Nation's defenders, veterans, first responders, their families and those in need, providing and supporting programs designed to entertain, educate, inspire, strengthen and build communities. He created Operation International Children with author Laura Hillenbrand. The program, which ran from 2004-2013, worked with schools in the U.S., corporate sponsors and the non-profit organization People to People International to supply the military with school supply kits, toys, blankets, backpacks, shoes, sports equipment and more to children in the conflict areas of Iraq, Afghanistan and other locations U.S. troops have been deployed.

Sinise served as the national spokesperson for the American Veterans Disabled for Life Memorial Foundation and was involved in raising funds for The Pentagon 9/11 Memorial and funds to build The Brooklyn Wall of Remembrance at MCU Park in Brooklyn, NY.

His endless work on behalf of the military has earned Sinise many distinguished awards, including The Bob Hope Award for Excellence in Entertainment from the Medal of Honor Society, the Spirit of the USO Award, The Ellis Island Medal of Honor, the Spirit of Hope Award by the Department of Defense and the Dwight D. Eisenhower Award from the National Defense Industrial Association. In 2008, George W. Bush presented him with the Presidential Citizens Medal, the second-highest civilian honor awarded to citizens for exemplary deeds performed in service of the nation. Also, he was named an Honorary Chief Petty Officer by the United States Navy and an Honorary Marine by the United States Marine Corp.

Sinise received an honorary Doctorate in Humane Letters for his work in theater and film as a producer, director and actor from Amherst College and an Honorary Degree as a Doctor of Fine Arts from California State University, Stanislaus.

Sinise was born in Blue Island, Ill., and resides with his wife, actress Moira Harris and their three children, Sophia, McCanna and Ella, in Southern California. His birthday is March 17. Follow him on Twitter @GarySinise and on Instagram @garysiniseofficial.