Back to Cast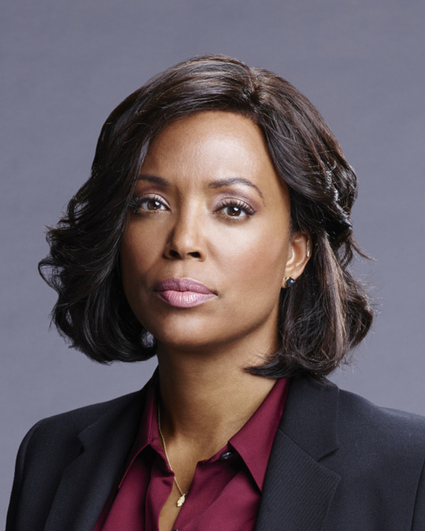 Dr. Tara Lewis
Aisha Tyler
Biography
Hometown: Los Angeles, California
Birthday: September 18 ​
Aisha Tyler serves as co-host of THE TALK, CBS's Daytime Emmy Award-nominated talk show that examines topical events and contemporary issues through the eyes of five female hosts. She hosts the show alongside Julie Chen, Sara Gilbert, Sharon Osbourne and Sheryl Underwood. Tyler's first big break was as host of E! Entertainment's "Talk Soup," which landed her in the Hollywood spotlight and revitalized the Emmy Award-winning show, which she was the first woman and African-American to captain. After leaving "Talk Soup," Tyler moved into television and film roles, enjoying another first — the first African-American to play an extended character arc on "Friends." She then co-starred with Jennifer Love Hewitt in the CBS hit "Ghost Whisperer," had extended roles on two of television's top dramas — "CSI," on the Network, and "24" — and has made numerous guest appearances on series including "Nip/Tuck," "Curb Your Enthusiasm" and "Reno 911." Tyler co-starred with Stuart Townsend in the action-adventure TV series, "XIII," based on the internationally best-selling graphic novel of the same name. Currently, she is voicing the character of sexy superspy Lana Kane on the animated series "Archer."
In 2009, Tyler returned to her stand-up comedy roots, starring in a one-hour special for Comedy Central, "Aisha Tyler is Lit: Live at the Fillmore." She has used her wit in multiple appearances on "The Tonight Show," "The Late Show with David Letterman," "The Today Show," "Politically Incorrect," "Jimmy Kimmel Live," "The Late Late Show with Craig Ferguson," CNN and many more.
Tyler's feature film credits include "Bedtime Stories," "Death Sentence" opposite Kevin Bacon, and "Balls of Fury" with Christopher Walken. She completed filming "Black Water Transit," a film set in New Orleans in the aftermath of Hurricane Katrina, directed by Tony Kaye and starring Lawrence Fishburne. Tyler also appeared in ".45," opposite Milla Jovovich, and "Santa Clause III" with Tim Allen.
Tyler is a successful author, releasing Swerve: Reckless Observations of a Post-Modern Girl in 2004. A collection of comic essays on pop-culture, the book has been praised for its frank and funny look at what it's like to be a girl. Tyler is also a frequent contributor to Glamour Magazine, for which she has written pieces about the media's unrealistic portrayal of feminine beauty.
People Magazine honored Tyler as one of the women featured in 2012's "Most Beautiful" issue. Esquire called Aisha "sweetly wicked," designating her one of its "Women We Love." TV Guide called her one of television's "In Crowd." Maxim anointed her one of its "Hot 100" two years in a row. In her spare time, she is an avid video game player, and was named to the exclusive seven-member Halo game council. She does charitable work as well, as a spokesperson for the American Red Cross, as a board member of Planned Parenthood, teaching Dove self-esteem workshops for teenage girls, consulting with the Trust for Public Land's Parks for People project, and fundraising for Doctors Without Borders, the Family Violence Prevention Fund and the International Rescue Committee. She is also the reigning "Celebrity Jeopardy" champion.
Tyler was born in San Francisco. She lives in Los Angeles with her husband. Her birth date is September 18. Follow Aisha on Twitter @aishatyler.