12 Times That Prove Morgan and Garcia are the Best Friends on TV: The Original BFFs
Through 10 seasons of Criminal Minds, these two have been so much more than co-workers. They've seen each other through times good and bad, and have always had each other's backs. Their BFF love radiates through the screen.

1. When Derek showed that he would do anything to protect her.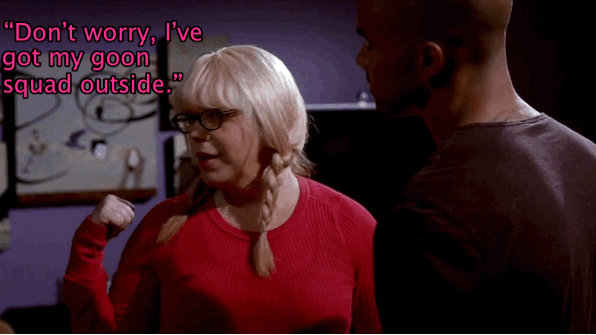 (Season 3, episode 9 "Penelope")
When Penelope was shot by a man at the end of their date, Derek wasn't leaving her side until the man was caught. End of story.

2. When they use adorable pet names for each other.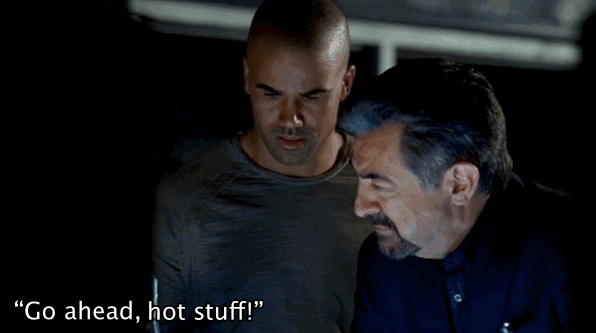 (Season 3, episode 15 "A Higher Power")
Everyone has nicknames and inside jokes with their closest friends!

3. When a drunk Penelope called Derek in her time of need.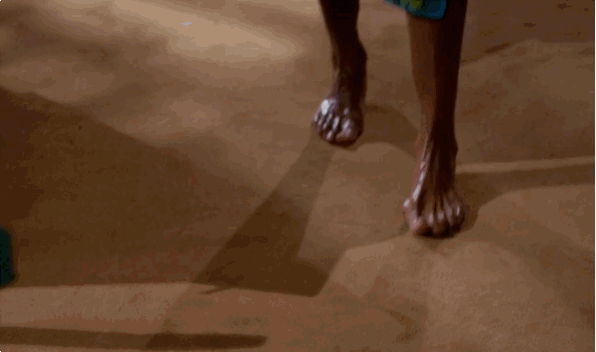 (Season 7, episode 13 "Snake Eyes")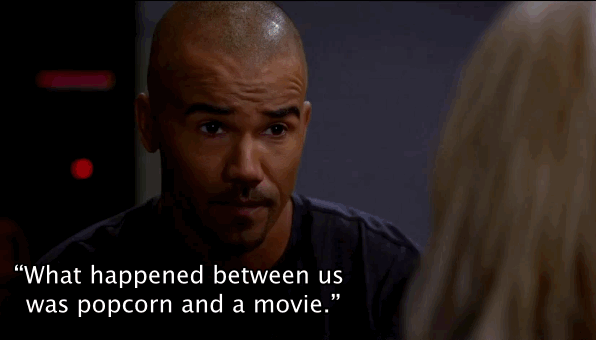 (Season 7, episode 13 "Snake Eyes")
After getting in a fight with her boyfriend, Derek came right over to watch a movie with popcorn with her, even though her memory may have thought other things may have happened.

4. When Derek reminded Penelope that he always has her back.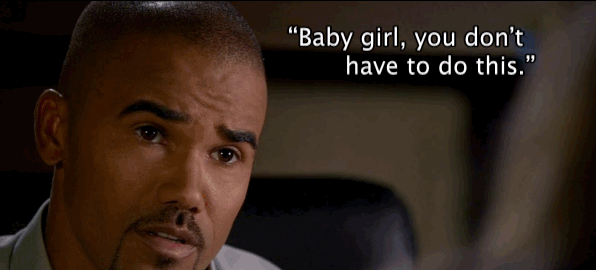 (Season 7, episode 1 "It Takes A Village")
Life hands you tough choices, but you're never truly alone when you know that your best friend will always stand beside you.

5. When they went on an impromptu double-date.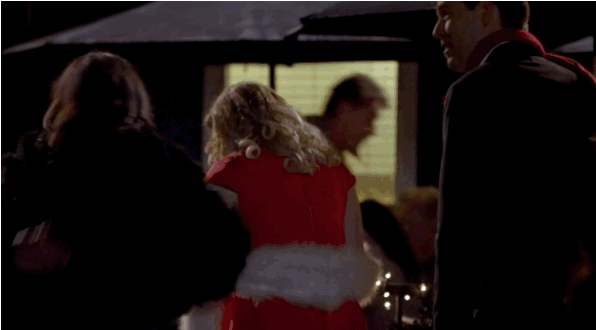 (Season 9, episode 15 "Mr. & Mrs. Anderson")
Best friends support each other's romantic relationships and make an effort to get to know the other's lover. If your best friend loves them, you love them, too!

6. When Derek gives her fair warning.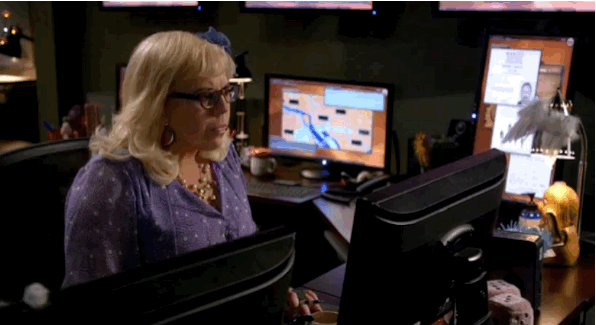 (Season 7, episode 7 "There's No Place Like Home")
No real best friend would ever trick you into putting you on speaker or show your texts and emails to other people.

7. When Penelope calls him out on his relationship problems.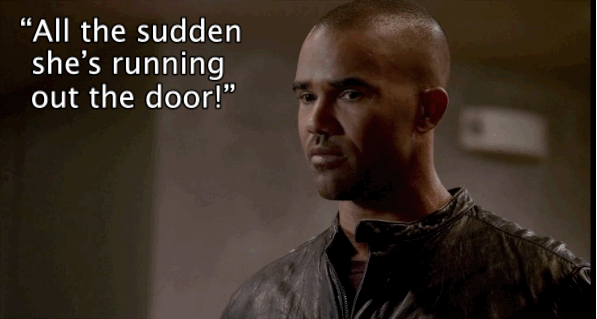 (Season 9, episode 8 "The Return")
A friend will give you relationship advice. A best friend will give you honest, sometimes tough, relationship advice.

8. When they got in trouble for their pet names.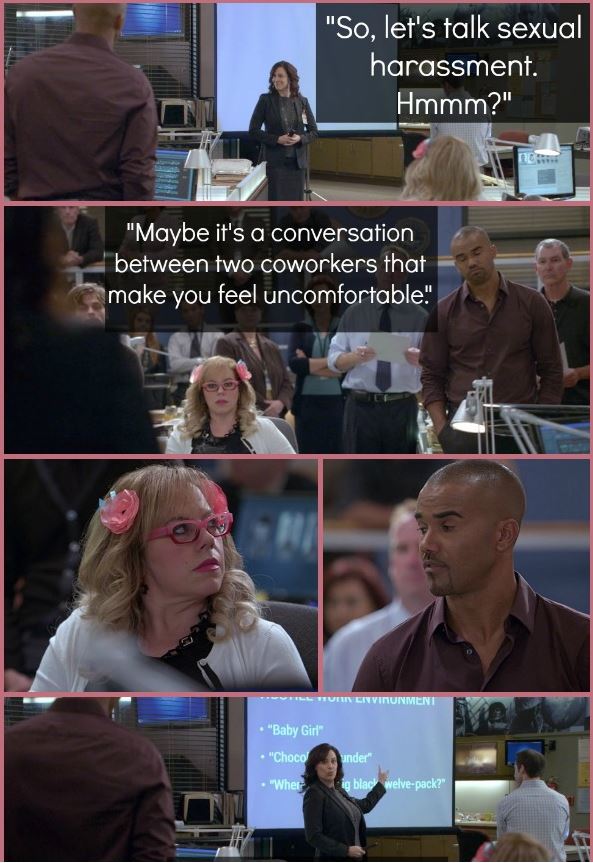 (Season 9, episode 12 "The Black Queen")
...Not that that stopped them.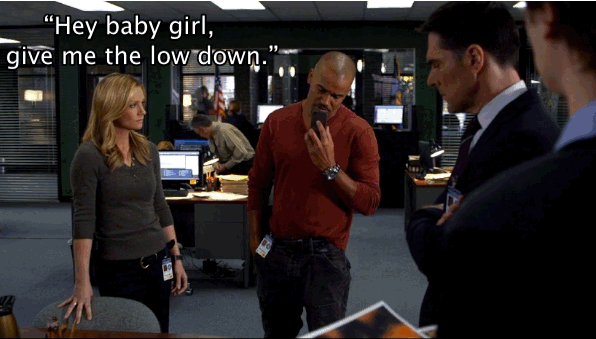 (Season 7, episode 19 "Heathridge Manor")

9. When Derek called her out for being nosey.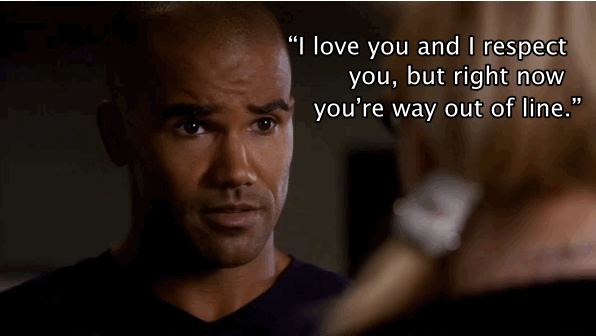 (Season 5, episode 4 "Hopeless")
Like all best friends, Penelope had the best intentions, but friends tell it like it is, especially when it comes to how they're feeling.

10. When Derek gave Penelope some much need reassurance.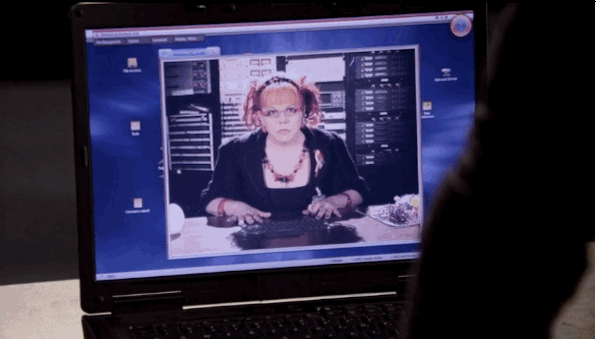 (Season 6, episode 8 "Reflections Of Desire")
Best friends are the people who believe in you when, sometimes, you can't believe in yourself.

11. When Derek told Penelope that he loves her just the way she is.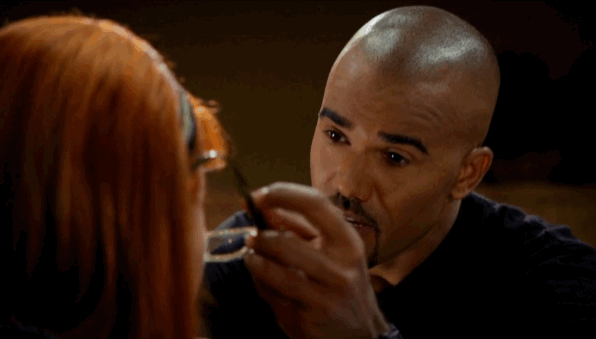 (Season 6, episode 4 "Compromising Positions")
Best friends don't expect, or even want, you to be anyone but the person you are. They love you for you!

12. When Derek tells Penelope that he loves her.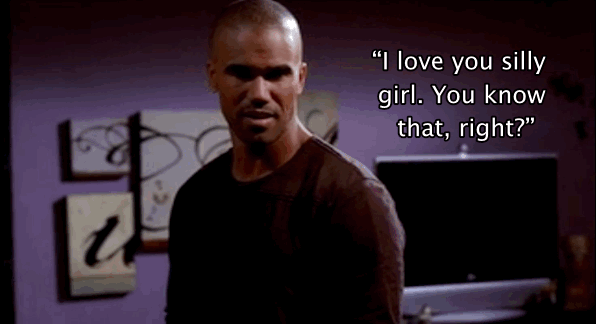 (Season 3, episode 9 "Penelope")
Even though you always know how your best friend cares about you, there is nothing like hearing those three words from a best friend when you're going through a tough time.

Related Articles:
Penelope Garcia
Shemar Moore
Full Cast