It was years in the making.

"Lucky Strikes" (Episode 5, Season 13 of Criminal Minds) had the BAU face not just a gruesome crime, but a frightening part of the team's past. The episode featured callbacks to major events in the series as well as the return of two unforgettable characters: the beloved Derek Morgan (Shemar Moore) and the reviled Floyd Feylinn Ferell (Jamie Kennedy).

STREAM: "Lucky Strikes," Episode 5, Season 13 of Criminal Minds

A lot of forethought went into making this episode a reality. Executive Producer and Episode Writer Jim Clemente shared how the team layered in some references that you might have missed.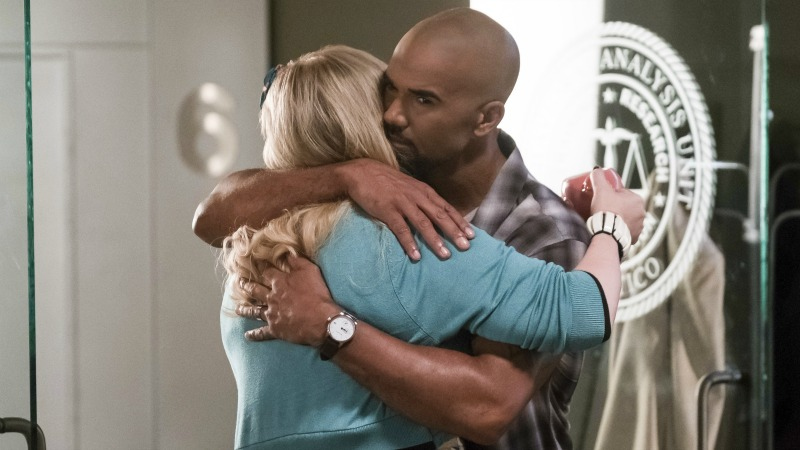 The writers worked backwards—while looking forward.

"At the end of Season 11 there was a prison break," recalled Clemente. "In the writers room there was a discussion as to which UnSubs we wanted to see again. [Floyd's] name came up. Ultimately we decided on revisiting Floyd as a potentially rehabilitated inmate at a psych hospital instead of an escaped convict."
​
The team wanted "Lucky to be the bad guy at the end of the episode with some human body part in his stomach. We started with that idea and worked backwards."

Then they added some intentional symmetry. "Ultimately we decided that we wanted to turn the tables on Lucky. He basically left the team stunned in Season 3. We wanted to do the same thing to him this time around."

STREAM: Full Episodes Of Criminal Minds on CBS All Access

Floyd Feylinn Ferell has the devil's own luck.

There were several Easter Eggs in this week's episode—even the title! "Lucky Strikes" is a nod to the deranged cannibal's first appearance from Season 3. The original episode, aptly titled "Lucky," was a nod to Floyd Feylinn Ferell's nickname from years prior.

"The theme of the original episode was that he kept getting lucky as the case unfolded," Clemente explained.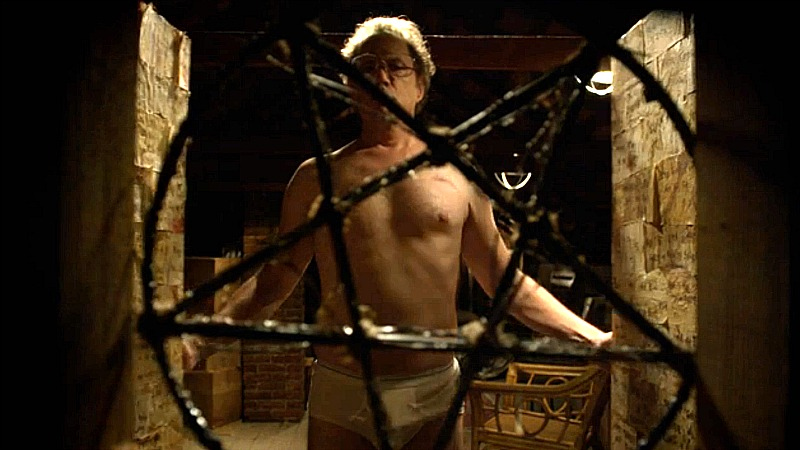 Derek Morgan returns!

The episode brought back memories that Penelope Garcia (Kirsten Vangsness) would rather forget. Thankfully, the OG Baby Girl didn't have to do it alone! Even with his busy shooting schedule in new show S.W.A.T., Shemar Moore return to Criminal Minds to reprise his role as SSA Derek Morgan.

"Fans were so thrilled to see Morgan appear in last season's finale that we decided to bring him back to visit his Baby Girl at a moment when she sorely needed it."

Don't miss Shemar as team leader Daniel "Hondo" Harrelson on S.W.A.T., which premieres on Thursday, Nov. 2 at 10/9c on CBS and CBS All Access.

A truly unforgettable UnSub.

No one could forget the creepy cannibal's first appearance—certainly not the BAU!

"The cast was thrilled to see [guest star] Jamie Kennedy back on the show," explained Clemente, "He was so passionate to revisit the character and brought a standout performance."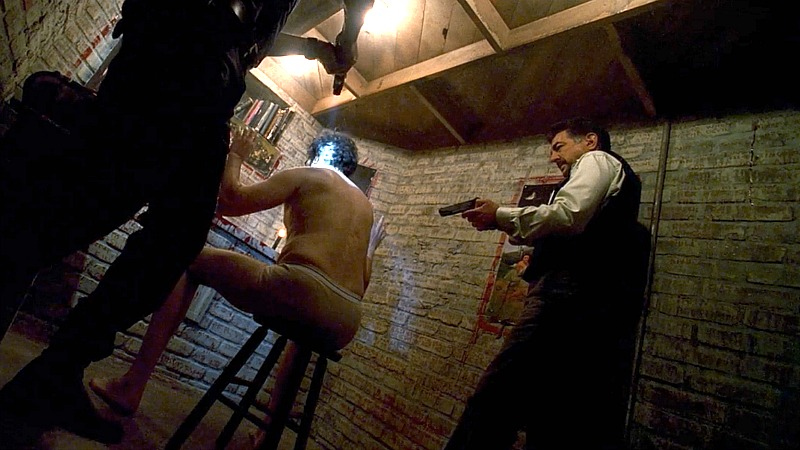 Something old, something new, something borrowed, something... ew!

Eagle-eyed fans surely noted the reappearance of Floyd's lair. Of course, the old set wasn't still around. "We built a new shrine for Floyd and used flashbacks from the original episode," said Clemente.

The dialogue also makes allusions to the last time we saw this killer. When Floyd asks, "You think you can have god without the devil?" it parallels something Reid said to Morgan in Season 3.

"It's a throwback to the religious/satanic themes of the original episode," Clemente added.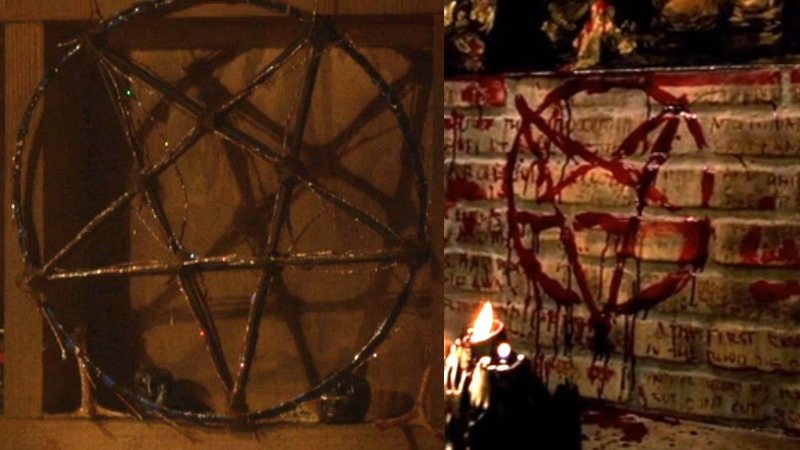 So has Floyd's luck finally run out?

"It seems like Lucky is locked up for good this time," acknowledged Clemente. "But given this show's M.O., there's plenty of ways for an UnSub to pop up again."

​Also, get ready for a sense of déjà vu when you watch next week's episode, "The Bunker," which airs Nov. 1. "We built a portion of the psyche ward [where Ward brings Floyd sausage links] using part of the bunker set," revealed Clemente.

Watch all-new episodes of Criminal Minds on Wednesdays at 10/9c on CBS and CBS All Access.