Everybody's A Winner When You Know How To Score An Emmy!
Find out how Emmy hopefuls go from nominees to winners before a new crop is announced on Sept. 17.
If winning an Emmy was easy, everybody would do it, right? Well, as you might expect, being bestowed with a coveted gold statuette is a pretty complex process.
We've already told you
how an Emmy Award gets made
, but here's a question: How do you actually
win
one?
In honor of the
69th Emmy® Awards
, which air live on Sunday, Sept. 17 at 8 PM ET / 5 PM PT on CBS and
CBS All Access
, we thought we'd shine a light onto how to
win
an Emmy!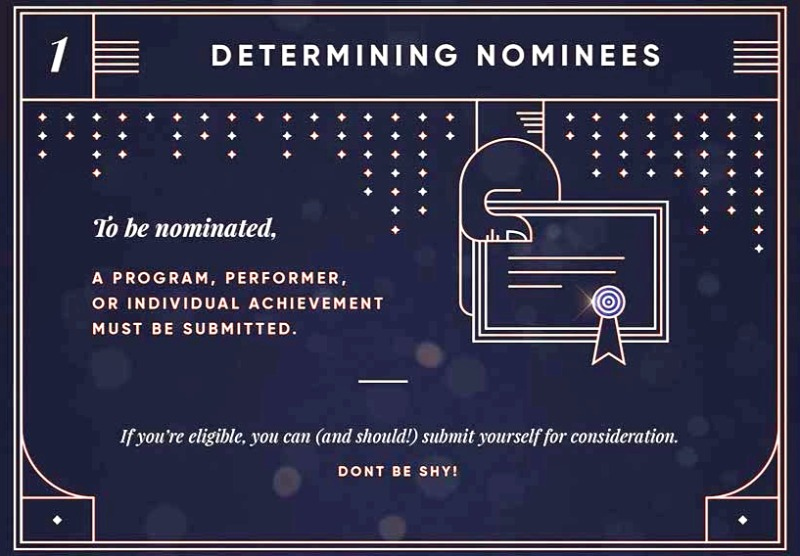 First off, if you want a nomination, first you've got to submit your work.
In order to be considered for an Emmy, you'll need to submit a program, performer, or individual achievement for consideration. (This year, the submission deadline was between June 1, 2016 and May 31, 2017.)
READ: Jim Parsons, Allison Janney, Shemar Moore, And More To Present At The 69th Emmy Awards
Once submissions are in, voters choose the entries they feel exemplify excellence in their categories.
Fun fact: The Television Academy includes more than
22,000
voting members within 29 peer groups, each representing specific professions within the TV industry.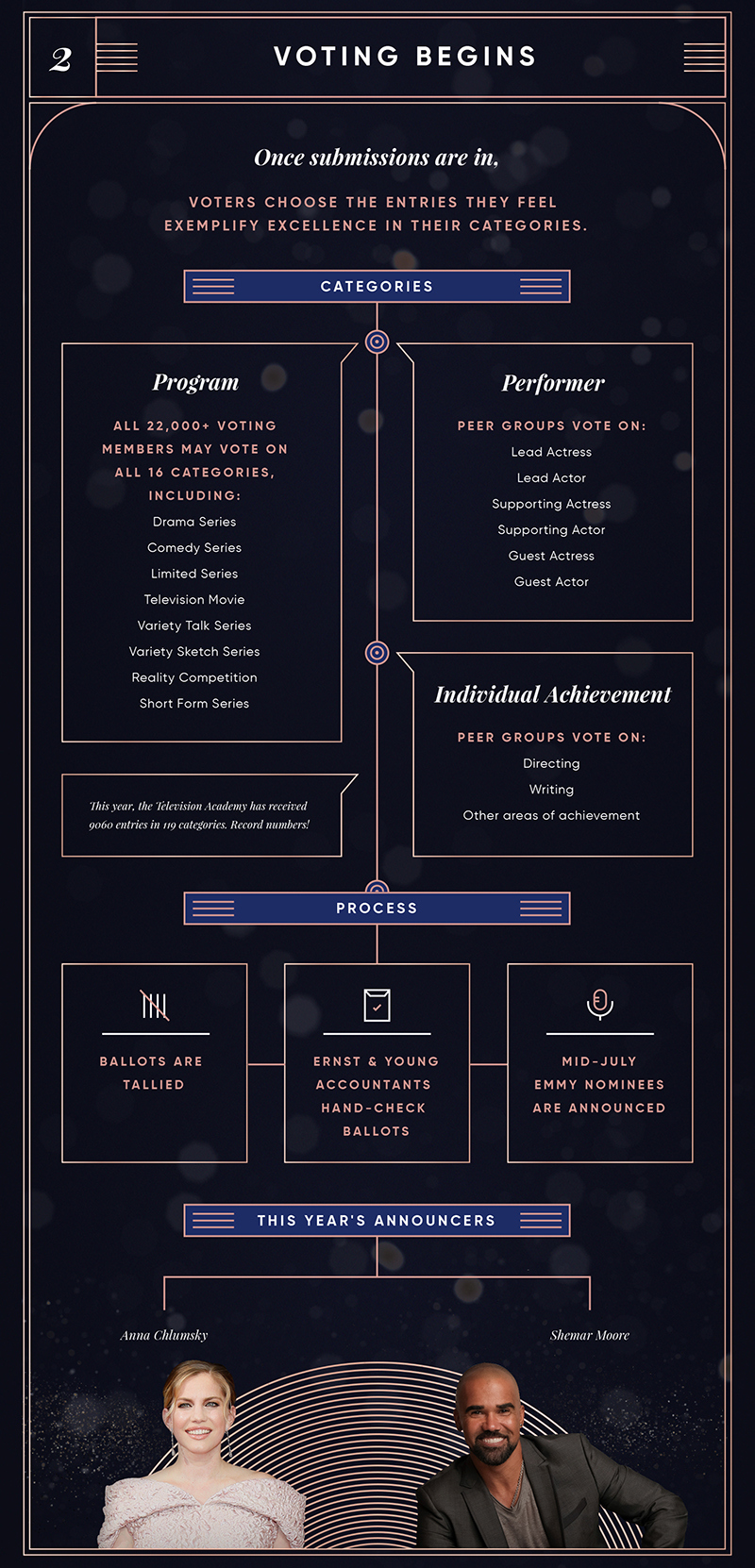 Then, a team of accountants adds things up.
After you submit your work, the good people at
Ernst & Young
will hand-check all the ballots. The top contenders will earn nominations. This year, those lucky contenders were announced on July 13 by
Shemar Moore and Anna Chlumsky
.
Here are the
2017 Emmy nominees
, in case you need a refresher!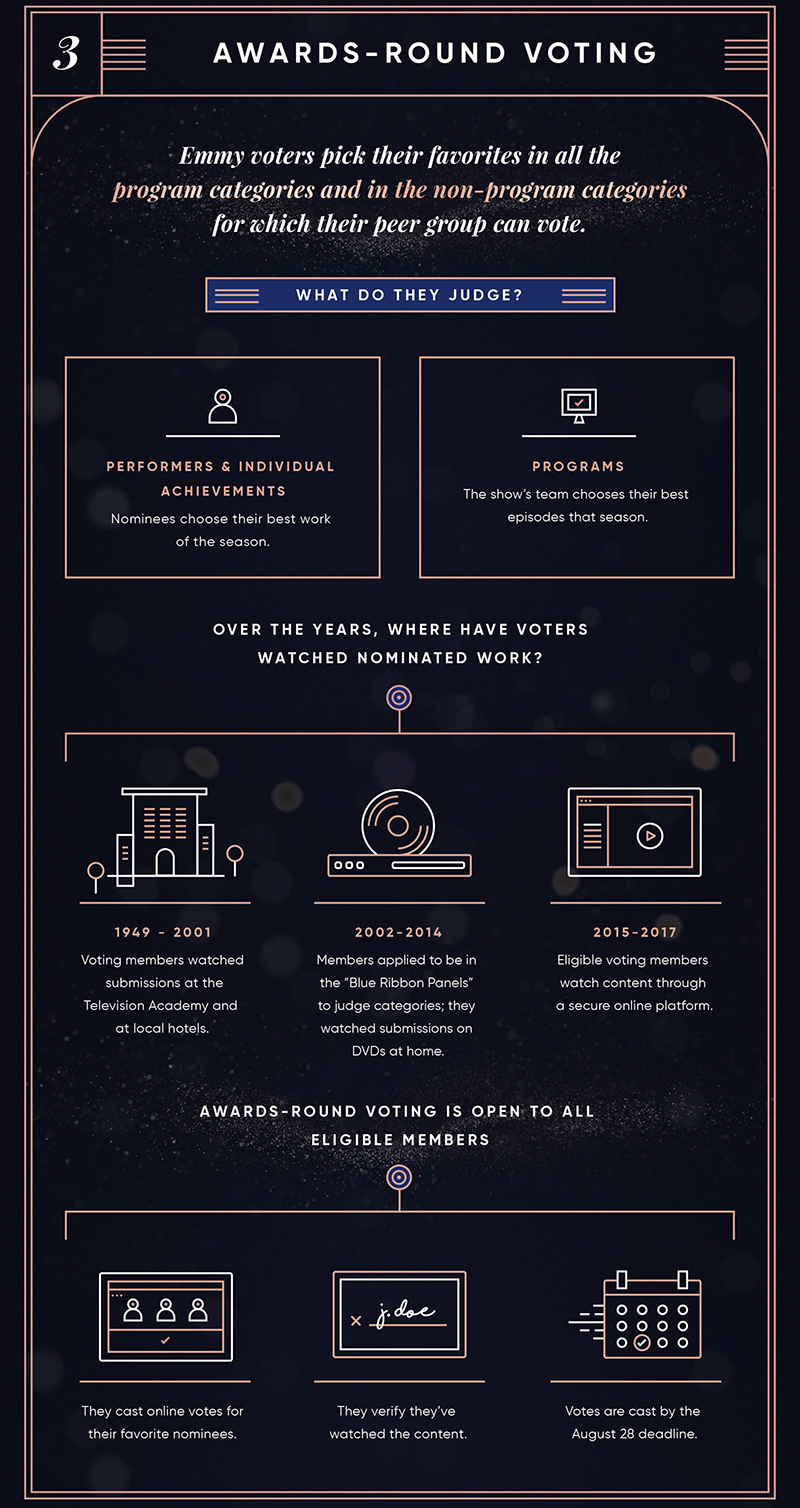 After the nominations are announced, Emmy voters pick their favorites.
Since 2015, eligible voting members have been able to watch content through a secure online platform, which roughly translates to an epic episode-binging session.
READ: 69th Primetime Emmy Awards: Find Out Who's Nominated!
Small caveat: Voters must cast online votes for their favorite nominees by August 28!
Ballots are tallied and the results are kept under lock and key.
Remember those handy-dandy accountants we told you about before? Here, they swoop in with their calculators yet again to hand-check ballots and crunch the numbers.
Finally, the winners' names are printed, sealed, and loaded into secure briefcases.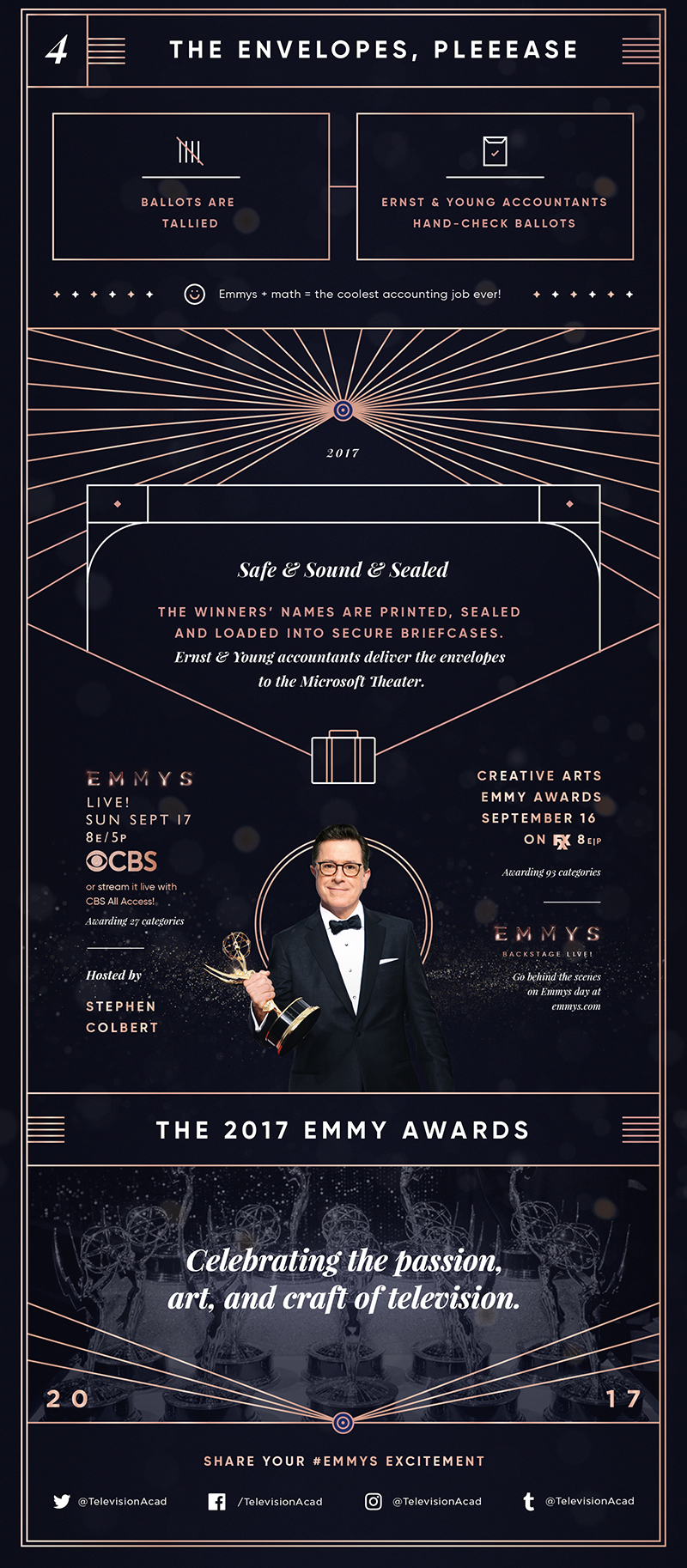 On Sunday, Sept. 17, a briefcase containing these winners' names will travel to the Microsoft Theater in Los Angeles, where they will be used to announce who will walk away with a gorgeous gold statuette during the 69th Emmy Awards.
Who will be a part of the new crop of winners?
Watch the
69th Primetime Emmy Awards
, hosted by
Stephen Colbert
, live on Sunday, Sept. 17 at 8 PM ET / 5 PM PT on CBS and
CBS All Access
!
Infographic courtesy of the Television Academy.