CBS Series and Season Premiere Storylines For Sept. 21 - Oct. 1
Newly-appointed Secretary Of State Elizabeth McCord is immediately faced with a maelstrom of complex political challenges, and an international hostage situation is her top priority. Meanwhile at home, Elizabeth questions whether she did the right thing by taking this job, as her children are finding it difficult to adjust to their new schools, on the series premiere of MADAM SECRETARY, Sunday, September 21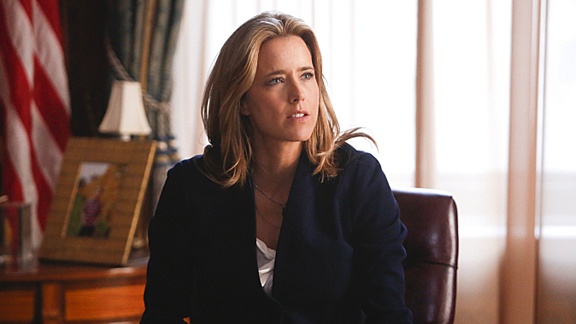 Alicia is adamant in her refusal to run for State's Attorney despite Eli's attempts to persuade her to launch a campaign. Meanwhile, as Diane considers joining Florrick/Agos as partner, an internal crisis threatens to destroy the firm, on the sixth season premiere of THE GOOD WIFE, Sunday, September 21 9:30 PM ET/9PM PT.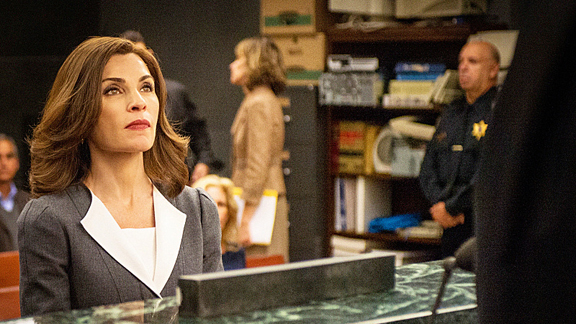 One hour of back-to-back original episodes on its new night, Monday, Sept. 22 8/9c.
Leonard and Amy take an unexpected road trip to Arizona to pick up Sheldon. Meanwhile, Penny interviews for a job at Bernadette's company, and Howard is weirded out by Stuart's relationship with Mrs. Wolowitz. When Sheldon is forced to teach a class, Howard surprises everyone by taking it. Meanwhile, the tension between Penny and Bernadette gives Amy a chance to play both sides, on THE BIG BANG THEORY.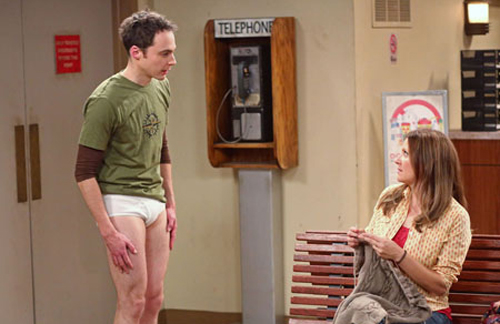 When a crisis at LAX leaves dozens of airplanes unable to land, the government enlists a team of misfit geniuses to save the day, on the series premiere of SCORPION, Monday, September 22 9/8c.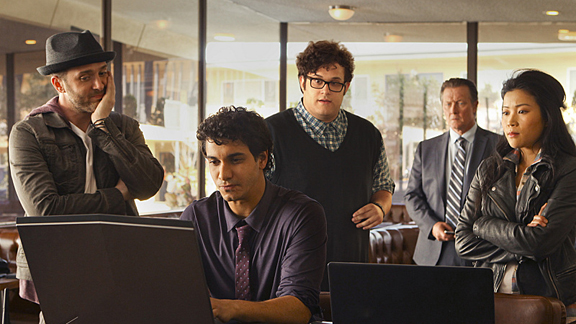 Gibbs and McGee travel to Russia to safely escort home an NCIS computer engineer connected to classified intel, but their mission is compromised and they are forced to go off the grid while hunted by a Russian mercenary group. Meanwhile, the team in D.C. frantically uses every asset and inter-agency contact they have in an attempt to locate their missing team members, on the 12th season premiere of NCIS, Tuesday, September 23 8/7c.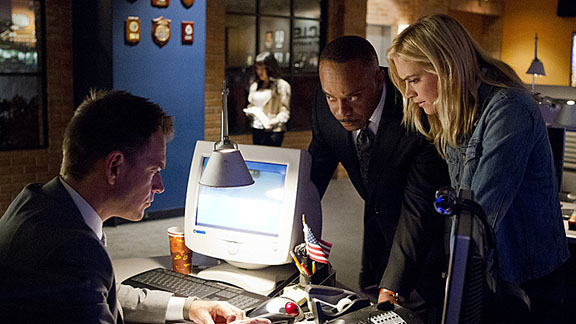 Surrounded by the city's soulful music and luscious food, Pride and his New Orleans NCIS team investigate a murder case with ties to the military. Meanwhile, Brody acclimates to life in the Big Easy with a little help from her coworkers, on the series premiere of NCIS: NEW ORLEANS, Tuesday, September 23 9/8c.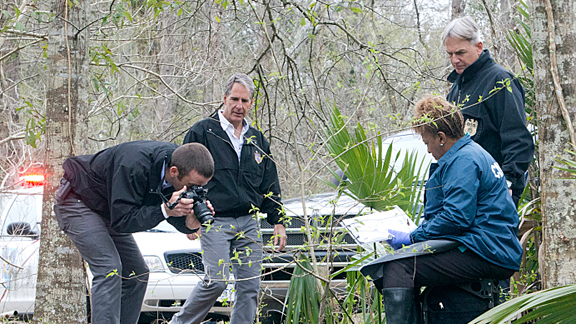 Forced to take on new identities created by Root, the team tries to adapt to their new lives. However, some find it hard to ignore The Machine's numbers, which puts them all at risk of being detected by Samaritan, on the fourth season premiere of PERSON OF INTEREST, Tuesday, September 23 10/9c.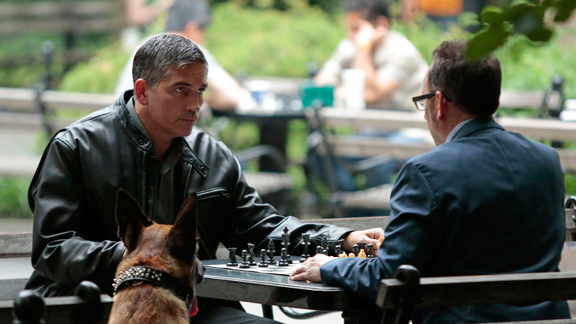 The island of O'ahu goes on lockdown when Five-0 hunts a terrorist who starts using weaponized drones on civilians. Meanwhile, McGarrett and Danno must go for a mandated review with a psychologist, resulting in a session which looks a lot like couples therapy, on the fifth season premiere of HAWAII FIVE-0, Friday, September 26 9/8c.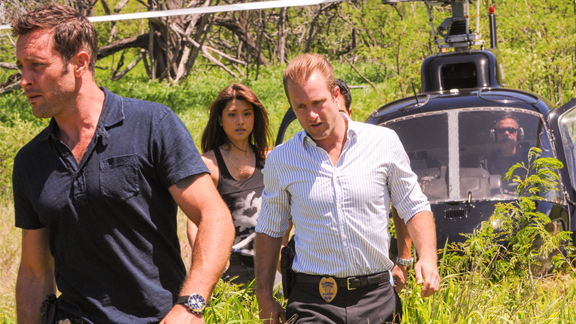 As Danny and Baez escort confiscated drugs to a remote location for incineration, their convoy is attacked and Baez is seriously injured, leaving Danny to track down the drug cartel responsible. Meanwhile, Frank must carefully navigate personal and political waters when an exemplary lieutenant's actions cause controversy for the NYPD, on the fifth season premiere of BLUE BLOODS, Friday, September. 26 10/9c.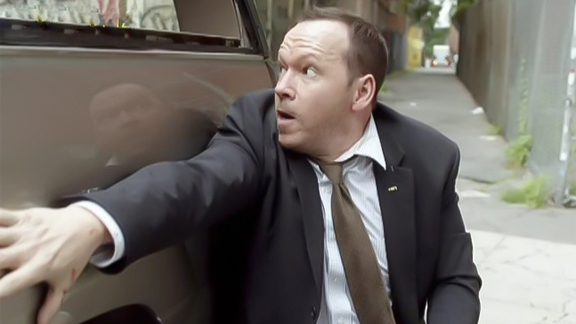 Finlay must deal with a bomb planted in her car, while Russell gets a call from someone claiming to be the Gig Harbor killer, on the 15th season premiere of CSI: CRIME SCENE INVESTIGATION.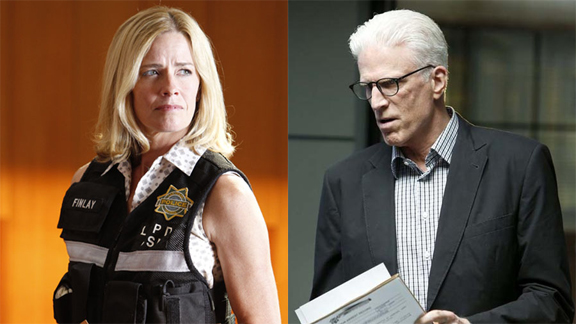 Mom
Premieres at its new time on Monday, September 29 8:30/7:30c.
Bonnie is furious when Christy's poor financial decisions threaten the family's living situation. Meanwhile, Christy agrees to help out Jill, a woman who is newly sober, on the second season premiere of MOM.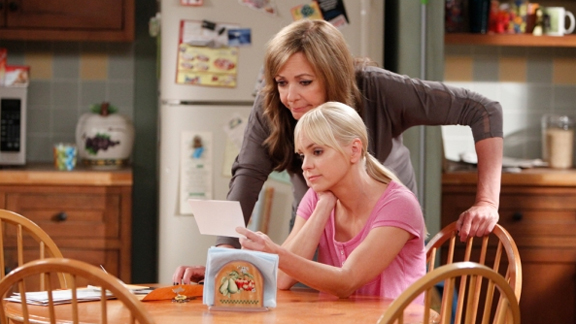 Callen and Sam are trapped in an armed submarine that terrorists have aimed to hit an aircraft carrier in San Diego. Meanwhile, Hetty defies orders and forgoes her trip to Washington, as the team tries to locate and save Callen and Sam and prevent the terrorist attack, on the sixth season premiere of NCIS: LOS ANGELES.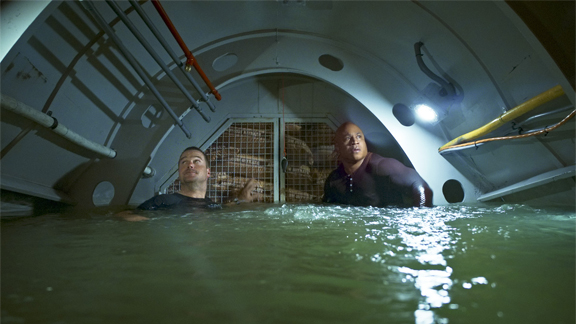 The BAU team investigates a series of murders in Bakersfield, Calif., which have left the victims unidentifiable. Also, the team welcomes new agent Kate Callahan into the BAU fold, who assists them in their efforts in solving the cases, on the 10th season premiere of CRIMINAL MINDS, Wednesday, October 1 9/8c.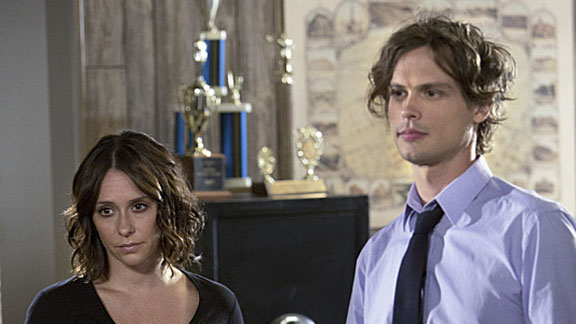 LAPD's Threat Assessment Unit's Lt. Beth Davis and Det. Jack Larsen search for a stalker with an affinity for fire. Also, Beth meets with an exasperated college student who claims his former roommate is aggressively harassing him, on the series premiere of STALKER Wednesday, October 1 10/9c.