Sure, you can't choose your family, but you can always try to avoid them.

That is, until you can't—like Nina Dobrev's character in the new CBS comedy Fam, which premieres on Thursday, Jan. 10 at 9:30/8:30c on CBS and CBS All Access.

On the quirky new sitcom, Dobrev (Vampire Diaries, Let's Be Cops) stars as a woman named Clem, who is THIS close to building the perfect life with her adoring fiancé, played by Tone Bell (Disjointed, The Flash), and his wonderful family.

However, her picture-perfect plans hit a major snag when her 16-year-old, out-of-control half-sister unexpectedly comes to live with her.

READ: Here's Your First Look At The New 2018-2019 CBS Fall Primetime Schedule




In addition to Dobrev and Bell, Fam stars Odessa Adlon (Better Things, Nashville), Sheryl Lee Ralph (Ray Donovan, 2 Broke Girls), and Brian Stokes Mitchell (Glee, Frasier).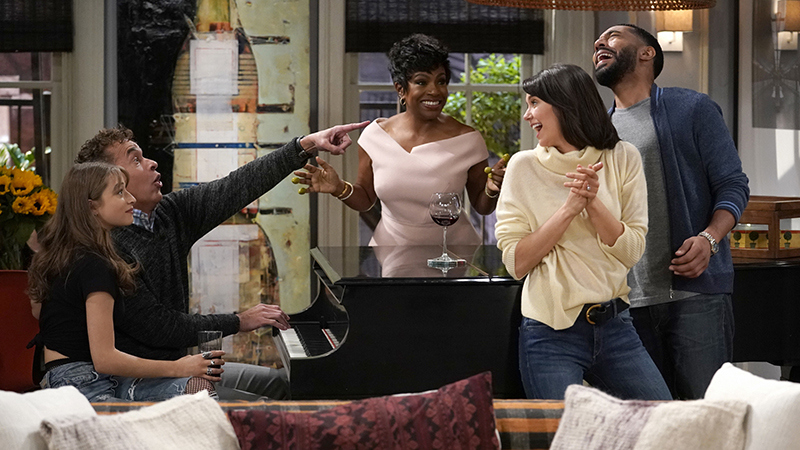 Corinne Kingsbury (Sin City Saints, The Newsroom) serves as Executive Producer and Writer of Fam. Also joining her as Executive Producers are Bob Kushell (American Dad, Malcolm in the Middle), Aaron Kaplan (9JKL, Life in Pieces), Dana Honor (9JKL), Wendi Trilling (9JKL), and Scott Ellis (2 Broke Girls, Modern Family), who also serves as a Director.

The series is produced by CBS Television Studios in association with Kapital Entertainment.

Fam premieres on Thursday, Jan. 10 at 9:30/8:30c on CBS and on CBS and CBS All Access.