FBI: Most Wanted Expands The Boundaries Of The Thrilling Dick Wolf Franchise
A diverse, tight-knit family of heroic agents will deliver more locations, more action—and a crossover!
Posted on Jan 12, 2020 | 12:50pm
FBI: Most Wanted
is wasting no time—on screen or in the ratings!
After rocketing to a big debut as the season's most-watched new series premiere, the new CBS crime drama from legendary Executive Producer Dick Wolf has quickly expanded his family of heroic characters. Wolf and his cast were in a celebratory mood during a Television Critics Association panel discussion on Sunday in Pasadena, CA.
READ: CBS Winter 2020 Schedule
Tuesday nights now feature an action-packed block on CBS and
CBS All Access
, with Wolf's sophomore hit
FBI
at 9/8c and
FBI: Most Wanted
at 10/9c. And, yes—that means a crossover is already in the works. The two are part of the same family, says Wolf. "They are inextricably linked in terms of attitude, but the storytelling is very different."
While the original
FBI
focuses on a duo who covers the five boroughs of New York, the new series introduces an elite squad who take their show on the road—literally.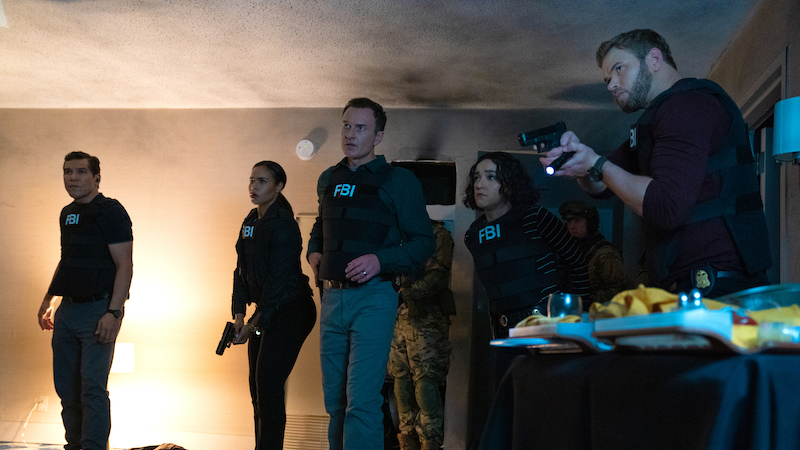 "It's really physically a road trip show!" explained
Julian McMahon
, who stars as Jess LaCroix, the team's leader. "We film two days in the studio and six days out. I find it really inspiring as an actor, shooting in these locations. We were out in the middle of upstate New York shooting for Virginia in the middle of a squall! It looks pretty spectacular on camera."
WATCH: First Look At FBI: Most Wanted
The idea of family permeates the show, and not just because of the strong bonds among the squad. In the series, LaCroix has lost his wife in Afghanistan, and he's trying to adjust to life as a single dad.
"I love that relationship that he has in trying to raise his daughter, trying to be the father and the mother at the same time and not understanding either role," said McMahon about his character, an effective crime-fighter who still needs to learn how to parent. "He's being more challenged with an 11-year-old girl than he is anything else, and I think that's a fascinating part of the character."
Of course, that week-to-week crimefighting is what will have audiences glued to their screens. And Jess LaCroix and his team will deliver.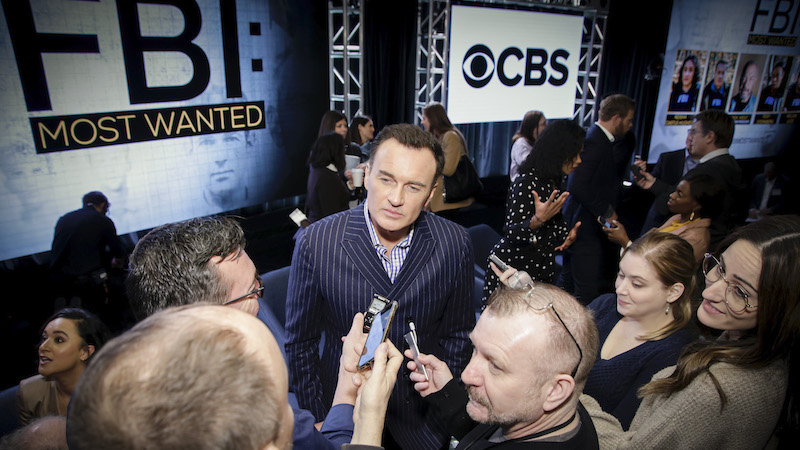 "He's a bit of a genius in the FBI world," added McMahon. "He's the kind of guy who can spot things that others don't see. We have this thing called Jess's goodie box. He put these trinkets in it that inspire him to put together a puzzle, chasing down these individuals. He's also socially challenged a little bit, so it's the perfect job for him. He sits in this unique family so he's comfortable, but they also call him on his stuff."
The show features a strong ensemble cast, and one that brings a significant amount of diversity to primetime television.
Nathaniel Arcand
plays Clinton Skye, an agent who is Native American and the brother-in-law of LaCroix (whose daughter is half Native American).
Keisha Castle-Hughes
, a New Zealand actress who plays Agent Hana Gibson, noted that "the writers were really open to my character being of Māori descent and leaning into that."
Wolf, for his part, seemed thrilled about his cast and who they get to represent.
"Over the last 35 years that I've been executive producing shows, I've had really, really great actors," he said. "Many of the cast has been fantastic. Over those years, I've worked with a handful of people who are true television stars ... Julian is in that category. He is, in my mind, a major television star."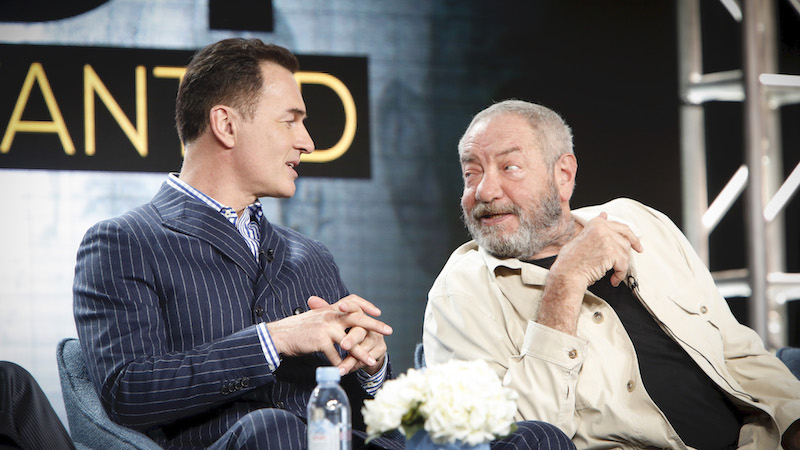 Wolf is well known for depicting law enforcement and first responders across his many series, including the
Law & Order
and
Chicago
franchises. But the FBI has a special place in his heart since his uncle served as an agent and he grew up imbued with the Bureau. Wolf noted that the hard-working field agents, crime labs, and other aspects of the FBI make it the premier investigative service in the world.
"These are true blue people and we should be honoring them in a variety of ways. I feel very strongly about first responders and people who do things that you can't pay people to do. You can't pay somebody to run into a burning building. And when you talk to FBI agents, they've wanted to be FBI agents since they've been 9 or 10 years old."
Telling these stories has been a way to honor that brave commitment. "You're volunteering to do something that's incredibly difficult, and most of the time you don't get any recognition for it. I hope these shows will have a spillover effect in terms of recognizing what they do and having appreciation for it."
Watch all-new episodes of
FBI: Most Wanted
on Tuesdays at 10/9c on CBS and
CBS All Access
.