Julian McMahon's Commentary Takes Us Deep Inside Gripping FBI: Most Wanted Episodes
Get behind-the-scenes insights from the star of the thrilling crime drama and stream the full episodes on CBS All Access.
Posted on Oct 29, 2020 | 03:45pm
Thoughtful, insightful, talented ... they're words that describe Supervisory Special Agent Jess LaCroix from
FBI: Most Wanted
as he
relentlessly tracks and captures the notorious criminals on the Bureau's Most Wanted list. They also happen to describe
Julian McMahon
, the actor who brings the character to life.
STREAM: Full Episodes Of FBI: Most Wanted On CBS All Access
Heading into the second season premiere of the high-stakes drama, it's the perfect time to catch up on some of the best episodes. Naturally, it also makes sense to catch up with the show's star. We asked McMahon for some behind-the-scenes details on the show's freshman season, and he wrote the following commentary—a perfect mini-binge guide!
Below, enjoy this exclusive insider perspective, and don't miss the Season 2 premiere of
FBI: Most Wanted
on Tuesday, Nov. 17 at 10/9c on CBS and
CBS All Access
.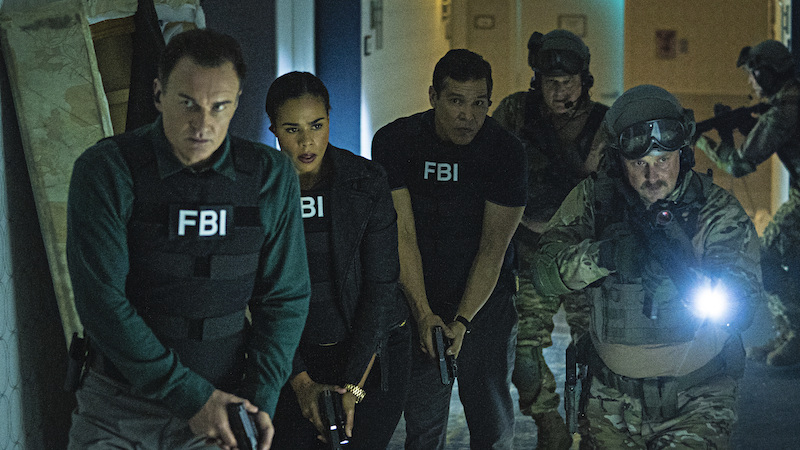 McMahon's Commentary On​ "Hairtrigger" (Season 1, Episode 3)
This was an interesting episode, as it dealt with the psychological aspects of the effects of trauma.
All of the young actresses, playing the different roles, were really talented and brought a lot to the piece. The grieving wife/wives, the Ukrainian wife with a penchant for cooking good Ukrainian food, the younger sister. All very talented and all great fun to work with.
The scene between Jess and the young Ukrainian woman in the delicatessen, I though was a great opportunity to see Jess a little bit differently than what we know of him to date. He, even though he was playing the part, could be a little more charismatic, a little more gregarious than we had seen him previously. And then, in a flash, turn back into the FBI agent. After filming my side of that, and that turn in specific, I remember the cameraman came up to me and said, "Wow, that was some turn, you'd be really good at playing a bad guy." To which I responded, "have you never seen my previous work?"
Every now and then you come across a scene or a line or something, that just seems to make you laugh, giggle, or feel some way that is near the opposite of what the scene requires. The scene where Barnes [Sheryll Barnes, played by
Roxy Sternberg
] and Jess interview the young Ukrainian woman was one such scene. For some reason, every time she said "Doug in shed" it really cracked me up. I found it difficult to get through a take without, at the very least, a smirk on my face. "Pull it together man!"
I was a big fan of Charlie Tahan, from his work on Ozark. So it was great to get the opportunity to work with him.
Jess Gabor, the bad guys younger sister Molly, was such a treat to work with. She was very excited to be on set, and we had a lot of fun playing with the scenes in different ways. Her turn at the end was unexpected and nicely played.
In this episode we had the opportunity to work in a much more closed environment than we'd worked in previously. We shot at a hotel in Jersey for two or three days. That meant all cast rooms, green rooms, etc., were in the hotel, as well as everything we shot for the final takedown and a couple of other specific scenes. The whole last act, aside from Jess at home, took place inside the hotel.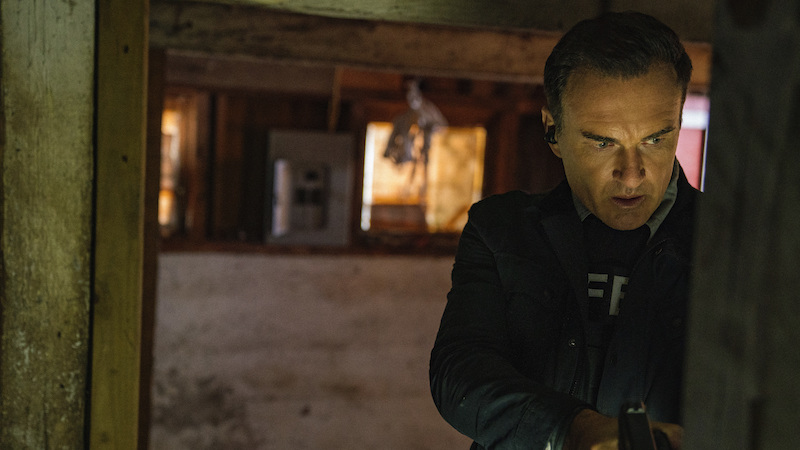 The brother-sister relationship was an interesting one. It was difficult to tell who was protecting whom.
The scene at the beginning of the last act was great fun to figure out. We were inside the hotel security room, with only visuals on our perpetrators based on what the security cameras could pick up. That, and the fact that it was a fully functioning hotel, guests, and patrons going about their business, with no knowledge that absolute tragedy could happen at any moment.
The final takedown scene was a difficult one to figure out. We had a lot to say and do, all in a very confined space. Our mission is to always take in the bad guy unharmed, so Jess is always trying to communicate with the bad guys, and give them an option aside from losing their lives. This one was quite tragic, because you felt pity for this poor young kid who had been so traumatized by an incident in his life that he could see no other way out. "Hopes and prayers, they don't work," he says. I thought it worked out really well. And the two kids were great.
The move at the end to disarm the bad guy was a move that a Secret Service guy taught Jess. Which is placing the piece of skin, between your thumb and forefinger, between the hammer and the frame of the gun. This stops the gun from firing. However, as in the episode, it can cause a tear in the skin. Don't try this at home.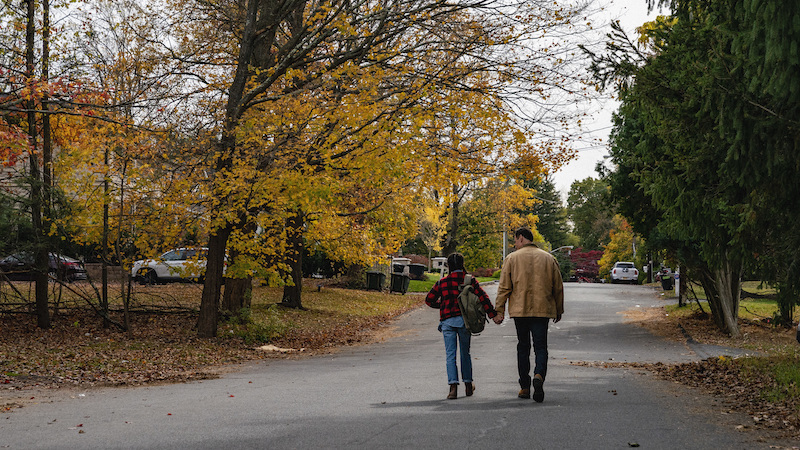 I loved the last scene with Jess and Tali. After what Jess had been through, he was a little on edge. After the bus arrived Jess quickly got agitated because his daughter, usually first off the bus, wasn't coming. And then she does. His relief at that moment, was kind of a release of everything he'd been through in the episode. And then to skip off down the street together, "I want to know everything." YaYa was so cute in this scene, it brings a tear to my eye every time I think about it.
WATCH: Season 1, Episode 3 Of FBI: Most Wanted, "Hairtrigger"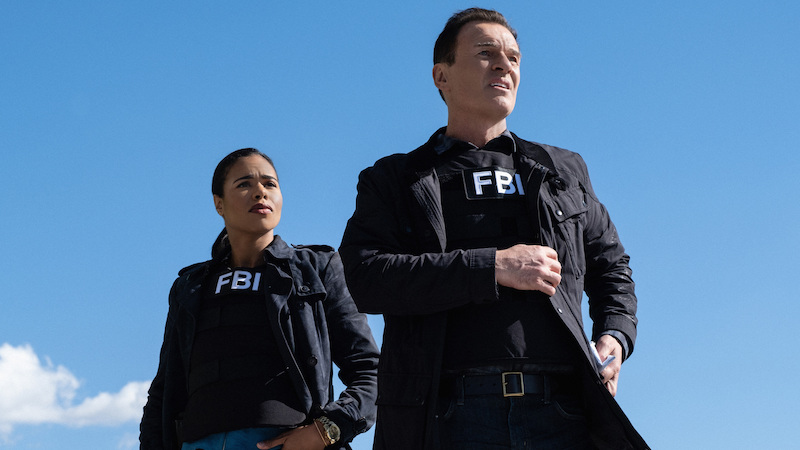 McMahon's Commentary On "Caesar" (Season 1, Episode 4)
I really enjoyed this episode, mostly because it was as an opportunity to explore the character of one of the team members. In this case, Barnes. It was the first time we got to see inside the life of one of our main characters, aside from Jess.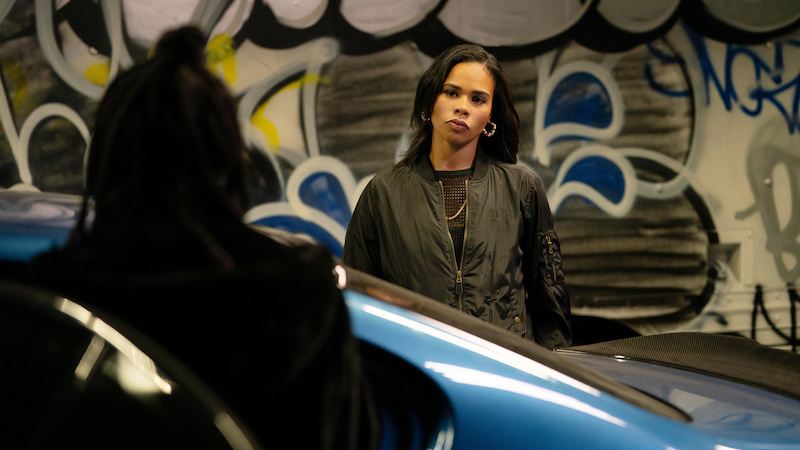 I could tell Roxy wanted to do her best, give her all, as the responsibility of the episode primarily relied on her. As an actor, I felt the same way the character Jess felt about letting Barnes go undercover. He knew she had to do it, to gain her own experience and fulfill her own purpose, and if there was a slight chance she needed support, he would be there without hesitation. I loved her performance in this episode. It was touching, and poignant, and right on the money. Hats off to Roxy!
WATCH: Season 1, Episode 4 Of FBI: Most Wanted, "Caesar"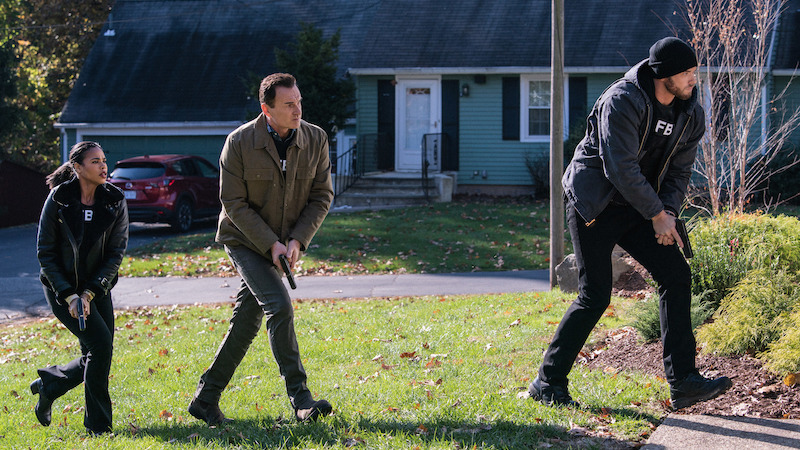 McMahon's Commentary On "Invisible" (Season 1, Episode 5)
The first reason I enjoyed shooting this episode was that it was an opportunity to work with a director l am very fond of, Elodie Keene, and who I worked with multiple times on a show I did called
Nip/Tuck
.
It was also a chance for Kellan to stretch his chops, acting wise, which was really fun to watch and be a part. He really put a lot of work into it and it showed. I thought his performance throughout the episode was great.
Also some fun stuff here for Nathaniel's character.
The scene we shot at the shooting range, might have been one of the coldest days we ever had shooting. We shot above a quarry on the Hudson River, North of Manhattan. Even Kellan and Nathaniel were cold. And they rarely, it ever, complained about the weather—me on the other hand—ha! If you watch the scene of us on the ridge above the shooting range, you'll see it's difficult for us to talk.
The scene at the military recovery/therapy, counseling center was very interesting as some of the guys were vets themselves and gave us a lot of insight as to how things would really go down. Touching stuff.
I also enjoyed the way Jess was checking in with Crosby [Kenny Crosby, played by
Kellan Lutz
], but also letting him take the lead.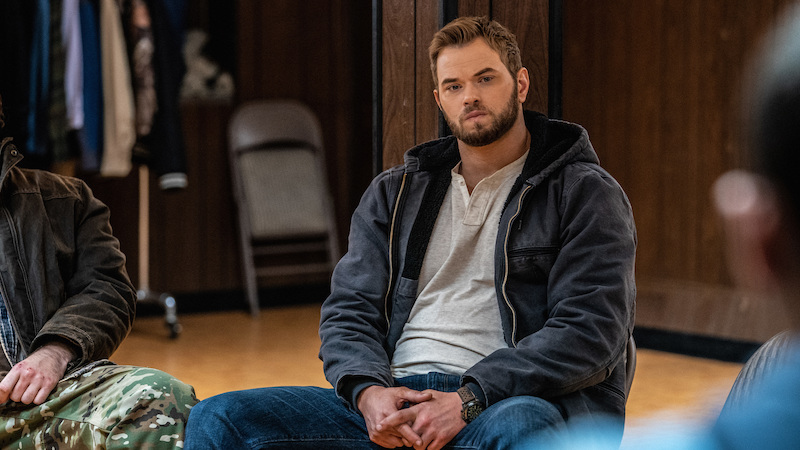 The scene out in the woods where we find our bad guys' custom made encampment amongst the trees and leaves was a great moment where you realize that fears and difficulties the team go through, always following the bad guy, and just how difficult it must be always being a few steps behind, how vulnerable that must be.
The scene in the MCU, where Crosby loses it on the guy he's interviewing, I thought was a really important moment in the episode between Jess and Crosby. Jess knows he needs to keep a lid on things, but he also knows how good Crosby is at what he does: his instinct and natural ability. I was pushing for as much anger and frustration as possible from Jess, as I thought it was indicative of the tension that must exist whilst living in the midst of these circumstances, this situation. For me, it actually defines the core of our show.
Night time raid on the storage facility. Loved shooting this scene. This is where the bad guy pushes Jess to the point that he takes it completely on board as a personal mission to bring this guy in. "No more games!" Once it becomes a personal mission for Jess, inevitably there is only one outcome. This is what makes him tick. This is why he gets up in the morning. This is why he's good at what he does.
"He's just a man with a gun"—This was an opportunity for Jess to calm the team's fears after the raid the previous night. He knows this guy is a scary guy and good at what he does, but he needs his team to focus, or time, and therefore, the perp will get away from us. We must resist the temptation to be influenced by fear.
Great scene where Crosby tells us all about his experience with PTSS. I could tell Kellan had put a lot of work into this scene, it meant a lot to him. So, as a fellow actor, watching your teammate perform, and thrive in that space, that's what it's all about.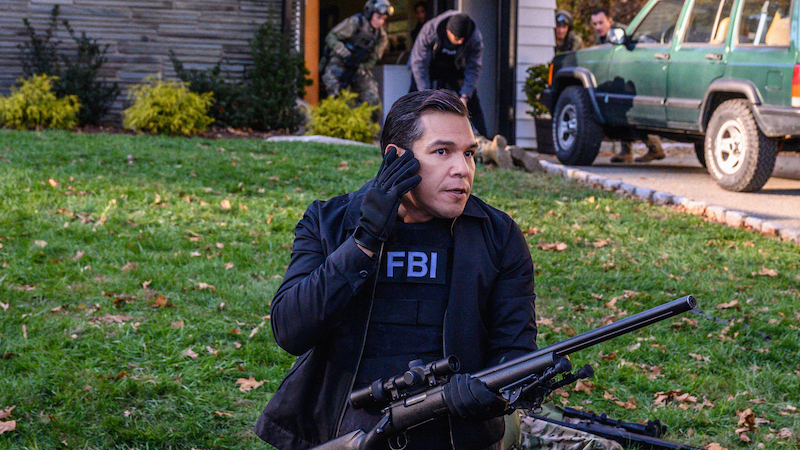 The final scene where our team is hit by the shooter was a real definitive moment for both the Crosby character and the Clinton character [Clinton Skye, played by
Nathaniel Arcand
]. The follow your gut, Crosby—and the controlled accuracy, Clinton.
"I know, don't stop being you Kenny"—This was very much a true to character moment. A moment where the boss still has to be the boss, but having the opportunity to express his love for who that character is. His support for the genuine article that Crosby is, who he's becoming.
The final scene at the gravesite of Jess' wife, Tali's mom, was very emotional for all of us. After the journey we'd been on, as a family, the loss of such an integral part of that system, accompanied with the Native American Indian tradition, really made for an emotional, deep, and heartfelt experience. The sadness, and the respect they all have for each other is palpable. I think we all felt it. And of course, Yaya - she's so good. It's a beautiful scene.
WATCH: Season 1, Episode 5 Of FBI: Most Wanted, "Invisible"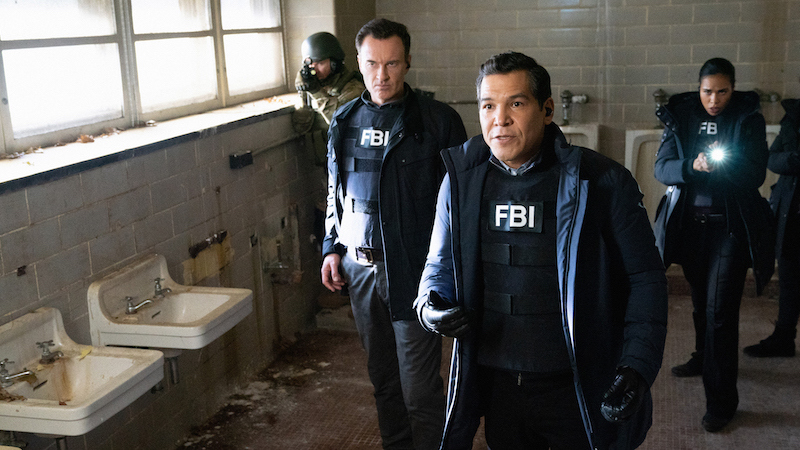 McMahon's Commentary On "Ghost" (Season 1, Episode 7)
"Ghost," this was one of my favorite episodes. We had the opportunity here to delve into Nathaniel's character, Clinton, and we got to explore the Native American culture.
Interestingly, the scene with the schlocky PI and the local detective were two of the funniest scenes we got to shoot. Ben Rameaka just cracks me up. He's actually an improv, standup comedian, as well as an actor. I loved it when the PI guy goes to his fish tank and starts feeding his fish, in the midst of being questioned by the FBI. And the following scene where Jess cottons on to the detective's assistant, and Clinton and Barnes distract the detective with fishing stories, all the while Jess is keeping a close eye on the assistant. I thought after he'd asked the young lady for a cup of coffee, putting it down, without taking a sip, Jess doesn't drink coffee, was kinda fun. Good button on what the whole scene was about.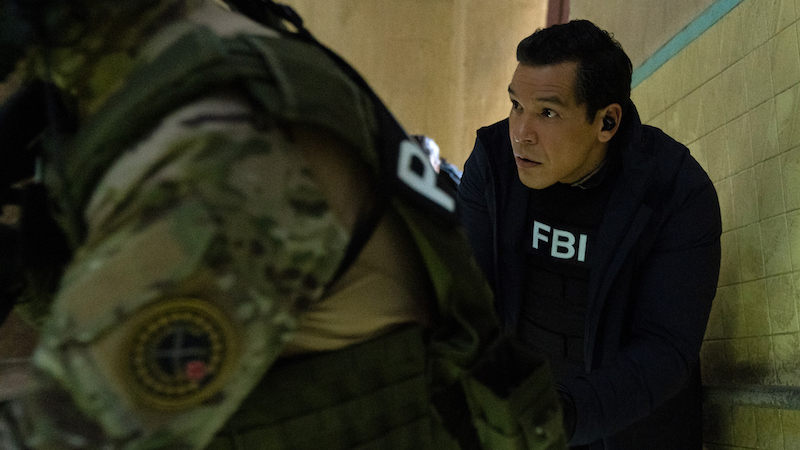 The thematic of questioning your worth as a parent, and the insight of the daughter's interpretation of her father, really struck a chord in me. That ultimately unanswerable question you continually battle with as a parent, and, on the flip side, as the child of a parent.
When our main bad guy took his younger brother to where their father had been so brutally raised as a kid, it was heart wrenching. When he starts singing, and then the two brothers sing together as the team closes in on them—I thought it was a truly magical moment. "Sing with me, sing me out." So sad, and yet so beautiful and profound at the same time. I thought Martin's performance was fantastic. Great moment for the Clinton character, and for Nathaniel, where he steps up and speaks to the young man in Native tongue. It was very special to be with Nathaniel as he processed all of those emotions into his performance. I have a feeling, that wouldn't have been easy.
The great family moment at the end of the episode where Tali, kind of, forces Jess to relive his past, was reminiscent of one of those great moments in life where the child becomes the teacher of the parent, and in turn the parent, against what they believe to be their better judgment, grows and learns from what the child, because of their naivety and lack of experience, has to teach them. ?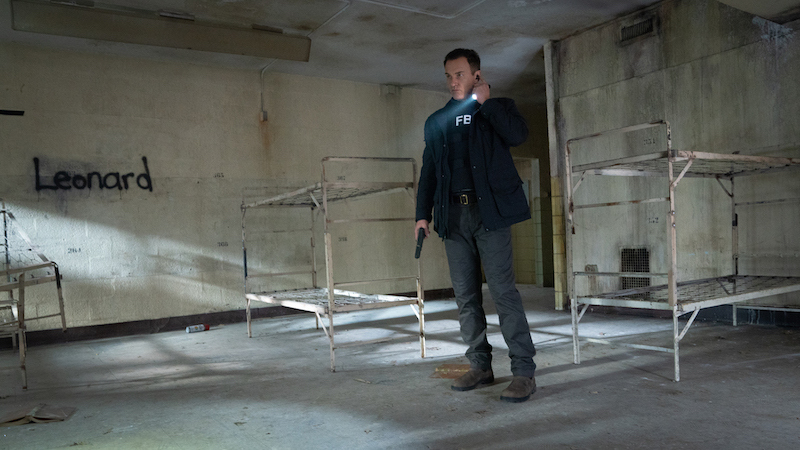 It was nice ending the episode with the scene of Jess and Clinton going back to the family to give them the news of their loved one. They could have done that over the phone, or any other way. The fact that they chose to be there, to show up in person, says a lot about their character.
WATCH: Season 1, Episode 7 Of FBI: Most Wanted, "Ghost"
Watch the Season 2 premiere of
FBI: Most Wanted
on Tuesday, Nov. 17 at 10/9c on CBS and
CBS All Access
.