Your Guide To The Dearly Departed Souls That Haunt The CBS Hit Comedy Series Ghosts
As Ghosts approaches its sophomore season, unearth a bit more about its spirited characters.
Posted on Jul 12, 2022 | 11:45am
Season two of the #1 new comedy/series and breakout hit
Ghosts
will premiere in its new time slot at 8:30 PM on Thursdays on CBS this fall beginning on Sept. 29.
As you may recall, Woodstone Mansion is home to a group of mismatched ghosts who have died over the centuries and are learning to live together in their shared humdrum eternity. Their lives are upheaved when a young couple inherits the estate and makes plans to turn it into a busy bed and breakfast. Samantha, the young woman of the couple, has an unfortunate accident resulting in a near-death experience, which in turn leaves her with the ability to see and communicate with the ghosts. The ghosts (and "livings") attempts at getting along are humorous and warm-hearted making for a feel-good comedy that the whole family can enjoy.
Now, to help you prepare for the series premiere, let's get reacquainted with the numerous squabbling deceased residents of Woodstone Mansion.
THORFINN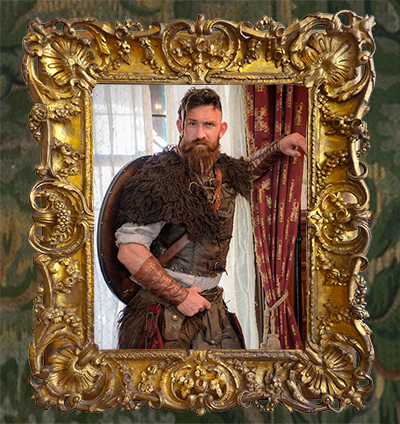 THORFINN
By the loins of Freyja! Thorfinn is a Viking from the early 1000s. His love for cod and his hatred for clutter knows no bounds.
Cause of death:
Struck by lightning after being abandoned by his countrymen as they sailed away for "reasons unknown."
Occupation in life:
Viking pillager
Ghostly Ability:
The power to minimally manipulate electricity with intense concentration and determination.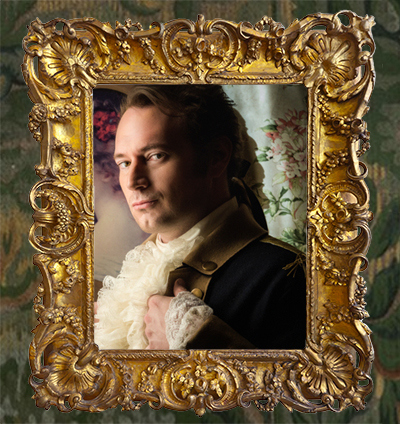 ISSAC
Issac is a Revolutionary war leader of soldiers and spirits alike and is deeply insecure about his place in history. His rivalry with the founding forefathers, notably Alexander Hamilton,
brings out his most jealous and snarky nature.


Occupation in life:
Revolutionary War Captain
Ghostly Ability:
Able to make people smell sewage when walking through him.
Cause of death:
Dysentery

ALBERTA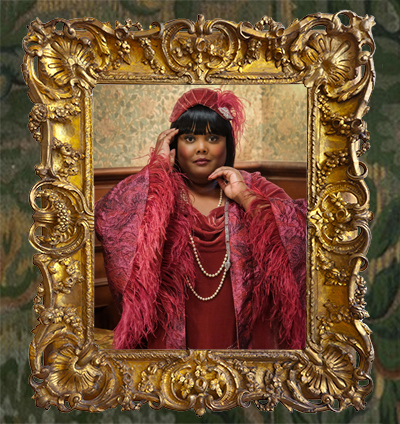 ALBERTA
Alberta is a flamboyant Prohibition-era jazz singer from the 1920s who's seen a thing-or-two after hanging out with
bootleggers.
Cause of death:
Heart attack, or was it poisoned moonshine? Alberta would like a living champion to investigate her death.
Occupation in life:
Jazz Singer
Ghostly Ability:
Projecting her humming voice to be heard by the living.

FLOWER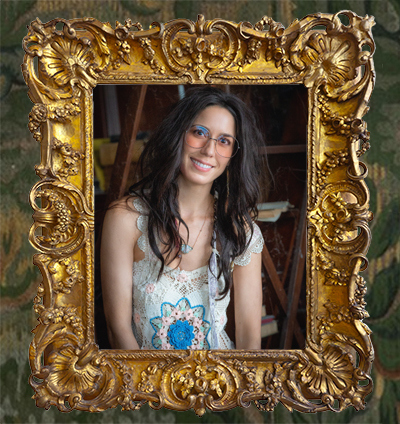 FLOWER
Flower is a sweet but trippy 60s love child who experiences regular flashbacks and hallucinations. Because of this, she bounces between lucidity and trances that often leave her distracted and confused.
Occupation in life:
Flower child. One-time bank robber.
Ghostly Ability:
Flower can make someone feel high when she walks through them.
Cause of Death:
While high on hallucinogenic mushrooms at a local music festival, Flower stumbled onto the Woodstone Manor grounds and mistook an angry bear with its paws raised high for an invitation to hug. Instead, the bear malled her to death.

HETTY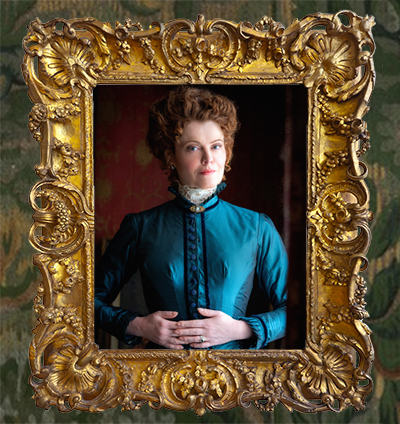 HETTY
Hetty is Samantha's great-great-great-grandmother who built Woodstone Mansion and will fiercely protect its honor. Hetty was a socialite in her lifetime and is intolerant of those that don't display decorum worthy of the upper class. She often looks down upon the couple and other ghosts for their undistinguished behavior.
Occupation in life:
Robber Baroness
Ghostly Ability:
Unrevealed
Cause of death:
To be revealed

PETE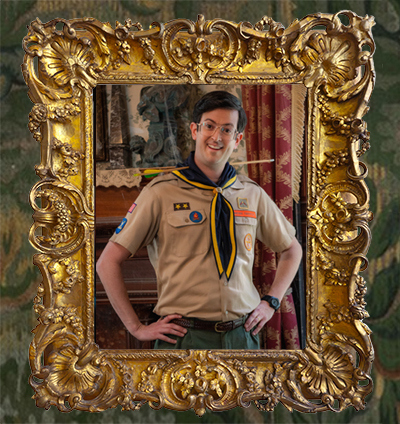 PETE
Pete is a loveable and gentle storyteller who just wants everyone to get along. To help reduce the boredom of eternity, Pete is a self-appointed activities director and sets up clubs and lectures for the ghosts.
Occupation in life
: Travel agent
Ghostly Ability:
Unrevealed
Cause of death:
Arrow through the neck (shot from a young female member of his Pinecone Troop.)

SASAPPIS
SASAPPIS
Sasappis is a cynical Lenape Native American. He is the second oldest ghost and has witnessed and kept secret many of the circumstances from the other ghosts' lives and deaths.
Occupation in life:
Storyteller
Cause of death:
Unrevealed, but was on the way to a storytelling circle.

TREVOR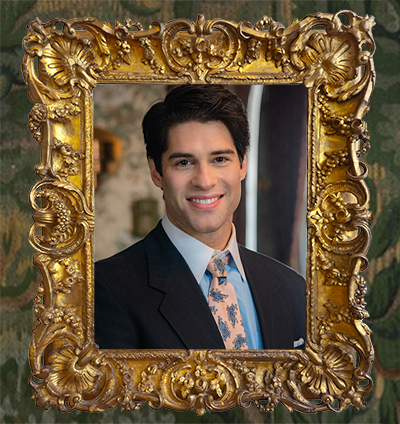 TREVOR
The most-recently dead, Trevor a.k.a. T-Money, is a pants-less finance bro from the year 2000 who seems like a creep, but hints at a more tender side. The only ghost who can touch objects in the physical world, which he has used to join a dating app and (accidentally) catfish Jay's sister.
Ability
: Can slightly move small objects with tremendous effort.
Occupation in life:
Financial adviser
Cause of Death:
Partying too hard with the bros.

Watch the Season 2 premiere of
Ghosts
on Thursday, Sept. 29 at 8:30/7:30c on CBS and Paramount+.