The Creators Of God Friended Me Believe Social Media And Faith Should Be A Unifying Force
Watch the early series premiere of God Friended Me now on CBS.com, CBS All Access, or your favorite social network.
God Friended Me
, which you can
stream right now on CBS.com
, is a feel-good drama about an outspoken atheist whose life is turned upside down when he receives a friend request on social media from God. The heartfelt series doesn't just tell moving stories—its own creation is just as fascinating.
STREAM: The Early Series Premiere Of God Friended Me On CBS.com, CBS All Access, And More!
Creators Bryan Wynbrandt and Steven Lilien (
Gotham
,
Hawaii Five-0
) originally came up with the concept as they were contemplating their own religious differences. "I grew up in a very Jewish household, and Steven grew up in a Jewish household, as well, but
is
a believer," recounts Bryan, who says he does not actively practice.
When they took the idea to Executive Producers Sarah Schecter (
Arrow
,
Blindspot, Black Lightning)
and Greg Berlanti (
Arrow
,
Blindspot, The Flash
), the production duo knew they had something great.
"Through the whole development process, [Wynbrandt and Lilien] had a very clear vision for the show and for the characters," recounts Schecter. "And that's what you're hoping for in showrunners, is that they really have a very specific idea in their head that you can help them to execute."
Below, the creative minds behind the series open up further about their concept for
God Friended Me
, what social media has in common with religion, and why audiences will fall in love with their show, regardless of where they fall on the spiritual spectrum.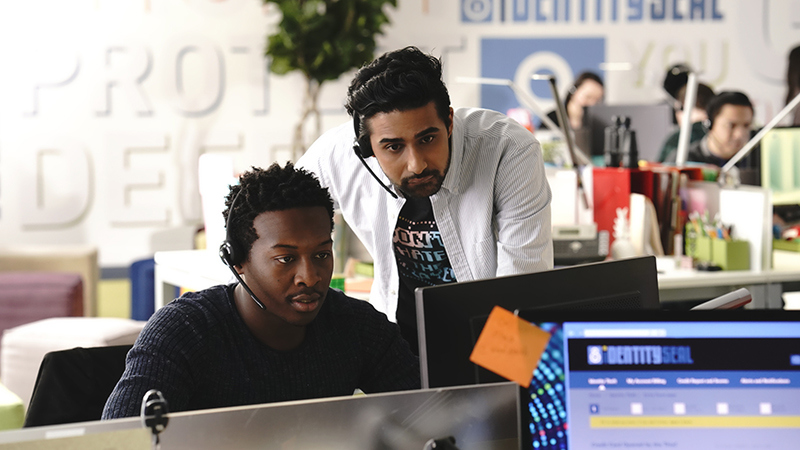 Why is now the right time to work on a show like God Friended Me?
Bryan Wynbrandt:
It was important to us because, in 2018, we're living in a world where we feel, at times, more divided than ever, and we feel we want to be part of changing the culture of bringing people together.
One thing that was always different about Steven and I was our views on religion and belief, and yet it made our relationship stronger because of our different points of view. I'm a non-believer, I don't believe in organized religion.
When you think about how people use religion as a tool to divide, at times, we wanted to have a conversation about how we shouldn't let religion divide us—we should let it bring us together.
Sarah Schecter:
What you want out of television is something that can be memorable and entertaining, with characters that you really want to come back to week after week, and [
God Friended Me
] just had all of that.
The world's been in a really difficult place the last couple years. And [
God Friended Me
] felt like something that was hopeful but also cynical. That's a really important combination because the world feels really dark right now and there's so much bad stuff happening.
That a show that was optimistic but also realistic and grounded, it was a show that I needed in my life.
Greg Berlanti:
In today's climate, audiences are itching for exactly this kind of show. It's a show with a lot of heart and humor, and it perfectly blends a unique cast with creative and inventive storytelling. It's something that will take audiences out of the monotony of life and allow them the chance to go on a wonderful, positive, and impactful journey.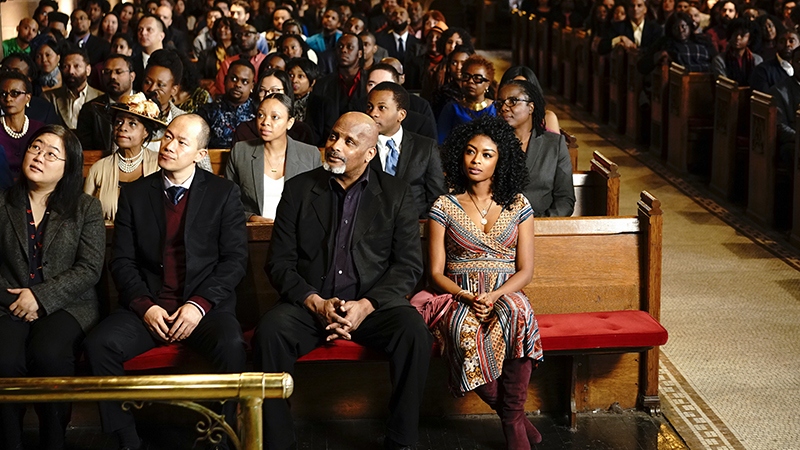 Greg, how did you come to be involved in God Friended Me?
Greg:
Steven and Bryan came in to pitch us the series and we fell in love with it. I've always said that the key to a successful series is the right creative team and a great deal of passion behind it, and Steven and Bryan fit that bill perfectly. Not only are they extraordinarily talented, but they have the passion for this project to back up that up.
What about the show spoke to you? What about it moves you?
Steven Lilien:
Well, you never really see shows having conversations about religion on television. And it's not something that we wanted to have that was judgmental or was taking sides, but would show everybody's different points of view. That was really fascinating to us.
More importantly, we wanted to tell a story about these characters and the Finer family, and how religion divided a family that was so strong.
There weren't just different points of view, but actually having something happen in their past that caused a fracture, you could understand why some people would gravitate toward God and some people would go away from God.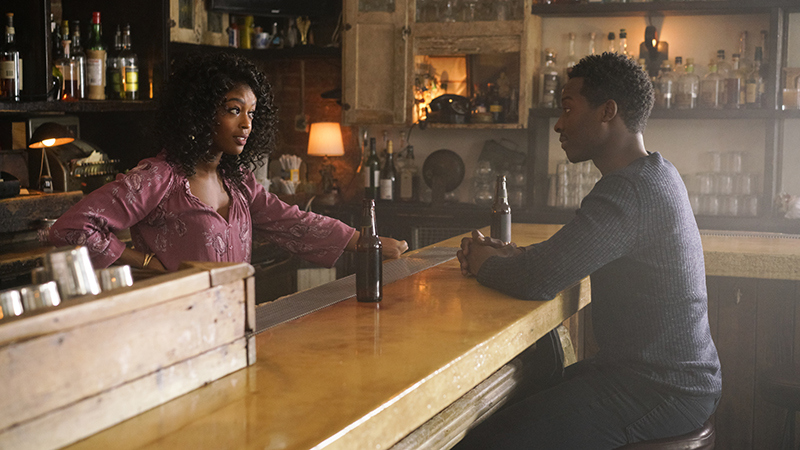 How do technology and social media impact the way you tell a story on the small screen?
Bryan:
We're fascinated by culture in general. Nothing has really changed or shaped our culture in the last how many years than social media and the way we communicate with each other.
We were fascinated by that and the idea that, like religion, in its most general form, [social media] is supposed to be a positive [place]. It's something hopeful, something that's supposed to bring people together, but it's perverted by humanity in a lot of ways. You see it being used to divide us.
Social media is a really interesting metaphor for religion in that way because it started off as a great way for all of us to stay connected. And now it's become this divisive tool.
So, we thought, let's smash these two things together because we can say something contemporary about humanity through both of these parallel ideas.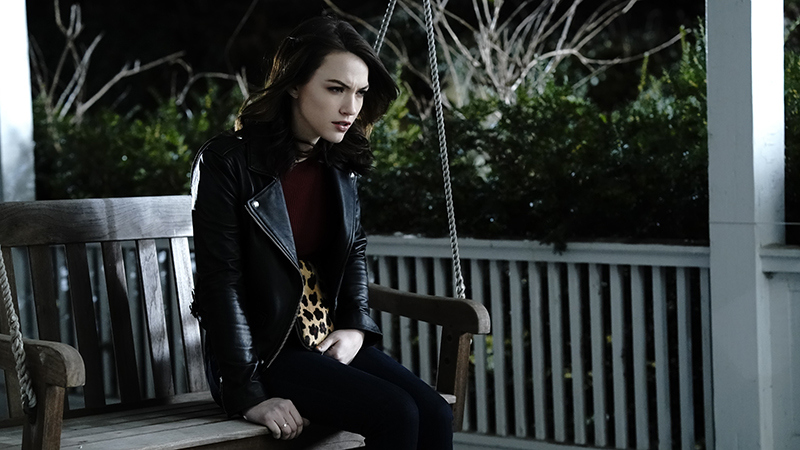 How do you think the title God Friended Me will speak to spiritually agnostic viewers?
Sarah:
You might not believe in God, but you probably believe in Instagram. Religion is about trying to make sense of the world and what our purpose is, and social media is
also
about trying to make sense of the way the world works and understand it.
So, weirdly, there's a lot of similarities between the two. You certainly do
not
have to have a relationship with God to enjoy the show.
Bryan:
We hope it'll speak to [spiritually agnostic viewers] in a major way. We hope the show speaks to
everybody
. That's the truth. The whole point of the show is to present the world we live in and allow you to make your own judgement.
How did Brandon Micheal Hall get cast in the lead role of Miles Finer?
Steven:
We saw him on
The Mayor
and we were big fans.
Bryan:
Then, ultimately, that show was cancelled and we went to Brandon right away. He read the script, we met, and it was an instant connection. We were incredibly lucky to set our sights on one person and get that person.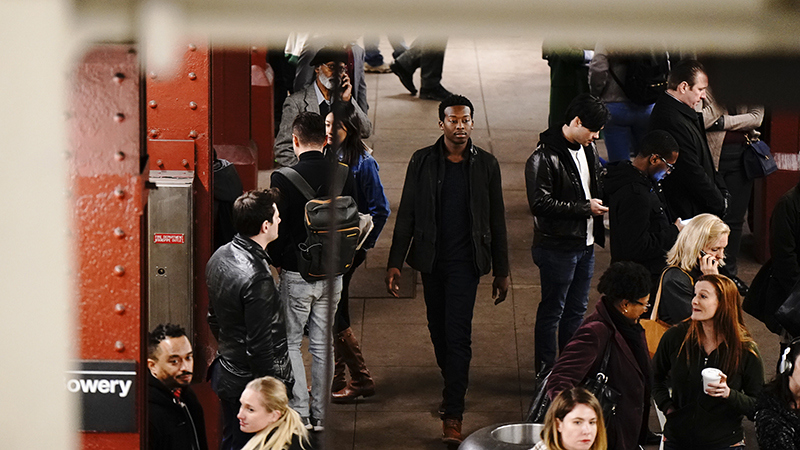 And there you have it: At its core,
God Friended Me
is not so much about believing in the Almighty as it is about people finding meaningful connections in unexpected places. But did a higher power
really
send Miles that friend request? Guess you'll have to watch and see...
Stream the early premiere of
God Friended Me
right now
, and don't miss the series premiere of
God Friended Me
on Sunday, Sept. 30 at 8:30/7:30c on CBS and
CBS All Access
.