A Friend In Need Is Brandon Micheal Hall's Friend, Indeed
Much like the character he plays on God Friended Me, the CBS star understands the vitality of human connection.
Brandon Micheal Hall
has always been destined for greatness.
Perhaps it's because he has a wide, easy grin and a charming, natural charisma. Or it could be the fact that the 25-year-old Juilliard grad, who plays Miles Finer on the heartwarming CBS drama
God Friended Me
, spent his formative years at church, where his mother worked as a pastor.
"[Church] was a sanctuary," says Brandon. "A lot of my [friends] went there. We stayed there when we didn't want to get into trouble... It was just a place where you could go, and I loved that."
Whatever the case, there's little doubt that the stability Brandon found with his church community, in addition to a close relationship with his mother, helped him understand from an early age who he was and who he needed to be.
STREAM: Full Episodes Of God Friended Me Now On CBS All Access
On
God Friended Me
, Brandon's magnetism easily translates to screen, where he portrays Miles—a staunchly Atheist New Yorker who gets a Friend request from an account calling itself "God." Once he gets over the shock that a "God Account" exists (and that it keeps suggesting new friends with whom he should connect), the young skeptic is moved to unwittingly assist those in need.
Naturally, when Brandon shared the news of his new role with his mom, she was nothing if not incredibly supportive.
"She's very open," says Brandon. "My mom's never been a stickler. She's always been very supportive of everything that I do. So, even something that's the very polar opposite of what she believes in, she knows I'm doing it for the right purpose."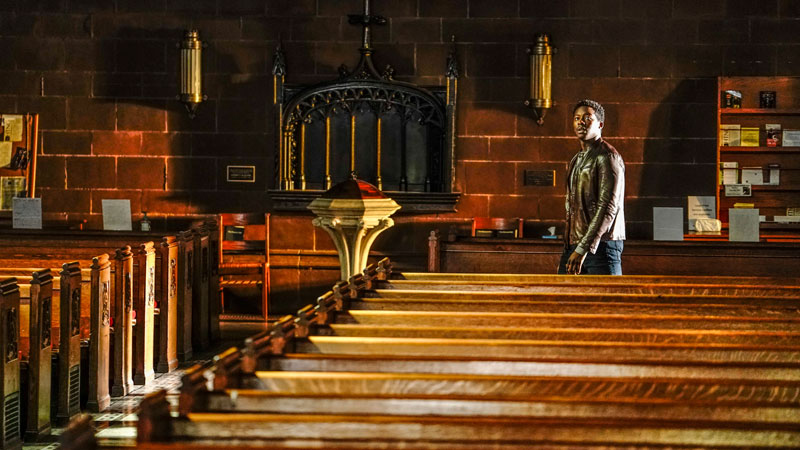 Thanks to the strength of Brandon's personal relationships, he realizes that a little kindness and understanding goes a long way—a theme that
God Friended Me
explores in each episode.
For example, in
"Error Code 1.61,"
a suggestion from the God Account leads Miles to a planetarium, where he meets a young woman, Fliss (Annaleigh Ashford), who is searching for her old boyfriend who may have been "the one." With a nudge from Miles, who tracks down Fliss' ex, the two are able to reconnect—though not quite in the way you'd expect.
In an earlier episode,
"The Good Samaritan,"
Miles meets a single mom who is struggling to reach her young autistic son. Little does she know, though, that her son harbors a special talent, one that Miles inadvertently uncovers when he plays a song on the piano.
Miles' own life is forever changed by these encounters. By doing small mitzvahs for the people he meets, Miles begins to mend fences with his father, a reverend (
Joe Morton
), with whom he's always had a tense relationship.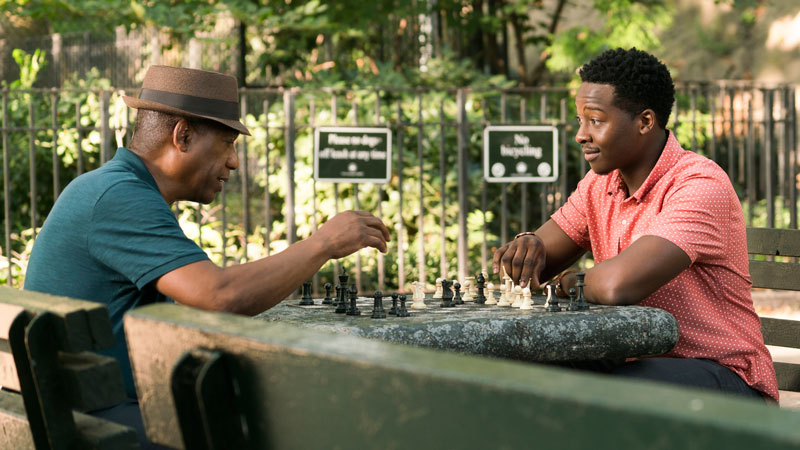 As for what inspires Brandon to do good in his own life, he has a one-word answer: "Music, music, music," he repeats. "Music has a way of transporting you into a different realm, into a different place. And when it's done right, it can make you feel all different types of things. I like putting on a playlist in the morning and walk through New York City to my own soundtrack."
"Michael [Jackson] has always been an inspiration," continues Brandon. "If I'm not mistaken, my middle name is after Michael—my mom just [misspelled it. [
Brandon's middle name switches the "e" and "a" in "Micheal." —
Ed.] He was an inspiration and a hard worker. I aspire to be like that."
Likewise, Brandon finds inspiration in the vast world of podcasts. Unlike the character he plays on
God Friended Me
, Brandon doesn't have his own show, but he
is
an avid fan of
Waking Up with Sam Harris
, which follows Harris—a neuroscientist, philosopher, and best-selling author—as he poses some of life's most important questions to his ongoing roster of guests.
"[Harris] is a forerunner in Atheism and talks about the difference between spirituality and religion," says Brandon. "He has a strong point of view, but he brings on other people who he most of the time disagrees with, but that's what I like about it—it's unbiased."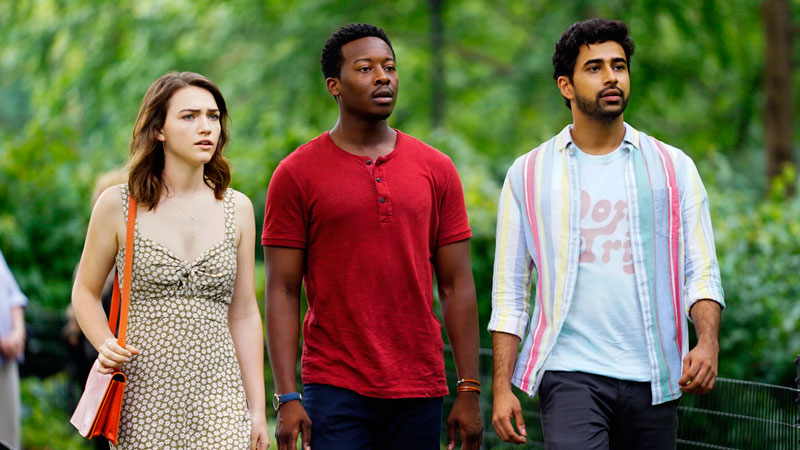 God Friended Me
, which focuses on a broader humanitarian message of love and acceptance, is equally interested in bringing people of all backgrounds and beliefs together.
"We're doing it in a way that's not pointing the finger or forcing anyone to do anything," Brandon says. "We're coming from a perspective of... Here's someone's story, let's see what happens when they go through these types of ups and downs."
READ: God Friended Me Is A Journey To Find Good In The World
"Miles is on a mission," he finishes. "That's what's inspiring to me. That we're starting a conversation."
Perhaps that's what Brandon and his character truly have in common—the fact that, especially as
God Friended Me
unfolds, they are both open and willing to put a little kindness back into the world.
Watch all-new episodes of
God Friended Me
on Sundays at 8/7c after
60 Minutes
on CBS and
CBS All Access
.