The Story of Kristen Wiig's Crazy Cameo in Sia's GRAMMYs Performance
Kristen "lived like tomorrow doesn't exist" during the emotional performance.
The hit song nominated for The GRAMMY Award for Record of the Year, Song of the Year, and Best Music Video of the Year caused quite a stir during its live performance at the 57th GRAMMY Awards.
"Chandelier," a song about the sad reality of being a party girl, one who everyone loves and is known for a "good time," yet can't face the repercussions that her own behavior has on her emotional and mental state.

Also Read: Red Carpet Moments You Must See

The music video rightly juxtaposed a young, naive girl in psychotic throws in a dilapidated building with Sia's emotional lyrics. Maddie Ziegler, from the hit show Dance Moms, has not only performed in two of Sia's recent videos, but has joined her for live performances, including walking the red carpet with her tonight.

Also Read: Kayne West Being Kanye West

The second video featuring Maddie also included Shia LaBeouf called "Elastic Heart" sparked controversy, which Sia addressed in Rolling Stone. She stated, "All I can say is Maddie and Shia are two of the only actors I felt could play these two warring 'Sia' self states."
It's clear that Maddie and Shia aren't the only "Sia" self states. Kristen Wiig made a surprising debut on the GRAMMY stage along with the famously shy Sia and her mini-muse Maddie.

Also Read: Madonna at the GRAMMYs

Shia introduced Sia's performance with an incredibly cryptic message and stepped aside to a scene of a house in shambles. Similar to the "Chandelier" video, Maddie was included, as was Kristen Wiig.
Like Sia mentioned in her Rolling Stone interview, there are many "Sia" self states. Sia sang in the corner facing a wall while Maddie and Kristen told their tale.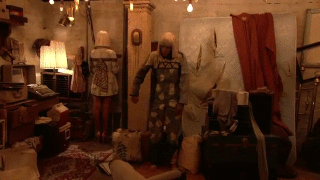 Like Maddie's performance in the music video, Kristen demonstrated self-destructive actions.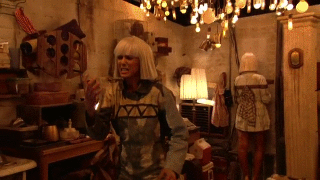 She was screaming, crying, and throwing things around the room, when the younger, "other Sia," awoke.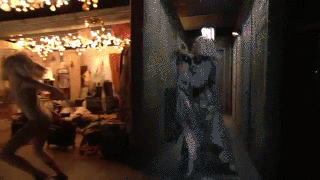 The two fought back and forth as the beautiful ballad continues, clearly performing as the polar sides of Sia, eventually releasing each other into their naked truths.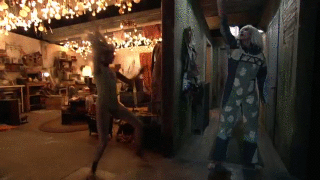 The songs lyrics continued to play out the inner struggle of the narrator as the feuding sides eventually joined in an embrace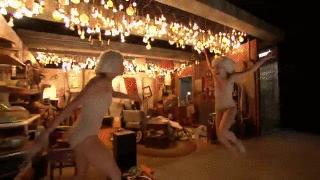 Only to start battling again.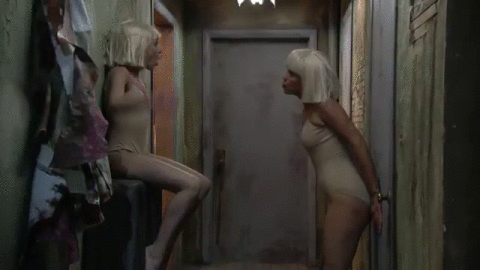 The end of the performance shows Kristen's "self" shutting down and Maddie's "self" attempting in vain to get the real Sia's attention.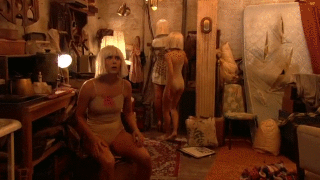 Clearly the performance, like the song lyrics and music video, demonstrate the inner turmoil of Sia and her multi-faceted, tumultuous, and vibrant personalities.

Related Articles: