Zac, Celine, And Gaga Added To List Of Performers At Sinatra 100
The all-star GRAMMY concert welcomes even more superstars to honor Frank Sinatra on Dec. 6.
This just in!
A slew of artists have been newly announced to perform at
Sinatra 100: An All-Star GRAMMY Concert
on Sun., Dec. 6 at 9/8c.
Zac Brown, Harry Connick, Jr., Celine Dion, and Lady Gaga will join an already impressive bill of performers—like Tony Bennett, Garth Brooks, Alicia Keys, John Legend, Adam Levine, Carrie Underwood, and Usher—who will come together in Vegas to celebrate what would have been
the Frank Sinatra's 100th birthday.
Zac Brown Band
Sinatra is considered to be a voice for all generations. Though he passed away in 1998, his signature style and timeless music continue to inspire artists today.
For example, hear what some of the biggest names in the music biz have to say about the crooner's continued influence.
Celine Dion:
"I've been singing Frank Sinatra songs in my shows for many years. His voice has been such an inspiration for me, and it will always be."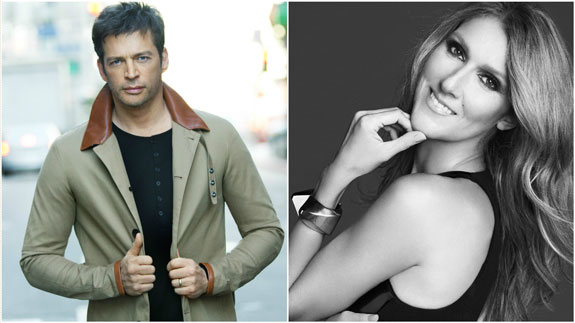 Harry Connick Jr., Celine Dion
Tony Bennett:
"Frank Sinatra was a mentor, colleague and dear friend of mine, and he was the master of intimate singing."
Alicia Keys:
"My grandfather introduced me to Frank Sinatra. I love hearing his songs, the phrasing, the innocence—the subtle depth that knocks you out when you concentrate on the lyrics. And those arrangements! It brings me back to the lost art of 'the gentleman.'"
Adam Levine:
"Nobody could juggle a drink, a conversation, and a perfect vocal as casually as Frank. That's why I love him."
This ever-growing roster of artists will gather at the Wynn Las Vegas' Encore Theatre to perform renditions of Frank's most beloved tunes.
Watch the magic happen when
Sinatra 100: An All-Star GRAMMY Concert airs
Sunday, Dec. 6, at 9/8c on CBS.