GRAMMYs 2016: How To Watch At Home Or On-The-Go!
As we get closer to Music's Biggest Night®, find out where you can watch all the musical magic
As a friendly reminder, the 58th Annual GRAMMY Awards will take place on Monday, Feb. 15 at 8e/5p.
In case that time listing looks unfamiliar, what it really means is that you can watch—or stream—the ceremony starting at 8 PM EST and 5 PM PST. Let's breakdown all the deets behind how to watch the GRAMMY Awards this year.
Where can fans watch the 58th Annual GRAMMY Awards?
The GRAMMYs will be televised on CBS, which means you can watch it on your trusty TV. Or, if you're more of an on-the-go music fan, you can watch the GRAMMYs live through the
CBS All Access
app. The live stream will be available in over 125 cities, including New York City, Los Angeles, Chicago, Philadelphia, Denver, Miami, and many more.
Plus, thanks to the spoils of modern technology, you can also watch the ceremony—and the
preceding
Red Carpet
show—on your desktop and through almost any handy-dandy device, including:
- Amazon Fire TV
- Android phone
- Android tablet
- Android TV
- Apple TV
- Chromecast
- iPad
- iPhone
- Roku
- Windows 10
- Xbox 360
When are the 2016 GRAMMY Awards?
The GRAMMYs will air live on Monday, February 15, which also happens to be President's Day and George Washington's birthday.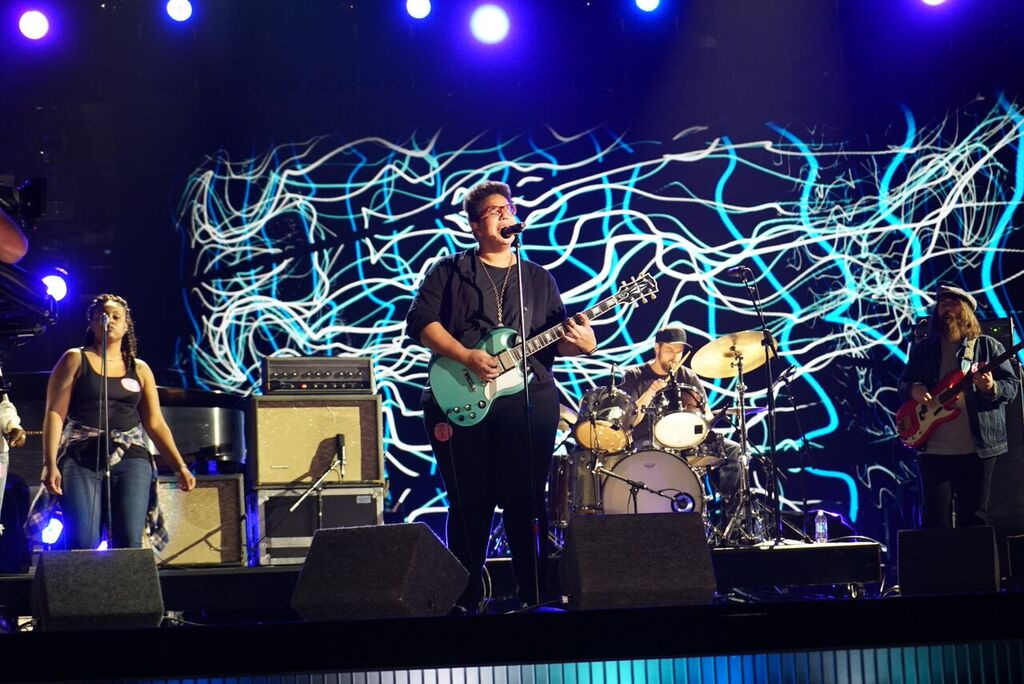 What time do the 2016 GRAMMY Awards start?
If you live on the East Coast and usually watch things in Eastern Standard Time, then you can see (and/or stream) the Awards at 8 PM PST. However, if you're the type of person who likes to see what all the stars are wearing, then we recommend you watch the first-ever CBS
Red Carpet Special
, which starts at 7 PM EST.
In case you live on the West Coast and tend to watch in Pacific Standard Time, then Music's Biggest Night
®
starts a little earlier. Depending on your local affiliate, the Awards should air for you at 5 PM PST. Anyone watching on the West Coast who's also interested in the Red Carpet Special should start watching (and/or streaming) at 4 PM PST.
Finally, if you reside in a city somewhere in between, we recommend checking your
local listings
because, for the first year ever, individual markets have the choice of whether they'd like to air the GRAMMYs live or rebroadcast at 8 PM.
How long are the 2016 GRAMMY Awards?
It's hard to say, but we estimate the ceremony should last around three-and-a-half hours. So, if you're watching in EST, that means 8 PM to approximately 11:30 PM. If you're watching in PST, that means 5 PM to approximately 8:30 PM.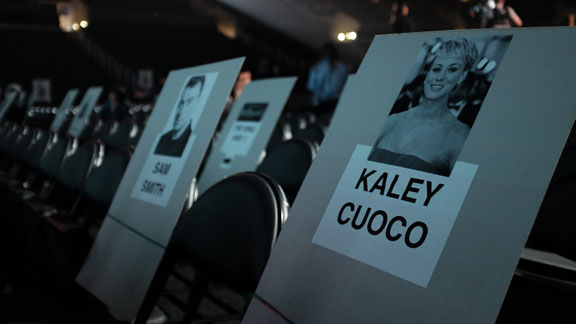 What's the deal with GRAMMY Live?
Great question. We admire your inquisitiveness. At 3e/12p, which translates to 3 PM EST and 12 PM PST, CBS and The Recording Academy will launch
live VIP multi-platform access
and give fans the inside scoop on all the glamorous red carpet arrivals and exciting behind-the-scenes action leading up to—and throughout—this year's GRAMMY Awards.
Just a few of the
GRAMMY Live
perks include the choice of different angles from cameras positions all over the red carpet, unprecedented access to the GRAMMYCam, a performance from the winner of CBS' Artists Of Tomorrow video series, and the chance to chime in with fellow GRAMMY Live viewers who are sure to be dishing about the night's most buzz-worthy moments.
Plus, you'll be walked through the entire backstage experience by vlogger Dulce Candy, music correspondent Quddus, online tastemaker Tyler Oakley (who will interact with stars on the red carpet), and radio personality Ted Stryker.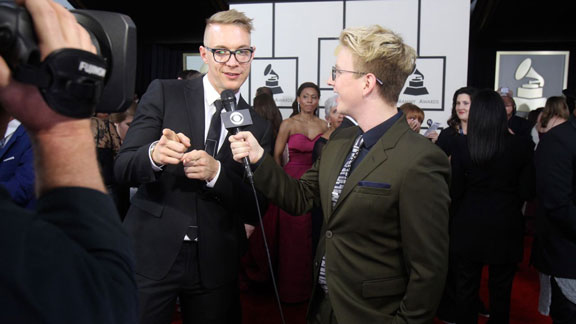 Which artists are performing at the 2016 GRAMMYs?
Hope you're not in a rush because this could take a minute. There are so many amazing musicians gathering together, both together and individually, to take the GRAMMY stage on Monday, Feb. 15.
Taylor Swift
, who's nominated for seven GRAMMYs this year, will be opening the show, followed by a slew of fellow nominees and acclaimed artists like
Adele
,
Kendrick Lamar
,
Jack Ü
, and the Broadway cast of the musical
Hamilton
.
Oh, let's not forget about
Lady Gaga
, who will be honoring the late David Bowie with her performance, and the star-studded
tribute to Lionel Richie
, featuring Demi Lovato,
Meghan Trainor
,
John Legend
, and more!
Why should you watch the 58th Annual GRAMMY Awards?
Because everyone else is doing it.
Duh
. It's okay to inflict peer pressure when it's for the good of music fans everywhere. We checked.
So whether you're watching the ceremony on your TV or streaming through
CBS All Access
, don't miss a second of the live action when the day kicks off with
GRAMMY Live
at 3e/12p, followed by the first-ever CBS Red Carpet special at 7e/4p, and then the 58th Annual Awards an hour later at 8e/5p.