Abel Tesfaye (aka The Weeknd) is a two-time GRAMMY Award winner, but that doesn't stop this "Starboy" from getting down on Earth.

The stellar solo artist teamed up with helmet-wearing French duo Daft Punk to perform an out-of-this-world mashup of their hits "Starboy" and "I Feel It Coming" at the 2017 GRAMMY Awards.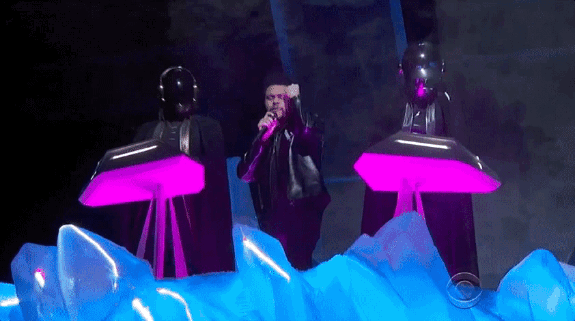 With Daft Punk's unparalleled electronic beats and a laser show beaming from the alien-themed set, it's no wonder all of the earthlings in attendance at the Staples Center were on their feet!

Stream the 2017 GRAMMY Awards on-demand.