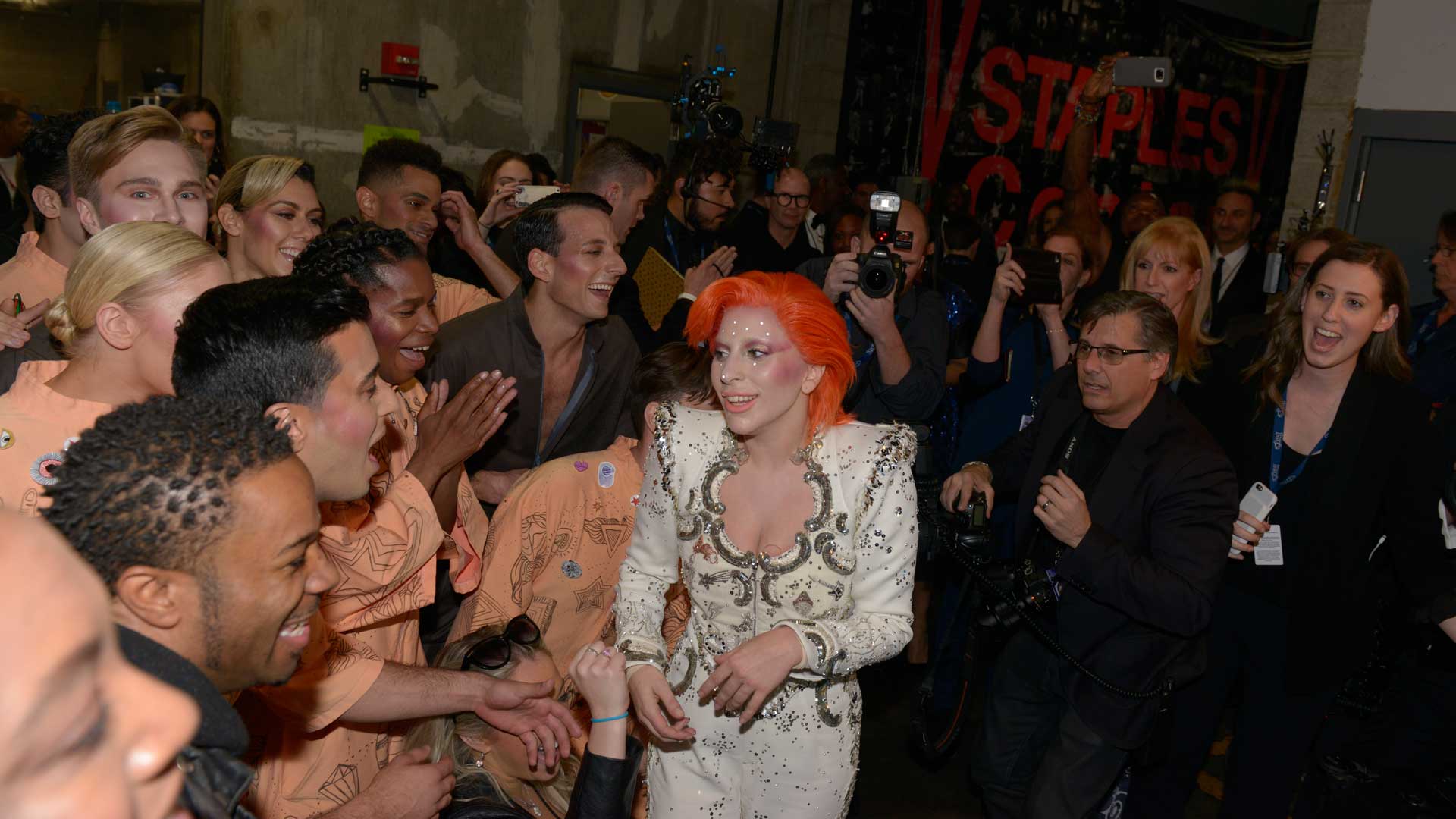 Lady Gaga's tattoo tribute to the late David Bowie in 2016.
After more than five decades of watching the
GRAMMY Awards
, you'd think fans might be immune to the surprising wins, outrageous performances, and head-turning red-carpet outfits. But, each year, we find ourselves floored yet again as music's hottest stars still manage to find a way to shock.
Let's take a look at some of most jaw-dropping GRAMMY moments from over the years, starting with an artist who always keeps viewers guessing:
Lady Gaga
.
Why jaws dropped:
Before Lady Gaga was set to the 2016 GRAMMY stage to pay tribute her idol, David Bowie, with a medley of his most beloved and legendary songs, she stopped by a tattoo shop
to add some fresh Aladdin Sane-inspired ink to her torso
.
Needless to say, when Gaga announced the news via social media the night before her
epic performance
, fans and fellow Bowie lovers went berzerk because it was the perfect way for Mother Monster to honor Ziggy Stardust.
Stream the
2017 GRAMMY Awards
on-demand.