9 CBS Sync Facts from "Ua'aihue" - Hawaii Five-0 S5 E11
Got more when you Sync with CBS.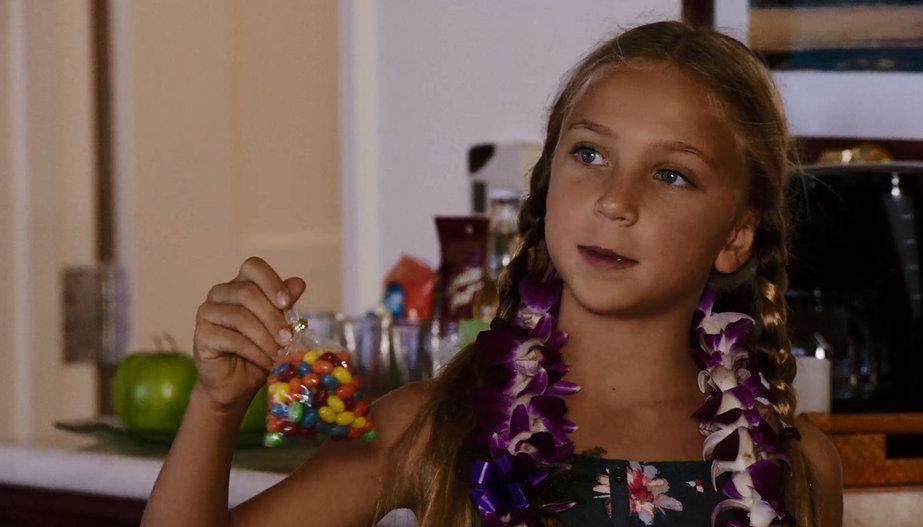 1. The Damons
Benjamin and Matilda Damon, who play Todd and Hailey Wallace, are real-life siblings.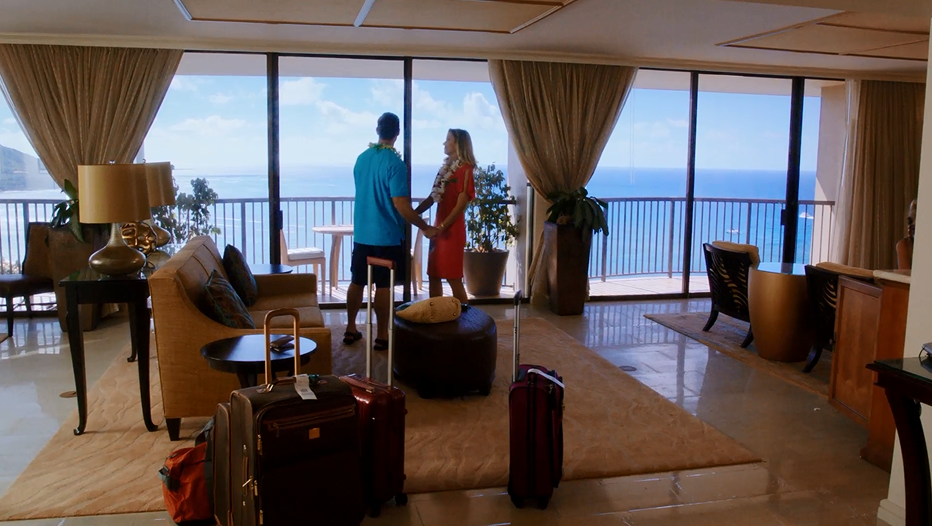 2. Inside Hawaii
This scene was filmed in a Rainbow Tower suite at the Hilton Hawaiian Village. Scenes from Elvis' "Blue Hawaii" were also filmed at the resort.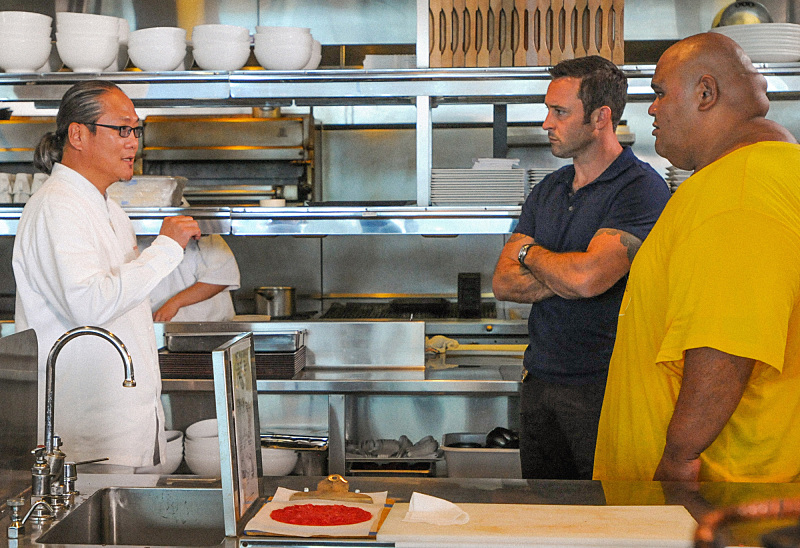 3. Iron Chef Masaharu Morimoto
Kamekona studied under renowned Iron Chef, Masaharu Morimoto, who opened "Morimoto Waikiki" at The Modern Honolulu hotel in 2010. The Modern was featured in this season's "Wawahi Moe'uhane."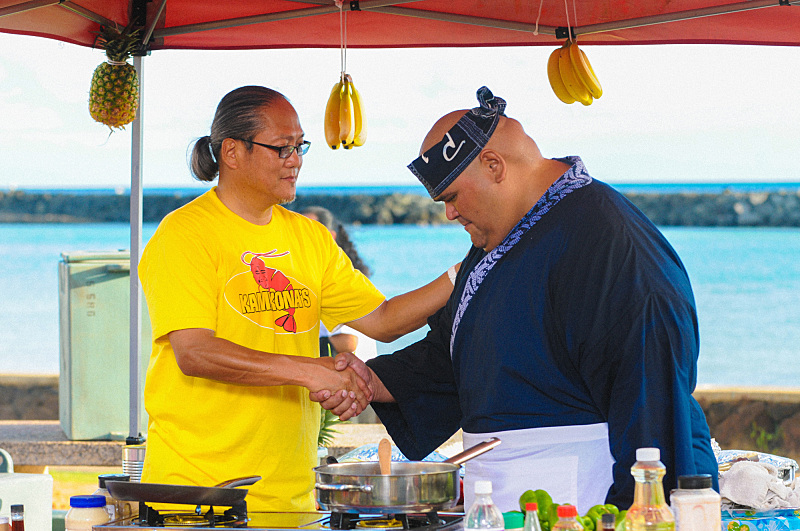 4. Behind The Scenes
Pat Morita, whose character from "The Karate Kid" is referenced in this the episode, appeared in the "Tricks Are Not Treats" episode of the original series.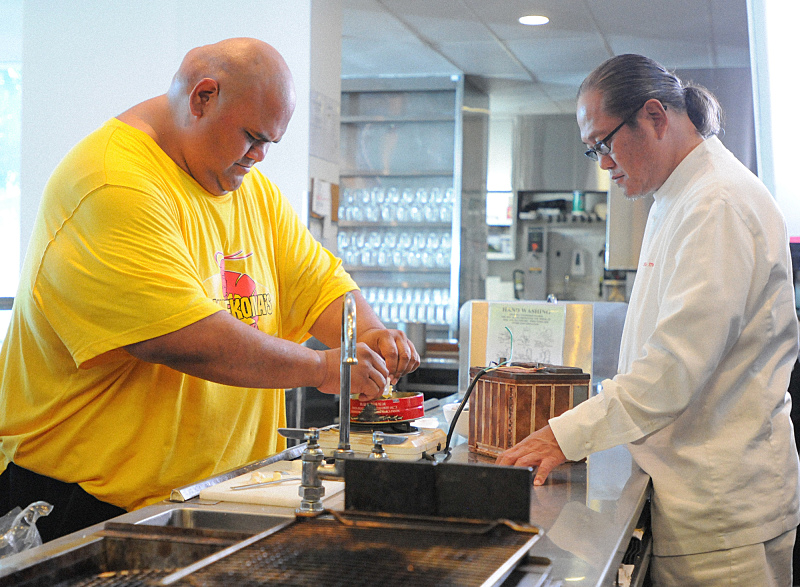 5. Behind The Scenes
The show's prop department created the car battery cooker featured in this scene.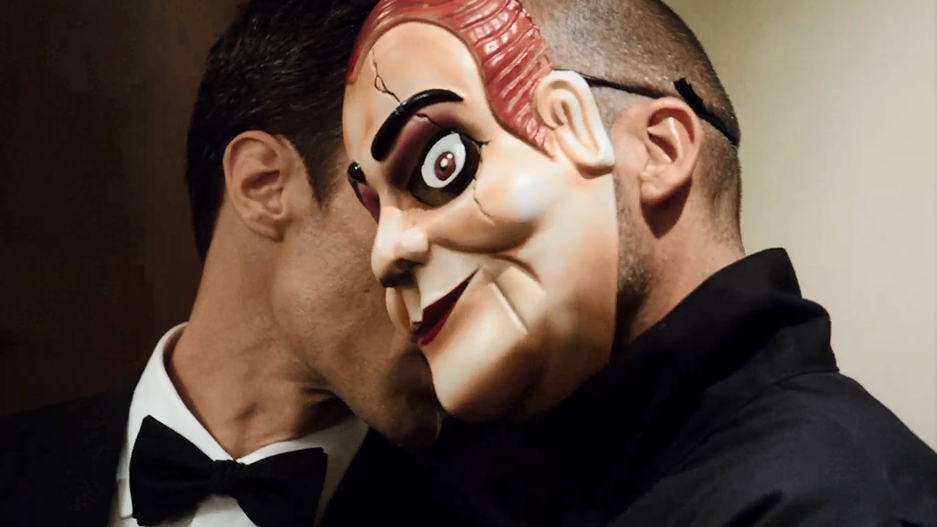 6. Behind The Mask
Producers selected this particularly creepy mask for the episode's robbery because of its 1920s feel.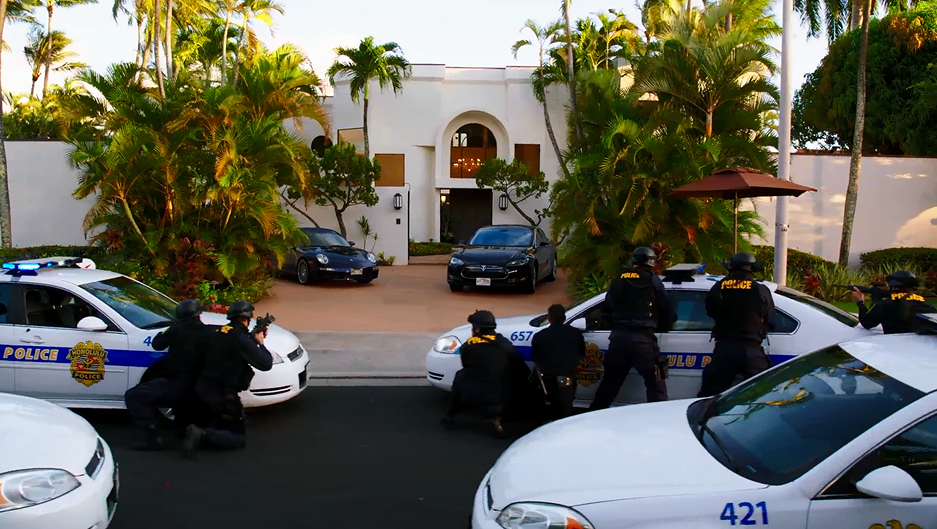 7. Behind The Scenes
The owner of this home is a fan of the show-- in fact, the caretaker of the property appears as an extra in the episode.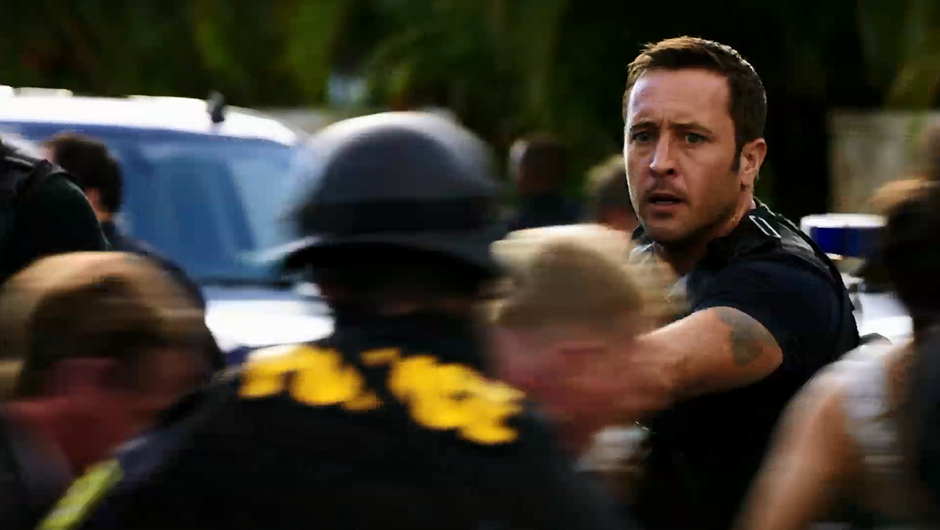 8. Behind The Scenes
There are 100 extras featured in this scene, including real Honolulu Police Department officers, SWAT, and paramedics.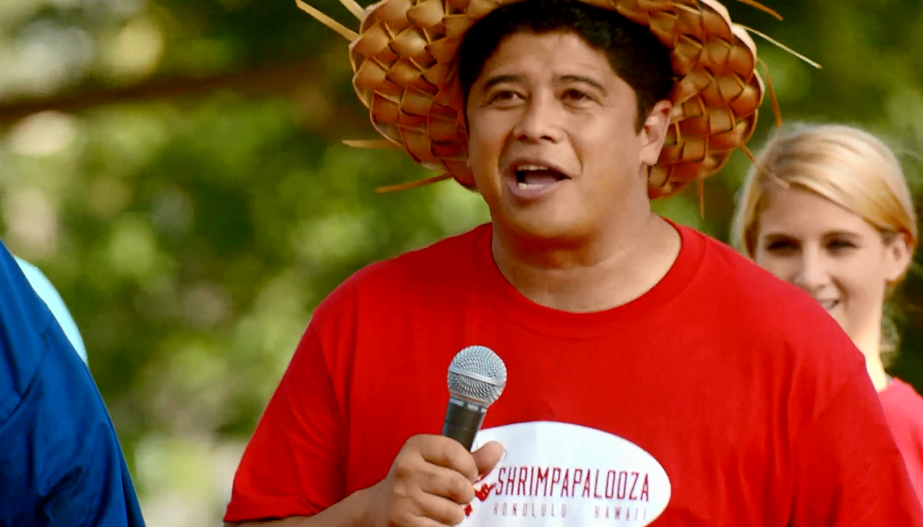 9. Augie T. Augie
The shrimp judge featured in this scene is Hawaiian comedian Augie T. Augie previously appeared on Five-0 as helicopter pilot Kekipi in "Lanakila" and "Ke Kinohi.