In honor of the 40th anniversary of The Kennedy Center Honors on Tuesday, Dec. 26 at 9/8c on CBS and CBS All Access, we're looking back on the history of the prestigious event, including some of the show's most memorable moments, surprises, and collaborations that have touched the hearts of so many.

READ: The Kennedy Center Honors Timeline Of All The Past Honorees

Watch the video below for a heartwarming look back at 40 years of The Kennedy Center Honors.



Since the launch of The Kennedy Center Honors in 1978, eclectic artists have gathered on stage to celebrate the contributions and careers of Opera singers, classic Hollywood actors, music legends, writers, producers, dancers, and choreographers who have left incredible marks on our culture.

In fact, those who are honored receive one of the most respected awards for performers—often considered the American equivalent to British knighthood or France's Legion of Honor.

Additionally, these distinguished honorees proudly adorn a rainbow ribbon of their own, symbolizing the spectrum of artists who have worn them previously and the many ways we express ourselves as a nation.

READ: Get To Know The 2017 Kennedy Center Honorees

Each year, heartfelt speeches and performances move the crowd to their feet in an uproar of celebratory applause, joyous sing-a-longs, and unwavering respect.

Do you remember some of the biggest highlights from over the years?

Like when Beyoncé honored Barbra Streisand with her rendition of "The Way We Were" (2008); or when Bruno Mars recognized Sting with a medley of "So Lonely" and "Message In A Bottle" (2014); or how about when Jennifer Hudson paid homage to Oprah Winfrey with "I'm Here" from The Color Purple (2010)?

How about when Bea Arthur, Valerie Harper, and Pam Dawber paid tribute to Lucille Ball (I Love Lucy) in 1986?



The list of honorees and emotional tributes goes on and on...

This year at the star-studded gala, five more phenomenal individuals will be added to The Kennedy Center Honors' rich history.

Carmen de Lavallade, Gloria Estefan, LL COOL J, Norman Lear, and Lionel Richie will be recognized for their "lifetime contributions to American culture through the performing arts." That's quite possibly the quintessential reward for a lifetime's endeavor.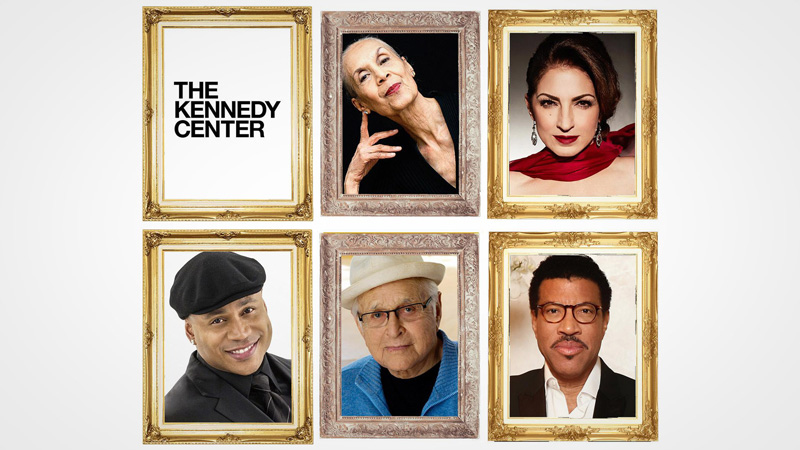 They'll join the elite ranks of memorable honorees recognized since the show's beginning.

Which unforgettable moments will add to the impressive history of The Kennedy Center Honors?

Watch The 40th Annual Kennedy Center Honors on Tuesday, Dec. 26 at 9/8c on CBS and CBS All Access.