Back to Cast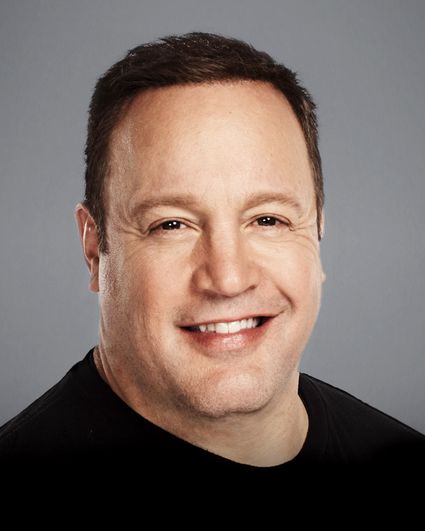 Biography
Hometown: Long Island, New York
Birthday: April 26
Emmy Award-nominated actor Kevin James is known for his extensive and successful career, both in front of the camera and behind the scenes as a writer and producer.
James began his career as a stand-up comic on the Long Island comedy scene. After being discovered at the 1996 Montreal Comedy Festival, he signed a development deal to create his own comedy series, "The King of Queens," which ran for nine seasons on the Network. James garnered an Emmy Award nomination for Outstanding Lead Actor in a Comedy Series. The series continues to air daily in syndication across the country and around the world.
In 2001, he brought his stand-up act to television with "Sweat the Small Stuff," a one-hour special for Comedy Central. Additional television credits include "The Road to Pebble Beach," a documentary about the Pebble Beach Pro Am Golf Tournament that was nominated for a Sports Emmy, for which he served as an executive producer with Ray Romano.
James' feature film credits include "Hitch," "I Now Pronounce You Chuck and Larry," "Grown Ups," "Grown Ups 2" and "Pixels." Additionally, he has starred in, produced and co-written countless comedies, including "Paul Blart: Mall Cop" and its sequel, "Zookeeper" and "Here Comes the Boom."
In addition to his on-camera work, James has lent his voice to the animated films "Barnyard," "Monster House" and "Hotel Transylvania."
Recently, James wrapped production on the action comedy "True Memoirs of an International Assassin," in which he stars alongside Andy Garcia and Kim Coates. The film will be released later this year.
James was born and raised on Long Island, N.Y., where he currently resides with his wife and four children. He is a diehard fan of his hometown sports teams, the Mets and Jets. Follow him on Twitter @KevinJames. His birthday is April 26.