Back to Cast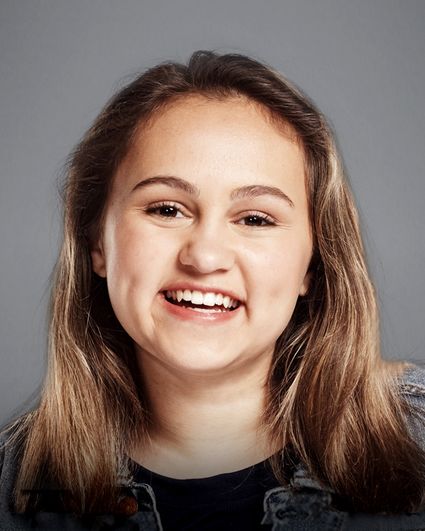 Sara Gable
Mary-Charles Jones
Biography
Hometown: Seattle, Washington
Birthday: December 28
At the young age of four, Mary-Charles Jones' family quickly noticed that she had an ability to captivate strangers with her outgoing personality. They decided to attend a local open call for a talent agent, where she was immediately signed, and soon after, she began booking jobs and appearing in national commercials.
Her first television role was in the series "October Road." Additional television credits include guest starring roles in "Grey's Anatomy," "New Girl," "Hot in Cleveland" and "Hannah Montana."
Her feature film work includes "Identity Thief" and "Footloose," starring alongside her sister, Maggie Elizabeth Jones, in both. Additional film credits include "Father of Invention" and "Dear Dumb Diary."
Jones was born in Seattle, Wash., and raised in Atlanta, Ga. where she lives with her family, when not in New York working. She is a fan of photography, loves to sing, wakeboard and play soccer. Also, she spends a lot of her free time working as a CommuniGift spokesperson and volunteering for Compassion International. Her birthday is December 28. Follow her on Twitter, Instagram and Snapchat @realmarycharles.