In the first installment of the Kevin Can Wait two-part season finale entitled "Sting Of Queens: Part One," Kevin (Kevin James) stirs up some trouble when he comes out of retirement to go on an undercover assignment with his former work nemesis, Vanessa Cellucci (Leah Remini).

While chatting with their drug-dealing "friends," Kevin and Vanessa find themselves in a sticky situation after they accidentally break the neck of a decorative giraffe.

Instead of just admitting what they'd done, Kevin comes up with a plan to leave behind no trace of foul play—and it involves a lot of bubble gum.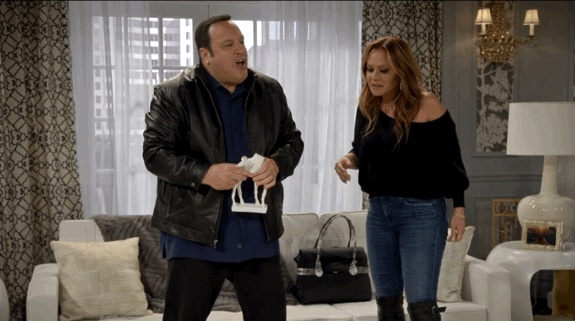 So how does their makeshift adhesive pan out?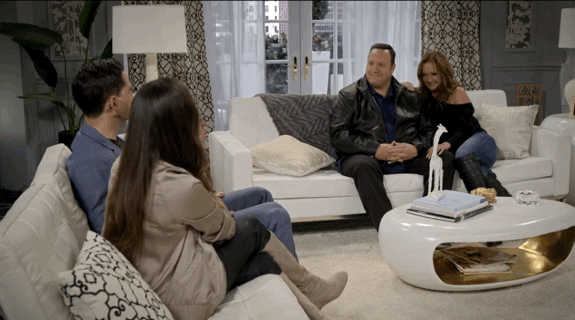 Hopefully, Kevin and Vanessa can prove their police work is better than their DIY skills in the second half of the season finale.

Will the former partners break the case open before they break something else?

Stream episodes of Kevin Can Wait on CBS All Access.