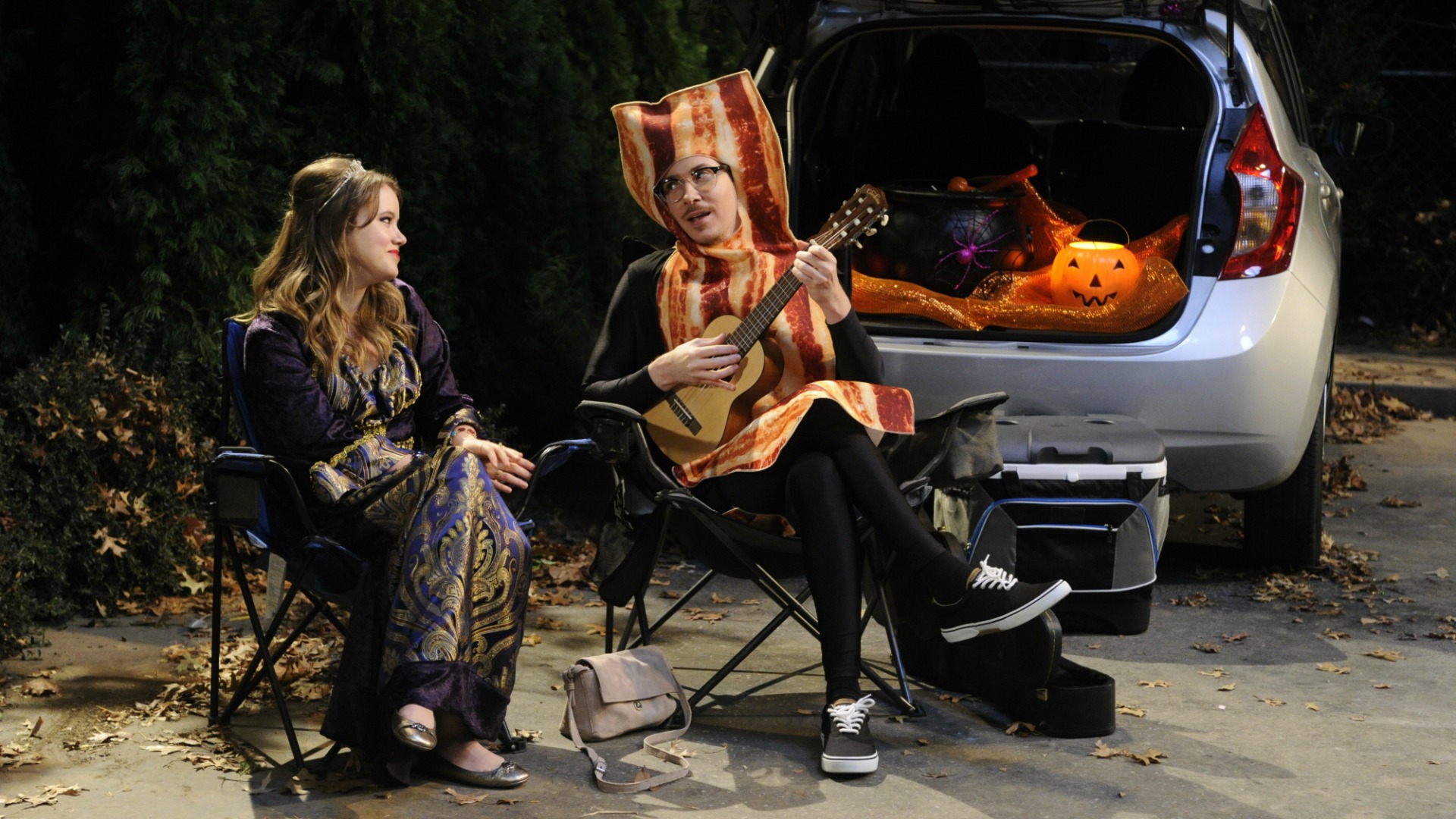 Chale serenades Kendra while the kids Trunk-or-Treat.
Things heat up for Chale when he has an uncomfortable encounter with an exceptionally large man in a Viking costume (New York Mets pitcher Noah Syndergaard) while at the local Trunk-or-Treat event. Also, when Kevin and Donna set out to reclaim a stolen welcome sign taken by a neighborhood kid, they get "tricked" into a Halloween-style retaliation as the result of a long-standing feud between Kevin and the boy's father. Catch the latest episode of
Kevin Can Wait
entitled "Hallow-We-Ain't-Home."
Watch
Kevin Can Wait
on Mondays at 8/7c on CBS and
CBS All Access
.