James Corden Explains the Heart of the New Late Late Show: Making your late night a great night
This Monday, March 23rd at 12:35/11:35c, the much looked forward to
Late Late Show with James Corden
will finally premiere. Bringing his charm from across the pond, the
British comedian
opened up about his feelings, ranging from excited to nervous, about carrying such an important torch.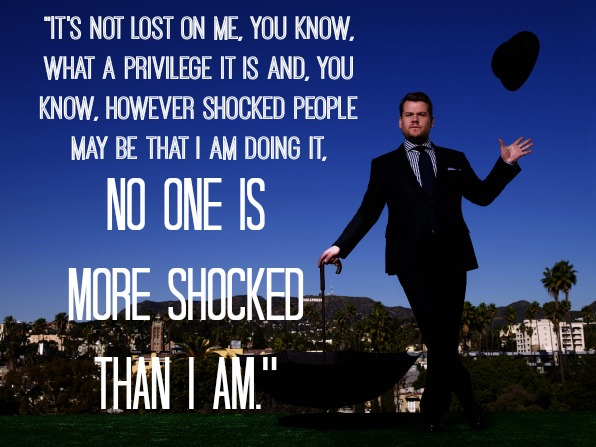 Corden may be a newcomer to the long-time running Late Late Show, but he is by no means a stranger to the limelight. He has created and written an award-winning television show, he's been featured on a Number One single in the U.K., he's performed as the main character in a critically-acclaimed play on both West End and Broadway, and, most recently, he starred in the musical drama
Into the Woods
alongside Hollywood greats. He also won a Tony Award. On March 23rd James will play a new role: himself.
Though nervous, Corden looks forward to the opportunity. His main focus for the
Late Late Show with James Corden
is to "create an environment that is warm, funny, and fun, and silly, and interesting."
Corden earnestly admits
that what sets his show apart from its predecessors is, simply, himself. He aims to make a show that feels "organic and unique every night as opposed to 'unique overall.'"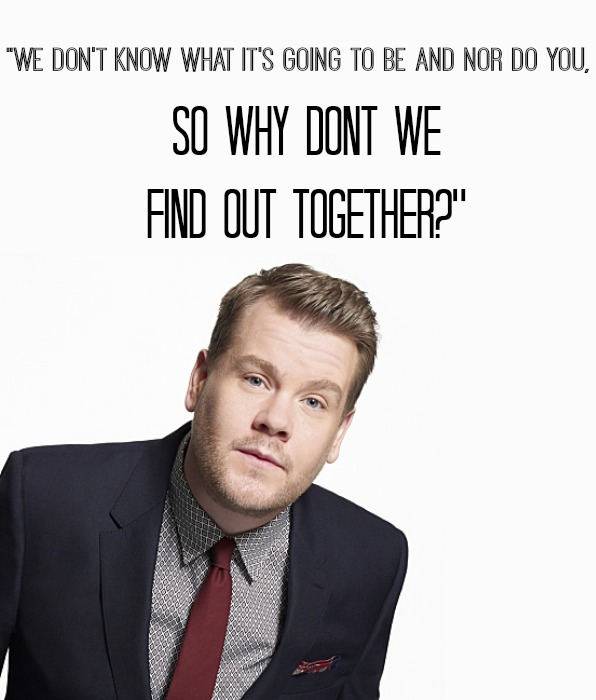 While Corden has seen success on stage and screen, he knows that a live late-night show is a completely different format; one he approaches with excitement and trepidation.
"The only way we'll be able to find out how to do it is when we're doing it," he says.
His
aspiration
for the heart of the new
Late Late Show
stems from the warmth and positive energy he wants to create not for, but with the audience. "If [the audience comes] in, on the ground with us, we're trying to figure this out just as much as [they] are. We don't know what it's going to be and nor [does the audience], then we can find it together."
Related Articles:
James Corden Explains the Heart of the New Late Late Show
What Are Critics Saying About The Late Late Show With James Corden?
Jay Leno Schooled James Corden on Late Night Hosting in These 5 Lessons