Here's What We Learned About 'Chewbacca Mom,' Candace Payne
She's more than a Chewbacca mask and hysterical laugh.
Posted on May 23, 2016 | 06:00pm
Last week, a Dallas-area mother walked into the store looking for yoga pants and came out with a new Chewbacca mask. Sounds familiar enough. Everyone has gone into a department store looking for something functional but exited with something impractical. That's American free enterprise at work. However, this mom was so tickled by her purchase, she made a video to show her friends and it ended up becoming Facebook Live's most-viewed post ever.
James Corden welcomed her to the Late Late Show on Monday night and we learned a few things about the lady behind the mask.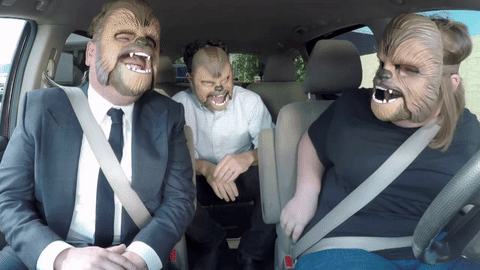 Started bragging when her video hit 1000 views
To say that she was surprised by the video's success is a major understatement. She admitted to James that she started bragging on Facebook when it hit 1000 views. It still had so much farther to go...
Wants to continue her viral success
We're not sure if she had dreams of internet stardom before this, but she said she will continue making videos for her new fanbase.
Is a true Jedi
The Late Late Show surprised Candace with a visit by The Force Awakens director J.J. Abrams. She freaked in an appropriate fan manner.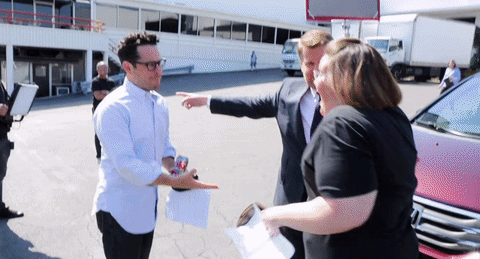 Is a huge fan of Lost
Her love of Abrams didn't start with his involvement with Star Wars. She admitted to contributing fan theories on Lost message boards and owning all the show's figurines.
Will be hanging with the real Chewbacca soon
Peter Mayhew, the 7'2" actor famous for portraying the Wookiee, sent a message through the Late Late Show that he'll be in Dallas soon and has invited Candace and her family to come chill with him.