5 Spicy Surprises In Carpool Karaoke With Red Hot Chili Peppers
This video might contain the first ever recording of Kiedes and Flea's song, 'Heemi Lheemey.'
Posted on Jun 13, 2016 | 08:30pm
Red Hot Chili Peppers became the first rock band to do Carpool Karaoke as a complete group and sang along with James to number of their greatest hits: "Californication," "Under The Bridge," "Can't Stop," "Zephyr Song," "Give It Away," "By The Way," and "Dark Necessities" from their newest album The Getaway. Anthony Kiedis and Flea also talked about going to school together at Fairfax High School, which is close by The Late Late Show's home studio, CBS Television City.
All of that w
e more or less expected from the Chili Peppers. However, like most installments of Carpool Karaoke, plenty of things happened that we weren't expecting.
Flea Showed Off His Musical Theater Chops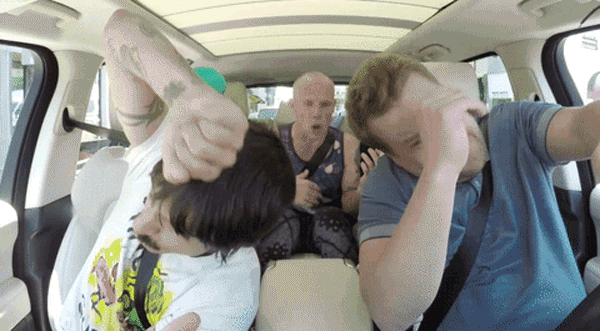 Maybe Flea was inspired by the Tony Awards or he just knew James is a huge Broadway fan, but for some reason he broke into an impromptu rendition of "Food, Glorious Food" from the musical Oliver. James didn't miss a beat and joined in. The rest of the band just looked perplexed.
Heemi Lheemey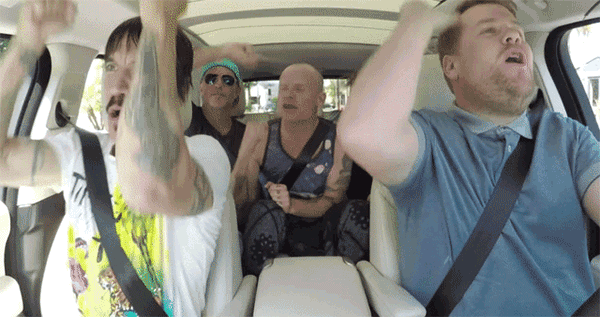 Once upon a time, Kiedis and Flea were camping in the Sierra Madre Mountains, partaking in a particular herbal substance, and got inspired to write the ditty "Heemi Lheemey." It has no discernible lyrics. It doesn't make any sense. Yet, it's catchy as hell and as far as we can tell from a few Internet searches, this video seems to be the first recording of it in public.
Front Yard Wrestling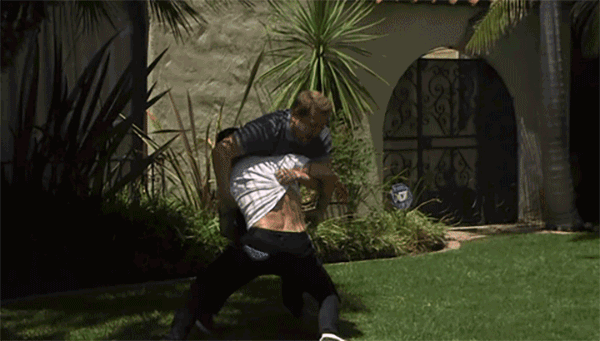 It doesn't matter if you're in the middle of your work commute. It doesn't matter if he doesn't know the owners of the yard you pull over to. If you challenge Anthony Kiedis to a good old fashioned wrestling match, he will grapple with you on the spot.
The Most Rock 'N Roll Fight Ever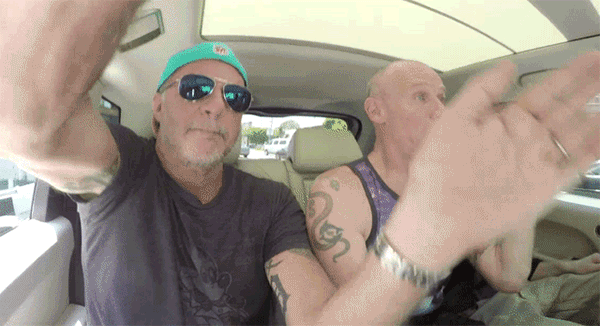 When James asked the band what was the most rock 'n roll thing they remember seeing on tour, drummer Chad Smith told a story of being on stage in Amsterdam and seeing two guys fighting in the audience. What were their weapons of choice? Their own prosthetic legs.
Slappin' Da Air Bass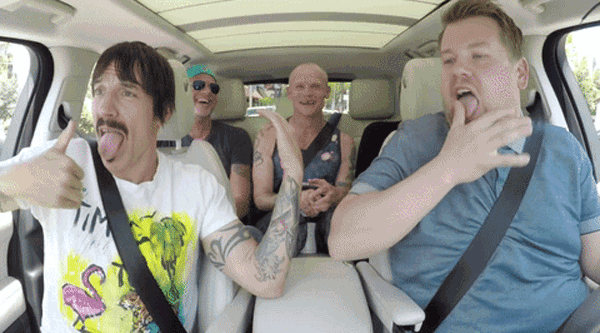 Obviously, we knew Flea could shred on the bass guitar, but we had no idea Kiedis had these mad air bass skills.