Britney Spears Is Joining James Corden For Carpool Karaoke This Month
The pop legend will be riding shotgun and singing her biggest hits.
Posted on Aug 10, 2016 | 06:20am
It's Britney Spears, baby! And she's joining James Corden for the newest installment of
Late Late Show
's mega-viral hit, Carpool Karaoke, on Thursday, August 25. There are no details yet on whether James will stop the car along the way to shop like he did with
Justin Bieber
, or ride a rollercoaster like he did with
Selena Gomez
, or sing on the streets like he did with
Demi Lovato and Nick Jonas
. Also, there's no word yet on what songs the two will be singing. We imagine many of her hits will be on James's stereo like "Toxic," "Baby One More Time," "Oops!... I Did It Again" and "Crazy," but we're only guessing. All we have so far is the date and the below photo.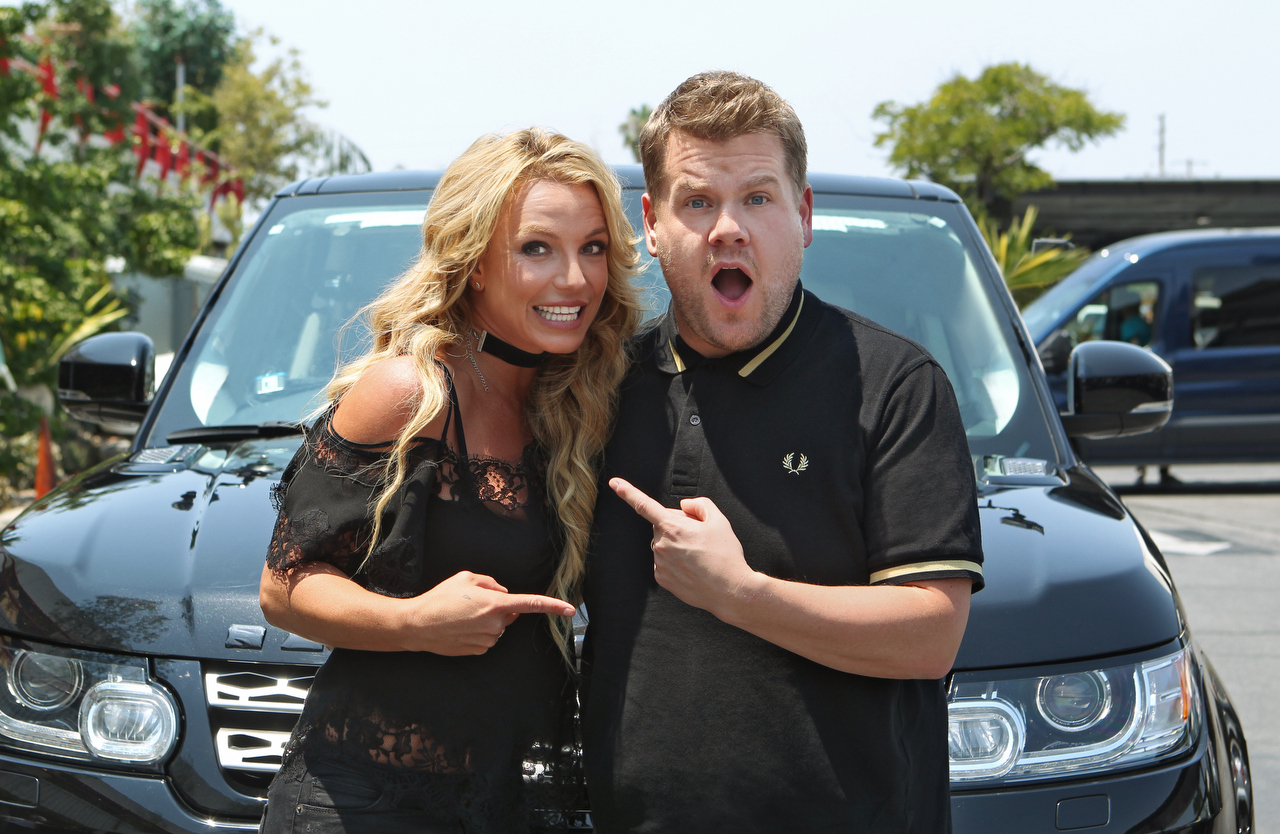 While you wait in anticipation, watch the Carpool Karaoke with Adele a few hundred more times. It's still that good!
Watch
The Late Late Show
on CBS and stream full episodes on
CBS All Access
.